Khloé Kardashian Didn't Want Caitlyn Jenner To Visit Lamar Odom After His 2015 Overdose-Here's Why
Khloé Kardashian had a significant reason why Lamar Odom didn't see Caitlyn Jenner until months after his 2015 overdose.
Odom was rushed to the hospital in October 2015 after he was unconscious in a Las Vegas brothel. The incident came after Odom made several headlines for his drug abuse and his marital woes with Kardashian. Although they separated and Kardashian had already filed for divorce when he overdosed, she and her family wanted to support the former Lakers player in any way possible.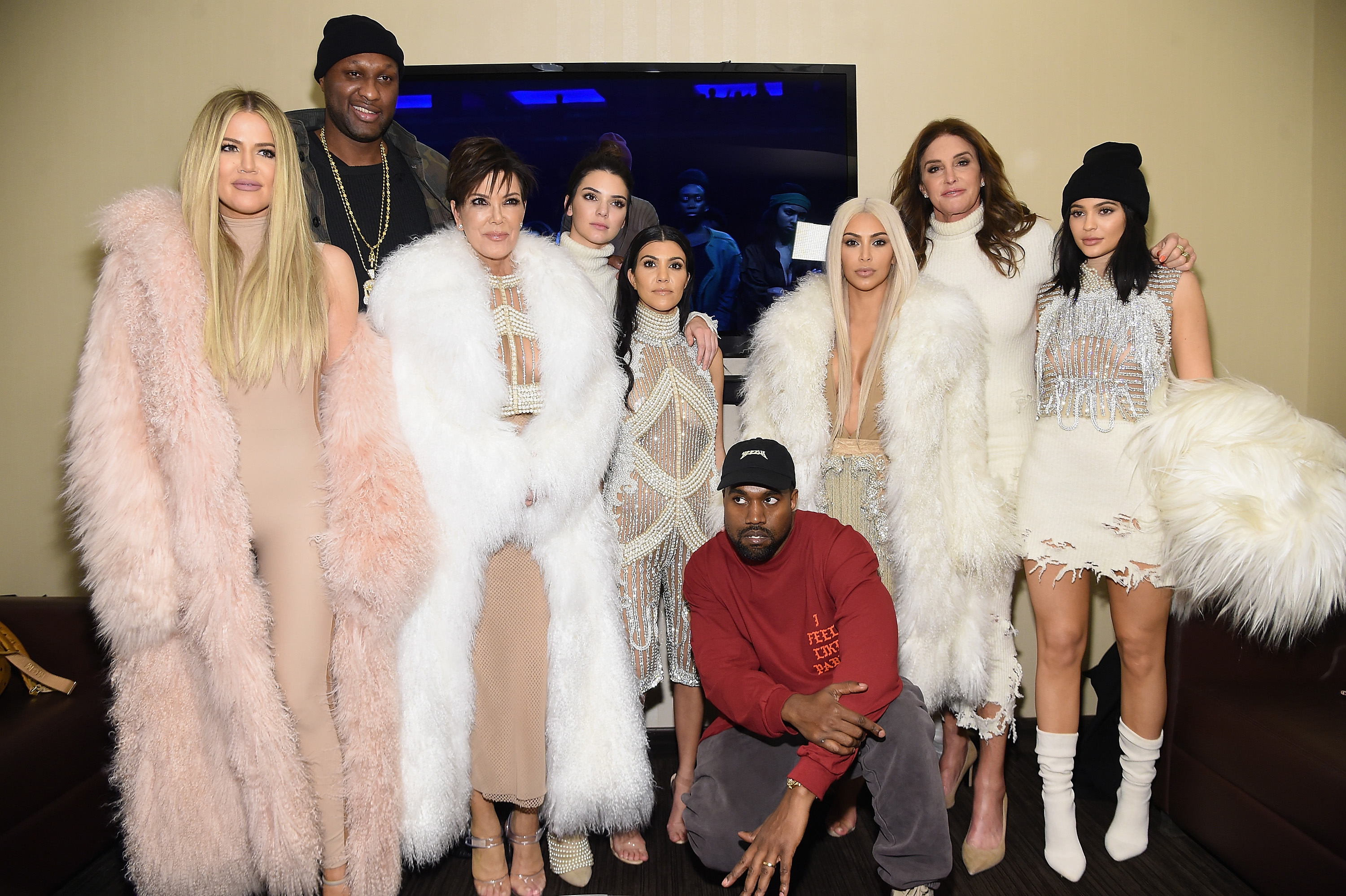 Why Khloé Kardashian didn't want Caitlyn Jenner to visit Lamar Odom
Once Kardashian's family learned of Odom's condition, many members of the famous tribe visited him as he recovered from his overdose. Kim Kardashian West and Kris Jenner were among the family members Odom recalled in his 2019 memoir, Darkness to Light.
RELATED: Khloé Kardashian Initially Heard This Shocking News After Lamar Odom's Overdose
In a clip from Kardashian's former talk show, Kocktails with Khloé, Kardashian shared how she felt about one family member, in particular, visiting Odom. Jenner revealed to the world that she is now Caitlyn in a July 2015 Vanity Fair cover story. Before the information, she announced she was transgender and had spent years hiding her truth.
When Jenner asked to visit Odom, Kardashian said she wasn't sure if her ex-husband could handle seeing Jenner. She said he hadn't seen Jenner since she transitioned and didn't want to overwhelm him.
"Lamar was in a coma, and Lamar was in the hospital for four months, and I kept Lamar very sheltered. During that time, when Caitlyn was transitioning, but also prior to Lamar's accident, Lamar was not in the best state. I wasn't there to see him, but … I can't guarantee he was watching television," Kardashian said. "So when Caitlyn wanted to come and visit Lamar for the first time, that was in the hospital — I wanted to respect Caitlyn being Caitlyn, but I also didn't feel comfortable in Lamar's healing, him seeing someone that he knew that was once a man, somebody else."
Khloé Kardashian said Lamar Odom handled his first meeting with Caitlyn Jenner with 'a lot of grace'
Odom woke up from his coma and spent several months recovering in the hospital. Kardashian was by his side the whole time and put off their divorce until he healed. The two began spending more time together, as Kardashian rented Odom a house in LA. They even attended Kanye West's fashion show in New York in September 2016.
RELATED: How Lamar Odom Reportedly Feels About Khloé Kardashian Getting Back Together With Tristan Thompson
On Kocktails with Khloé, Kardashian said the event was the unexpected reason Odom and Jenner saw each other again. Although she didn't plan their meeting, Kardashian said Odom handled seeing Jenner with "a lot of grace."
"It was interesting because I did not know that Caitlyn … was going to be there," Kardashian revealed. "I didn't realize that was going to be their first interaction, and it was in front of a lot of people and just for anybody to digest." 
Khloé Kardashian doesn't have a strong relationship with Caitlyn Jenner
When Jenner came out as transgender, she said her children's opinions were the only ones concerned. She has six biological children- Burt, Brody, Brandon, Cassandra, Kendall, and Kylie and her stepchildren- Kourtney, Kim, Khloé, and Rob.
RELATED: Does Lamar Odom's Kids Like His Fiancee, Sabrina Parr, Better Than Khloé Kardashian?
During her 2019 appearance on I'm A Celebrity… Get Me Out Of Here! Jenner revealed that Khloé took her news the hardest. She also said she and the Revenge Body star hadn't had a strong relationship in several years.
"I went through every kid, and Khloé, for some reason, was pissed off about something through this whole process," Jenner told her castmates. "It's been five or six years, and I really haven't talked to her since."