Khloé Kardashian Discovers 'Disrespectful' Spelling Error in Nostalgic Family Christmas Card
The Kardashian-Jenners' family Christmas cards have become an annual tradition in pop culture. Seeing the famous bunch donned in matching outfits never fails to bring us joy each holiday season.
While all of the Kardashian Christmas cards are equally as iconic and picturesque as the next, Khloé Kardashian just realized that one isn't as perfect as everyone initially thought.
Khloé Kardashian just pointed out a notable mistake on a family Christmas card from the '90s
You may overlook mistakes when they first happen, but sooner or later, they become very evident.
That is exactly what Khloé Kardashian recently experienced after a fan pointed out a very noticeable typo on a Kardashian family Christmas card from the early '90s.
In the photo posted by a nostalgic Instagram account, 90s Anxiety, the Keeping Up With the Kardashians star can be seen posing with sisters Kourtney, Kim, brother Rob, and their late father Robert Kardashian Sr. in very quintessential '90s get-up as they posed for their annual holiday greeting (see the snapshot here).
Though the photo is ultra-adorable and so on-brand for the famed Kardashians, the Instagram user shined a light on the fact that the Good American's name is spelled wrong on the card.
Instead of Kardashian's name being spelled the right way, the card reads, "Merry Christmas! The Kardashian Family Robert, Kourtney, Kimberly, Kholé and Robert."
The mother of one wasn't too happy about the typo and jokingly addressed the misspelling on her Instagram Story.
She captioned the reposted snapshot, "Wait!! @90sanxiety just pointed out the typo in my name!!! So rude! The disrespect of it all lol."
The Kardashian family's Christmas cards have only gotten better over the years
In the years since the typo was made, Kris Jenner has more than made up for that past mistake by organizing over-the-top photoshoots for her family's annual holiday greet.
From having her loved ones don iconic biker-gang threads to putting together black-tie formal style shoots, the momager was known for going all out with the KarJenners' Christmas Cards.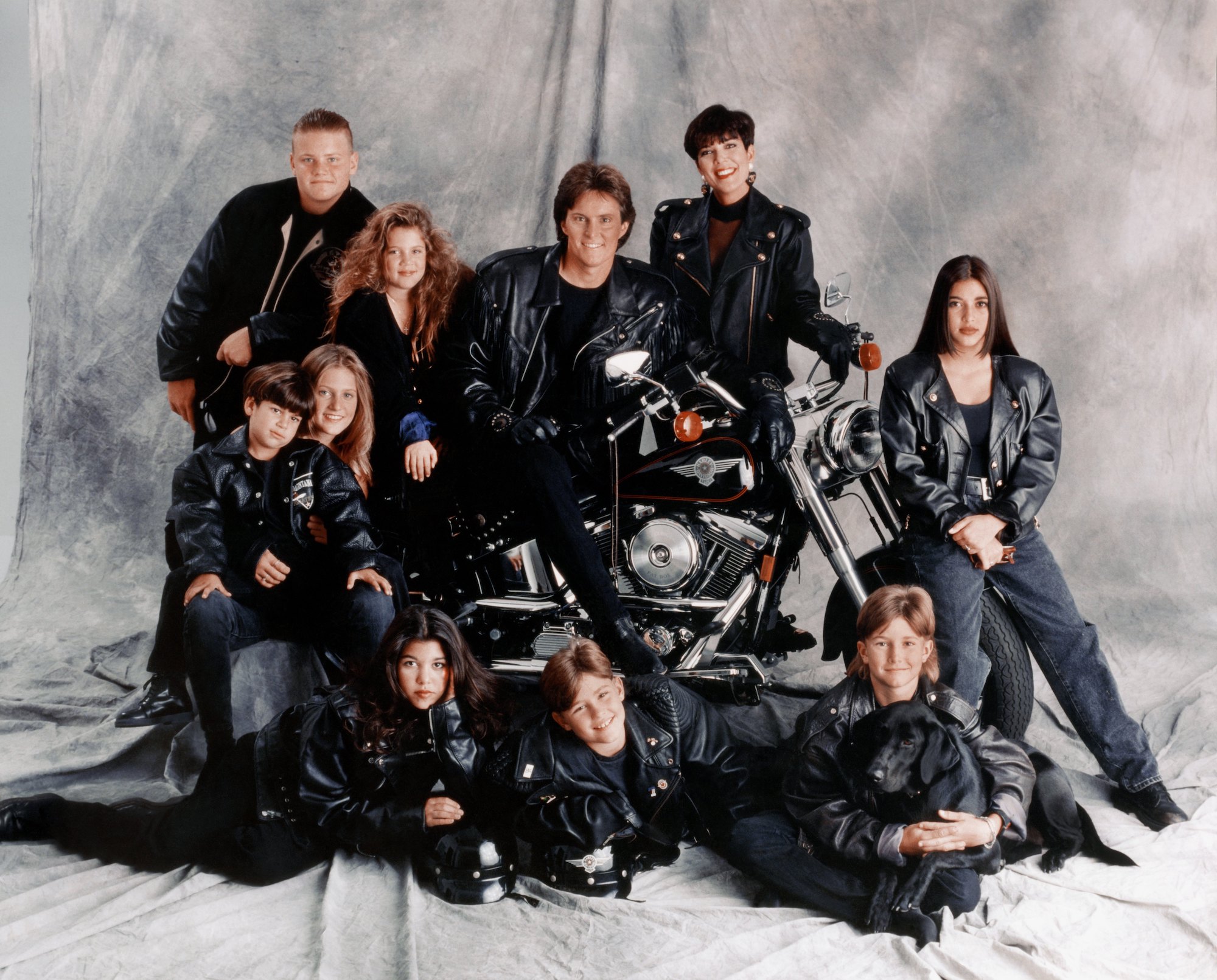 However, getting all the family members together has proven to be no easy feat in recent years. With all of her kids being hard-working moguls and focused on their respective lives, the family's annual Christmas card tradition came to an unfortunate end in 2017.
But in true Kardashian-Jenner fashion, they went out with a bang by sharing not one, not two, but 25 sneak peek images that made up their 2017 family holiday card.
Since then, the famous siblings have been doing their own things with their families for Christmas.
In 2018, Kourtney, Kim, Khloé, and Kylie together to shoot their own holiday card with all of their kids (including Rob's daughter, Dream) for an all-white themed holiday greeting.
Then in 2019, Kardashian West organized a photoshoot with just Kanye West and their kids, North, Saint, Chicago, and Psalm, for a smile-filled holiday card on the steps of their house.
Will there be a Kardashian family Christmas Card this year?
Though we would love to see the Kardashian-Jenners come together for yet another picturesque Christmas card this year, that, unfortunately, isn't happening due to the coronavirus pandemic.
Earlier this month, the Good American founder revealed that she and her family will not be holding their annual Christmas Eve party or taking their Christmas card photo.
Kardashian explained that with coronavirus cases still rising in the United States, she and her loved ones decided that it would be best to cancel their annual holiday activities to ensure everyone's safety.
"The Covid cases are getting out of control in CA. So we decided that we're not doing a Christmas Eve party this year," she tweeted to a fan after they asked if the annual Christmas Eve party was still happening. "It's the first time we will not be having a Christmas Eve party since 1978 🥺 I believe. Health and safety first though! Taking this pandemic seriously is a must."
"We have not done anything," Kardashian shared with another fan on Twitter. "No Christmas photos and no Christmas Eve party this year. Covid has taken over."
It seems Christmas will look a lot different for the Kardashian-Jenners this year.