Khloé Kardashian Does Not Think Kourtney Kardashian 'Likes' Her 'Very Much'
Season 19 of Keeping Up With the Kardashians began on Sept. 17. The season was filmed before the coronavirus (COVID-19) pandemic, and the first episode of the season shows Khloé Kardashian feeling like her sister Kourtney Kardashian does not like her "very much," despite the fact the two sisters used to be inseparable.
[Spoiler Alert: This article contains spoilers for Season 19 Episode 1 of Keeping Up With the Kardashians.]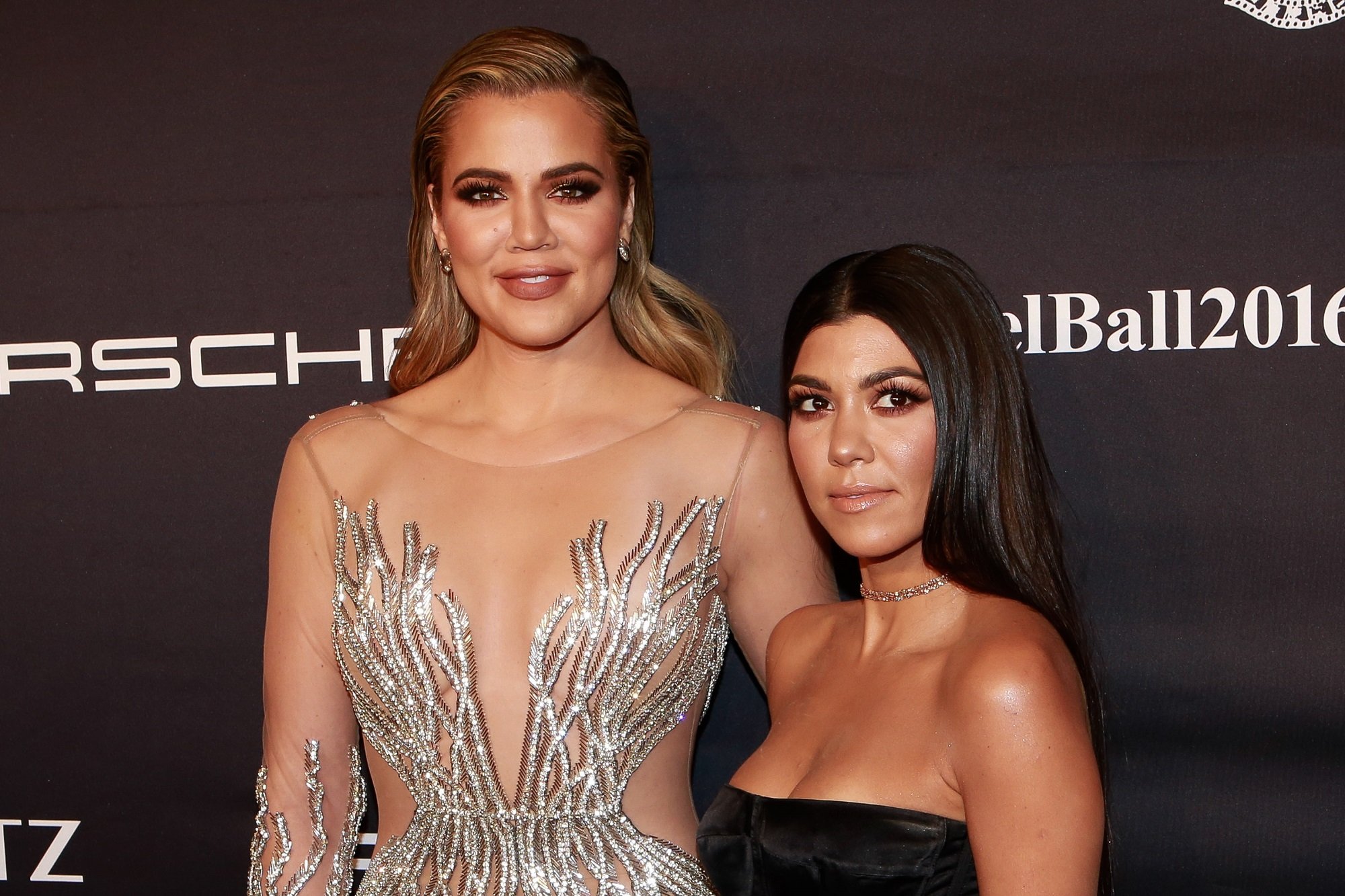 Khloé Kardashian and Kourtney Kardashian used to be really close
In the early seasons of Keeping Up With the Kardashians, Khloé and Kourtney were extremely close. The two even had their own spinoff series called Kourtney and Khloé Take Miami. However, over the past few years, fans have noticed there is a distance between Khloé and Kourtney.
"All I know is that I miss their friendship. It was so pure and genuine, especially in the Miami seasons. There is a huge shift that happens in Season 10-11 when Khloe divorces Lamar and Kourtney leaves Scott. I think they both needed each other in those times but they were dealing with their own stuff. Kim filled that void hence why she is closer with Khloe and Kourtney than they are with each other," one Reddit user speculated.
In another Reddit thread, fans speculated that Kourtney attending therapy and setting boundaries has caused the rift.
RELATED: 'KUWTK': Kourtney Kardashian's Transparency Changed Reality TV
"It makes me sad because they always assume the worst of Kourtney… Kim and Khloe and Kris are acting like high school mean girls. Plus they've always mocked Kourtney going to therapy. Kourtney has always been the least emotional so for her to take that step and committ to getting better is huge, but her family just mocks that and puts her down even though it clearly means a lot to her," a Reddit user wrote.
Khloé Kardashian thinks Kourtney Kardashian does not like her
In the Season 19 premiere of Keeping Up With the Kardashians, Kourtney visits a professional cuddler and then tries to figure out why her family is not comfortable with physical affection.
"You don't give off an energy where, like, you'd allow people to touch you," Khloé tells Kourtney. "[You] hold hands as, like, a security blanket, 'cause every time we do a talk show, or we're around a crowd of people, she'll want to hold hands."
Khloé then revealed that while she used to be affectionate with Kourtney, the two are not as close anymore.
"I'm a very affectionate person, and Kourtney and I used to be way more touchy-feely, but recently not so much," she said. "Recently, I don't think Kourtney likes me very much, but that's OK."
RELATED: Fans Have a Sad Guess as To Why 'Keeping Up With the Kardashians' Is Ending
'Keeping Up With the Kardashians' is ending
On Sept. 8, it was announced that Keeping Up With the Kardashians will end in 2021. By the time the show concludes, it will have run for 14 years and 20 seasons. According to Kris Jenner, Khloé is taking the show ending the hardest.
"We had to tell the crew yesterday, so we were all crying, but I think Khloe… is the one who is taking it the hardest and hasn't stopped crying since we announced. She's been so sweet and emotional about it. But there is so much more life to live and we're going to have the best time doing what we do," Jenner said on On Air With Ryan Seacrest.