Khloé Kardashian Fans Think She Was Best Dressed at Kourtney Kardashian's Wedding
It was one of the most anticipated events of the year when Kourtney Kardashian and Travis Barker recently got married in a lavish ceremony in Portofino, Italy. As is the case with every Kardashian wedding, fans couldn't wait to see what the bride – and of course, the members of her famous family – would be wearing.
It came as a pleasant surprise when the sisters and their famous mom were photographed over the wedding weekend, wearing unique outfits that they managed to pull off perfectly. However, it was on the day of the ceremony itself that the biggest shock came – here is why Khloé Kardashian fans think she was best dressed at Kourtney's wedding.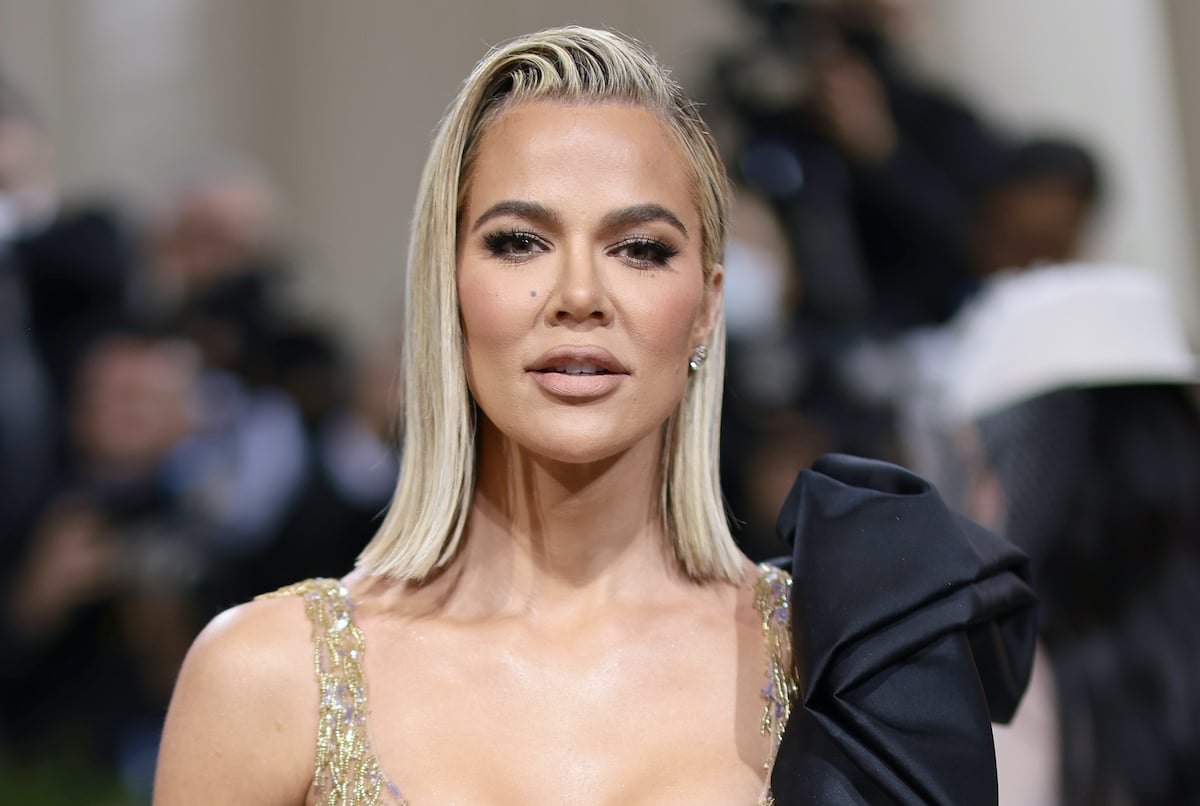 Khloé has been made fun of over the years
Fashion isn't always easy, and no one knows that better than those who are in the spotlight as much as the Kardashians. The youngest Kardashian sister is no stranger to criticism when it comes to her outfit choices, having taken more than her fair share of backlash over the years.
In fact, The Sun reports that her older sister Kim once told her on camera that she needed a makeover. According to Hola!, fans also laughed at the time the 5'10" reality star wore an Avatar-inspired suit to a birthday party, and she was the only one in costume.
However, People reports that she doesn't let the laughter and harsh words get to her. Fans may not have always loved her outfit choices, but Kardashian herself says that "It's more like, 'Okay might not want to do that again. Or that color didn't look right on me. It's more fun looking back."
Fans think she was the best dressed at Kravis' wedding
Given that the mom-of-one has been criticized in the past, it came as a surprise that she looked so amazing at the recent wedding. So, what did she wear? According to Daily Mail, Kardashian looked stunning in a sheer black tiered lace dress, accented with a cross on a gold chain around her waist. Completing the look was what HollywoodLife describes as a "gold headpiece that resembled an ancient sun crown."
Wearing high heels and a simple hairstyle, Kardashian really captured everyone's attention in a wonderful way as she watched her older sister tie the knot. Many can agree that given some of the reality star's unfortunate choices in the past, her look for the wedding was a pleasant surprise, and the Dolce & Gabbana gown easily made her the best-dressed guest there. In fact, a Reddit user even said that "If I had no context and just saw these photos, I'd think it was Khloe's wedding, not Kourt's. The headpiece really elevates Khloe's outfit."
What do fans think of the bride's wedding day look?
As is the case with any wedding, seeing the bride is one of the most memorable moments of the entire event. Since the moment that the oldest Kardashian sister got engaged, there was speculation over who would be designing her dress, and fans waited with bated breath until the first pictures were released.
So, what did everyone have to say? Well, her bridal look didn't get the best reaction, and The Mirror reports that the 1960s, short, lingerie-style dress had fans divided. Some say it looked "tacky," and that the dress itself, paired with a flowing veil embroidered with the words ​​"family loyalty respect" was an unusual and unexpected choice.
Even so, Kardashian looked as happy as could be on her wedding day, and her Catholic-inspired bridal look included tulle gloves and lace-covered high-heeled shoes. Despite the negative feedback, the bride only had good things to say about the dress, telling Vogue that "designing my dresses with Domenico and Stefano has been a dream come true in every way."
RELATED: Kourtney Kardashian and Travis Barker Get Married in Private Las Vegas Wedding Ceremony