Khloé Kardashian Fires Back at Fans Who Claim She and Her Family Aren't Social Distancing
Khloé Kardashian came under fire after appearing to not practice what she was preaching when it comes to social distancing. Some fans took aim at what appeared to be hypocritical on Kardashian's part, but she fired back in response, explaining that she is following the rules.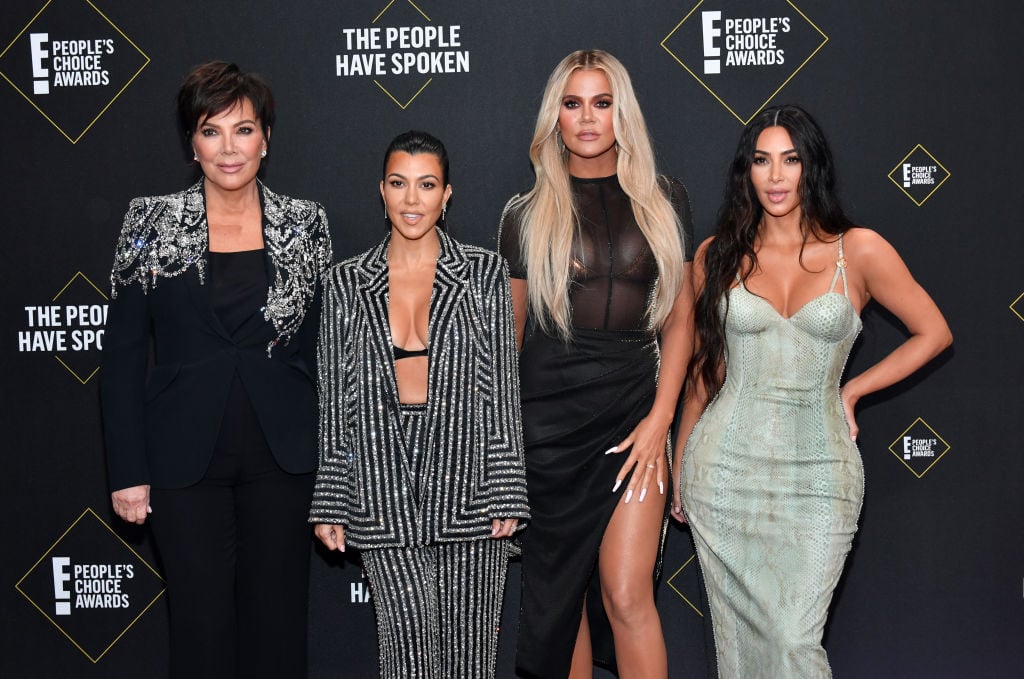 Kardashian tells people to stay home
On May 26, Kardashian noted in her Instagram Story, "It's scary how many people are out and about as if there's no pandemic."
Fans thought her message would be easier to take if she didn't show her daughter True and cousins playing in a bounce house during a celebration for Scott Disick's birthday. To some, the party showed that she and her family don't have to follow the same restrictions and social distancing that everyone else is practicing during the coronavirus (COVID-19) pandemic.
She posted another photo of her daughter True with the reminder, "Stay safe! Stay smart… Reminder, to keep gatherings small. 10 people maximum. Keep your distance."
RELATED: Kylie Jenner Broke Social Distancing Rules to Do Kim Kardashian West's Makeup and Fans Are Not Happy
Related post url: 
Some fans slammed the reality star
Naturally, some of the people who had a problem with what they perceived to be Kardashian not practicing social distancing made it clear that they were unhappy.
Kardashian didn't have to explain herself, but she set the record straight, clapping back at those who were criticizing her and her family. One critic posted in Kardashian's Instagram comments, "I find it funny that Khloe just posted about social distancing but they are all in a party for Scott's birthday."
Kardashian clapped back, "They are all cousins. So we know how they have been quarantined and there's less than 10 people with us."
She added, "It's literally what the governor states is perfectly OK to do in the state of CA."
Kardashian commented in response to another critic, "Not even trying to be rude. Drives me wild when people act as if they know. Of course we want to protect ourselves. Simply for the sake of our angels, not to mention our own health. But it's human nature I guess… anyways… sending you my love."
Kardashian and Tristan Thompson have been spending time together
During the pandemic, Kardashian and her ex Tristan Thompson have reportedly been together, with a source telling Us Weekly, "Khloé, Tristan and True are quarantining together."
"Khloé doesn't have bad or negative feelings toward Tristan at this point," another insider shared. "Being quarantined has made her have a soft spot for him, and she knows he will always be part of her life in some way because he is True's dad. Khloé has been open and receptive toward Tristan."
Since Keeping Up With the Kardashians has been in production during this time, with the family shooting footage on their iPhones, fans should get an inside look at what they were all up to during quarantine.
In a KUWTK trailer for the upcoming second half of season 18, Disick asks, "Has Khloé slept with Tristan yet?" and Kris Jenner responds, "Oh, 100 percent." Kardashian, however, denied it.