Khloé Kardashian Flies to Toronto to Be With Tristan Thompson After His Mother's Unexpected Death
Khloé Kardashian is showing her support for Tristan Thompson. The basketball player recently suffered a great loss when his mother, Andrea Thompson, unexpectedly died of a heart attack. Since then, Thompson has returned to his home country of Canada, presumably to make arrangements and be with family. Upon receiving the news, Kardashian flew out to Toronto to be with Tristian.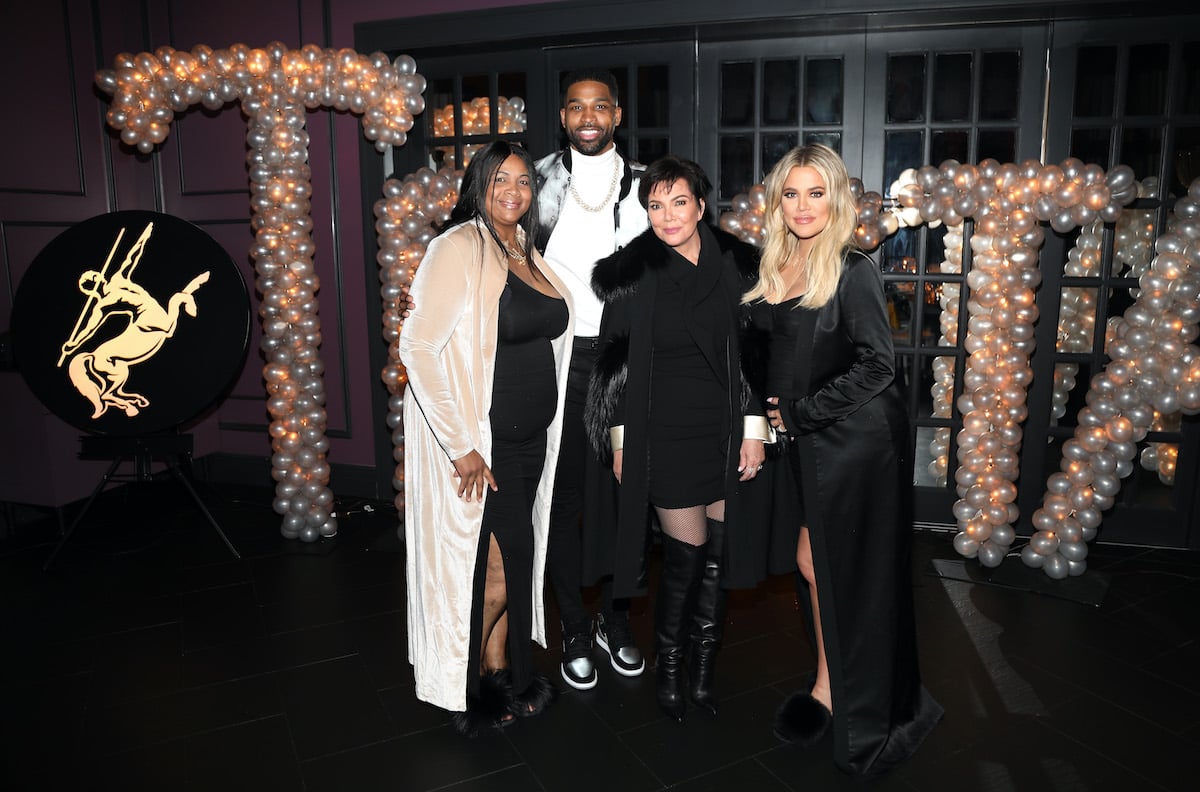 Khloé Kardashian and Tristan Thompson share two kids together
Tristan and Kardashian have had an interesting relationship. The pair have been romantically involved a number of times, but have broken up due to Tristian's infidelity. But despite the consistent cheating, the pair maintain an excellent co-parenting relationship with one another. Together they share two children. Their daughter, True Thompson, is currently 4, but will be 5 in just a few months' time. Back in July of 2022, the pair also welcomed a son via surrogate. The pair have yet to reveal their son's name, but Kardashian has hinted that it also begins with the letter T. Since Kardashian has wanted a son for years, it's fair to say she's pleased with her new addition.
The reality star is currently in Toronto to support the basketball player
Though Tristian and Kardashian aren't currently together, they still seem to consider each other family. Knowing how The KarJenners feel about family, it should be of no surprise that Kardashian is currently in Toronto. E! News reported that the Good American co-founder flew to Toronto shortly after learning of Andrea's death. Kardashian will reportedly stay in the Canadian city until after the services for Tristan's mom have concluded.
Kris Jenner shared a heartfelt tribute for Tristan Thompson's mom, Andrea Thompson, on Instagram
But Kardashian isn't the only one in the KarJenner family who is showing Tristan public support. Kris Jenner, Kardashian's mom and the matriarch of the famous family, also had kind words for the basketball player. Taking to her Instagram page, the Keeping Up with the Kardashians alum penned a heartfelt tribute to Andrea. In it, she shared kind words for Andrea and sent her support to Tristan and his siblings.
"I am so heartbroken by the sudden passing of Tristan's mom, Andrea," Jenner wrote "My thoughts, prayers and all of my love are with Tristan, Amari, Dishawn, and Daniel. You were the most amazing, dedicated, devoted, and selfless mom and such a loving, kind, and fabulous grandmother. What a blessing you were to your family!!! I will miss you, Andrea. I will miss your bright spirit and amazing light. Thank you for always praying for us and lifting us up and encouraging us along the way. Rest in peace beautiful angel ❤️"
Clearly, Tristan has some KarJenner support in his time of need. Neither Tristan nor Kardashian have publicly addressed Andrea's death yet. But, hopefully, Kardashian and her family can provide the basketball player with some much-needed comfort in his difficult time.