Khloé Kardashian Gave Ex-Husband Lamar Odom a $400K Rolls-Royce
Back in 2010, the Los Angeles Lakers won their 16th NBA championship. And soon after, the New York Daily News reported that Khloé Kardashian gave her then-husband and Laker forward Lamar Odom a $400,000 Rolls-Royce convertible to celebrate this win.  Since then, Kardashian's and Odom's relationship has changed significantly. But what happened to the Rolls? …
Back in 2010, the Los Angeles Lakers won their 16th NBA championship. And soon after, the New York Daily News reported that Khloé Kardashian gave her then-husband and Laker forward Lamar Odom a $400,000 Rolls-Royce convertible to celebrate this win. 
Since then, Kardashian's and Odom's relationship has changed significantly. But what happened to the Rolls? And does Odom still have it?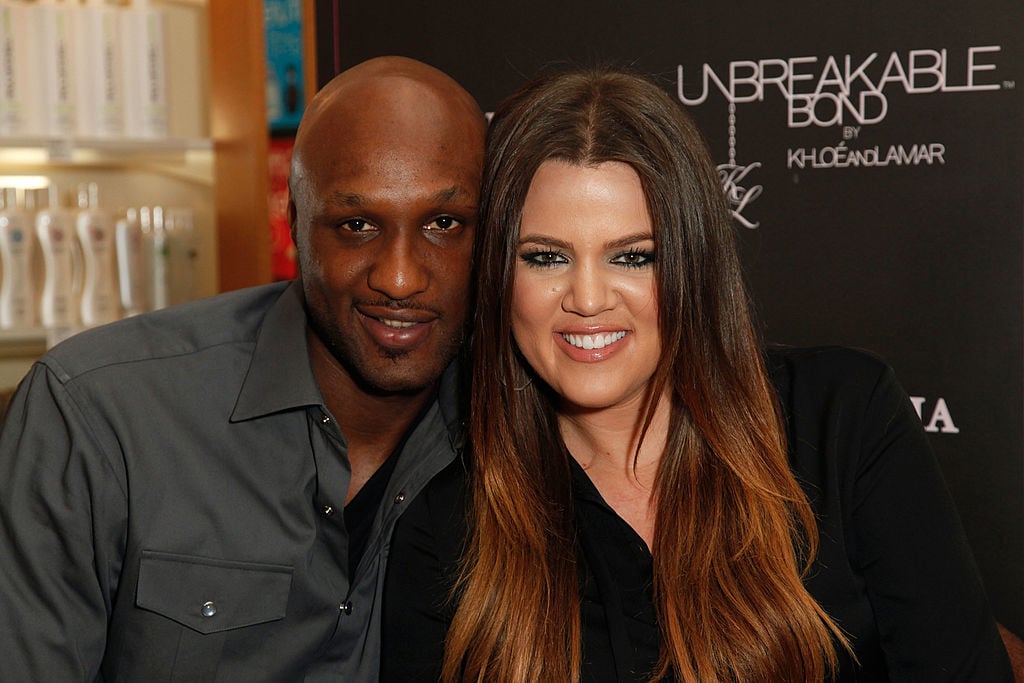 A typical big-ticket gift from a Kardashian
The gift in question was a great example of Kardashian extravagance: a new 2010 Phantom drophead coupe. The white-on-white convertible seats four and features rear-wheel drive. And, likes all Rolls-Royces, the car is lovingly handmade, except for the paintwork which is automated for consistency.
A huge 6.75-liter V12 engine powers the Rolls and it's paired with a six-speed automatic transmission. The ultra-luxurious coupe also features adaptive air suspension with automatic four-corner leveling. This system helps the car smooth any bumps in the road as well as lowers it to reduce drag at highway speeds.
Outside, the Phantom sports a brushed stainless steel hood, 21-inch aluminum wheels, and reverse-opening rear doors. Inside, the car is crafted with impeccable leather upholstery and teakwood paneling, and even the folding convertible top is lined with cashmere. The Rolls-Royce is also equipped with a 15-speaker system and a "picnic" trunk with seating for two, in case Odom and Kardashian wanted to have a champagne outing alfresco.
The Phantom was debuted in 2007 at the North American International Auto Show in Detroit. It's based on the 2003 Rolls Royce Phantom and shares some components with the 100EX, a concept car Rolls-Royce created in 2004. The car's sticker price was estimated to be at least $400,000.
The history of Kardashian and Odom's relationship
Odom and Kardashian met at a nightclub in 2009. Kardashian admitted that, at first, she wasn't that interested in him. But he won her over with his heart and smile. After only one month of dating, they married in late September of the same year. The wedding was featured on the reality show Keeping up with the Kardashians.
But their marriage was troubled by Odom's drug and sex addictions. He had managed to hide them from Kardashian until he was stopped for a DUI and arrested in August 2013. Kardashian filed for divorce four months later.
The couple had signed divorce papers and were awaiting a judge's final sign-off when Odom was hospitalized for a medical emergency a few days after using cocaine. He suffered from kidney failure and a number of strokes and heart attacks. He entered a coma and was put on life support until he regained consciousness.
Kardashian cared for and supported him throughout his ordeal. But ultimately she filed for divorce again in May 2016, after Odom's recovery. Their divorce was finalized seven months later. Both have gone on to date other people. Kardashian most recently broke up with Tristan Thompson, with whom she had a daughter, True. Odom is currently engaged to personal trainer Sabrina Parr.
Where is the Rolls-Royce now?
According to a March 2019 article on HotCars.com, the Phantom Drophead Coupe belongs to Kardashian now. We don't know if the car was part of the divorce agreement or if Odom simply returned the gift to Kardashian. But who knows? Maybe she prefers it over her Land Rover Range Rover or her Rolls-Royce Wraith. And we would agree completely: it's a powerful, posh convertible that's perfect for taking Kardashian to the gym for her workouts or for just cruising with the top down in West Hollywood.