Khloé Kardashian Has a Closet Dedicated to Hair Extensions and Wigs and Her Fans Think It's 'Creepy'
Khloé Kardashian has something in her house that most people probably don't — a dedicated closet just for her hair extensions and wigs. And, true to Kardashian's obsessive form, it's perfectly and pleasantly organized, with everything in its place.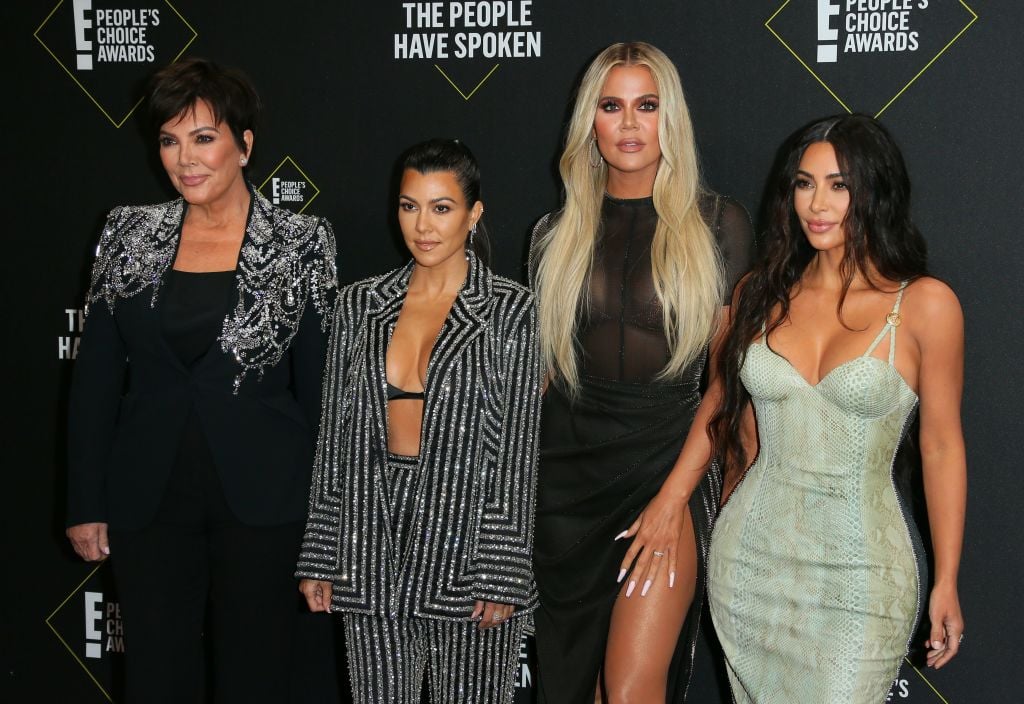 Check out Kardashian's organized hair extensions
In January, organization company The Home Edit shared a peek inside of Kardashian's special closet especially for her wigs and extensions.
Their January Instagram post, showing Kardashian's hair extensions organized by color on hangers, explained in the caption, "Organizing @khloekardashian's glam room was one for the books #thehomeedit#housegoals #beauty."
It must not be a common request, as the home organizers typically work with pantries and clothing closets, but they certainly took their closet organization to a new level with Kardashian's wigs.
Fans found the closet 'creepy'
Fans were surprised to see that level of organization for hair extensions and some even found it very "unsettling," they revealed in a discussion on Reddit.
"I barely have a closet that fits my clothes and these girls have wig closets I never even thought existed lol," one Redditor wrote.
Many fans found the whole concept surprising, as one Reddit user remarked, "I didn't know purse closets were a thing until 'Keeping Up'" and another fan wondered, "Why does she need so many of all the same color?"

Questions about the need for a closet dedicated to hair extensions aside, some people just thought it was altogether "creepy."
"I don't why this seems a lil scary," one Redditor noted, while another shared, "It's unsettling for some reason. Maybe because I can't stop thinking of all the women who had to grow that hair?"
"This is kinda creepy yet sad," another Reddit user explained. "It reminds me of something I saw on the news a while back where women who live in extreme poverty in Latin America grow out their hair and then sell it for very little, yet they're grateful they can earn some income to buy food for their family. And then you have people like the Kardashians who are extremely wealthy and have a collection of wigs…"
Another fan called her collection "an excessive waste of money" and one Redditor said simply, "I don't know why but this made me gag."
Inside Kardashian's organized pantry
The Home Edit shared a look inside Kardashian's pantry in a 2019 post, which showcased canisters, baskets, and bins. "Even if you don't live in a mansion like Khloe's (let's be honest, most of us don't), we're here to assure you that pantry perfection is still within reach," the company noted in their post.
They shared some of the top tips for shaping up a cluttered space while keeping pantry staples fresh. For instance, Kardashian's cereals are emptied from their original box into clear cereal dispensers to keep them fresh and provide visual interest.
Other snacks and baking ingredients, as well as grains are put into smaller square canisters that can be stacked to maximize space. Slanted jars feature easy grab-and-go snacks that are individually packaged.
Bins are used for cans and jars and baskets give a homier look while providing a place to easily organize boxes and bagged snacks, like chips. Of course, every canister, bin, and basket is labeled so it's easy to locate everything.