Khloé Kardashian Initially Heard This Shocking News After Lamar Odom's Overdose
Find out the news Khloe Kardashian first heard about Lamar Odom's overdose in October 2015.
Khloé Kardashian shared how she learned of her ex Lamar Odom's drug overdose in Nevada. 
In October 2015, reports surfaced that Odom was found unconscious at a brothel. Once she learned of the news, Kardashian rushed by Odom's side, even though the couple was going through a divorce. Kardashian's sister, Kim, and their mother, Kris Jenner, remained by her side as they waited for Odom to wake up. Keeping Up With the Kardashians documented the ordeal in several episodes.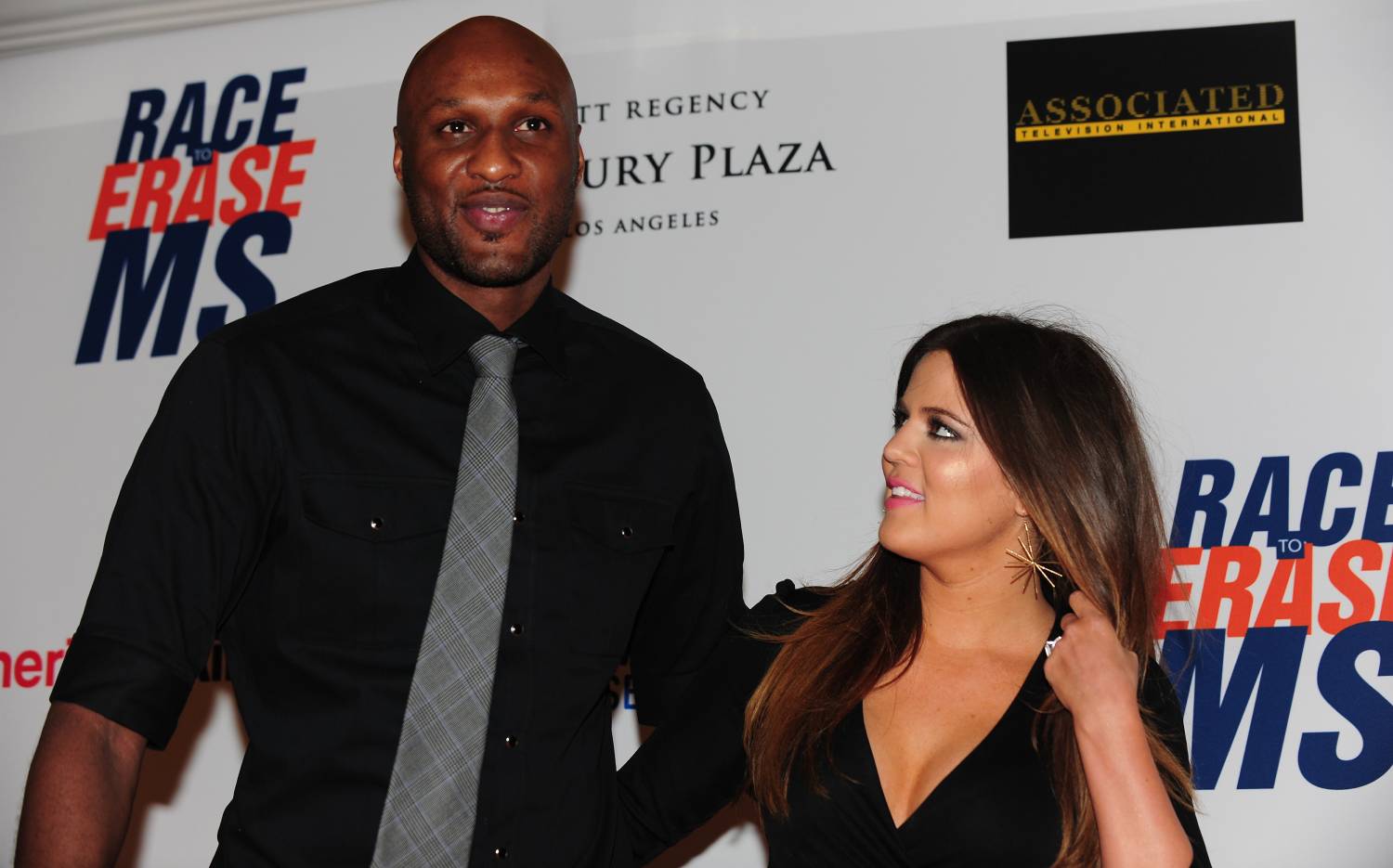 Khloé Kardashian initially thought Lamar Odom died from his overdose
Although Kardashian filed for divorce from Odom in December 2013, they didn't finalize it until 2016. Since she was legally his wife when he overdosed, Kardashian immediately heard when Odom went to the hospital. During Keeping Up With the Kardashians' 10th-anniversary special, Kardashian said she initially expected to see that her husband didn't survive his overdose.
Kim received an email from a "fake account" that informed her Odom had died in Nevada. Kim then told her sister, who was hysterical before she learned her husband was still alive. 
"I was screaming," Kardashian recalled. "But to think and to go through the motions as if someone has passed away is the most traumatic thing to do. And then to know they're really alive. It was too many emotions I think for any of us to handle."
Kendall Jenner said reading that Lamar Odom died was one of her 'toughest' moments on 'Keeping Up With the Kardashians'
Kendall Jenner also reflected on how alarmed she was by the false report about Odom's fate. The model was traveling at the time of the incident and feared she wouldn't get to see her former brother-in-law. However, Jenner soon learned that there wasn't a need to worry about saying goodbye to Odom, as he was still fighting for his life.
RELATED: How Lamar Odom Surprised Khloé Kardashian On Their First Anniversary
Although Odom eventually recovered, Jenner deemed the moment as one of her "toughest" moments she experienced after filming Keeping Up With the Kardashians for over a decade. 
"I landed from Hong Kong to London, I landed in London, and the first text that popped into my phone was from Kim, and it had said, 'Lamar passed away.' And I immediately started sobbing on the plane," Jenner said. "Then I got the next text came through saying, 'OK, actually he's OK. He's alive, but he's not doing well.' So that's why I was so upset because I wanted to be there to be able to say goodbye."
Khloé Kardashian 'paused' her divorce from Lamar Odom to take care of him after his overdose
Since recovering from his overdose in 2016, Odom credits Kardashian for playing a significant role in helping him along the way. The couple's marriage went south shortly after their 2009 wedding. Odom was unfaithful to Kardashian during their marriage and was also struggling with addictions to drugs like cocaine.
Kardashian shared on Divorce Sucks With Laura Wasser that, before his overdose, she had enough of her marriage to Odom. However, she stayed legally married so she could make all of his health decisions. 
"He OD'ed during the divorce, and I was his next of kin, even though it was still, the divorce was still—it was on the judge's desk," Kardashian said. "It was like two years, or like a year or two of us trying to get the divorce going, and then this happened. And then we paused the divorce, not for any romantic reasons but I wanted to be able to help take care of him and make sure that he would be OK again."