Khloé Kardashian Claps Back at Critic Who Called Her out for Posting Selfies While 'People Are Dying'
Of all the KarJenners, Khloé Kardashian has long since been regarded as the most outspoken. Whether she's responding to comments on Instagram or arguing with her own family members on Twitter, the 35-year-old is known for being opinionated. But lately, fans and critics alike are demanding that Kardashian be more outspoken about the things that really matter.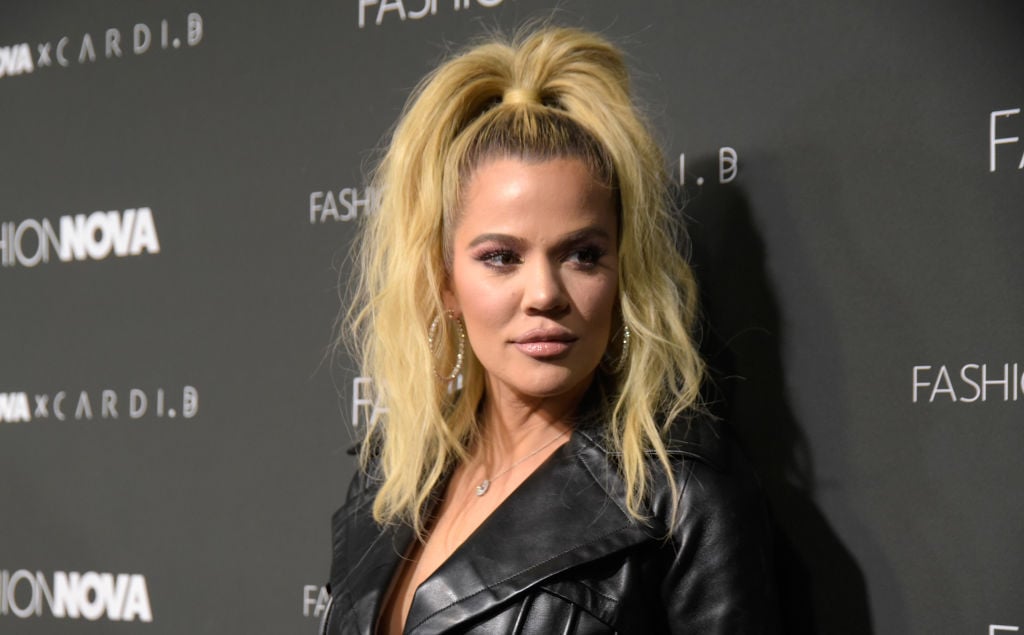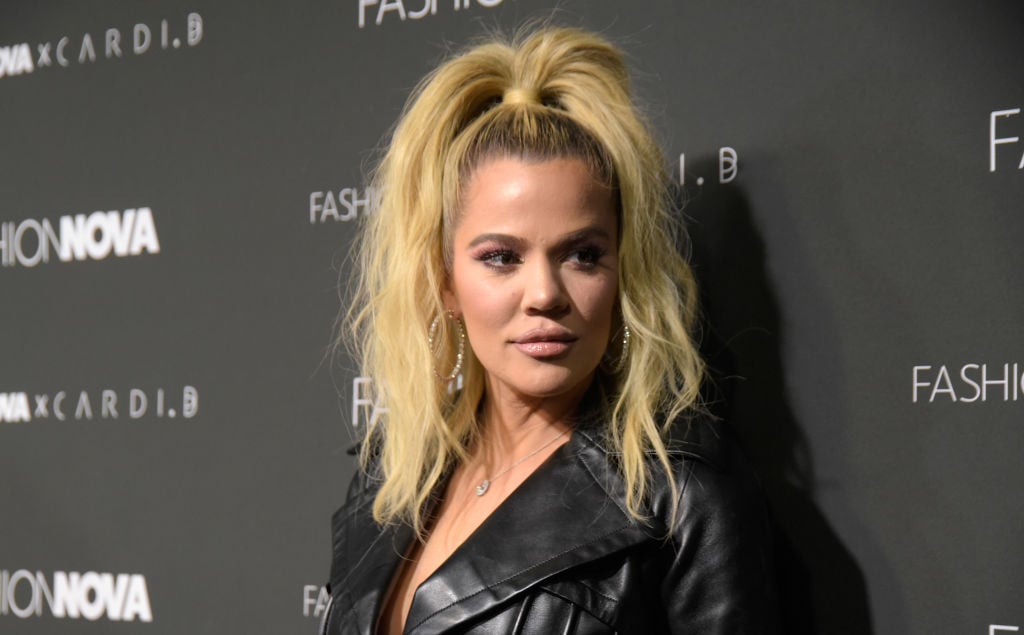 With over 112 million Instagram followers, Kardashian has an enormous following and wields a fair amount of influence. But, many people feel that she's not doing enough with the platform that she's been given. Amidst the alarming cases of police brutality and senseless murders of Black bodies, Kardashian has retained her carefree, pastel, Instagram feed. While she has shared some quotes on her Instagram story, people no longer feel as if this is enough. As Instagram stories are temporary and only last for 24 hours, fans and critics alike are demanding more from the Good American co-founder.
Khloé Kardashian shows off her new look on Instagram
On May 28, 2020, Kardashian took to her Instagram page to post a series of selfies. The two photos and one video show her making a duck face at the camera in rainbow-colored attire. Instagram users were quick to call out Kardashian for the post which they believe to be in poor taste given the state of the U.S. "That moment when ppl are dying but u still gotta post that selfie to get that money lol,…" one person commented sarcastically. "Was gonna say the same thing, big yikes," another person responded in agreement.
RELATED: Khloé Kardashian's Beliefs Prove She Shouldn't Be on 'KUWTK' Anymore
Never one to take criticism lightly, Kardashian quickly responded to the critique. "What money do I get from posting this? Check my stories lover," the 35-year-old fired back. But, people were not appeased by a mere Instagram story. Instead, they demanded that she do more. "LMAO you're a millionaire and you think posting some stories on your Instagram means you deserve a pat on the back? You're EMBARRASSING and deleting people's comments is even worse," one person declared, accusing Kardashian of deleting negative Instagram comments.
'KUWTK' fans are upset that the reality tv star isn't denouncing racism in a more visible way
"Your stories will be deleted after 24hrs, his life will never come back. You obviously see what's happening and only reposted on your story about it when you needed to post your ads without looking completely insensitive. The fact you even have to tell someone to check ur story tells you it's not enough awareness. You have a Black daughter at least pretend to care," one person replied back to Kardashian, citing her two-year-old daughter, True Thompson, who is half Black.
Other critics argued that Kardashian (and the rest of the KarJenners) didn't actually care about Black people unless they could profit off of Black beauty and culture. "They love Black culture and Black men but don't care about Black people," one person declared.
Will Kardashian follow in Kylie Jenner's footsteps?
There is certainly a pattern of the KarJenners only speaking out about racism in their Instagram stories and occasionally on Twitter. To date, Kardashian's youngest sibling, Kylie Jenner, is the only one to speak out about George Floyd and racism on her Instagram feed. But, seeing as the billionaire has recently usurped Kim Kardashian West as the trendsetter of the family, perhaps her elder siblings will eventually follow suit.