Khloé Kardashian Is Getting Trolled After Teasing a Kardashian-Jenner Album
Would you support a Kardashian-Jenner album? Khloé Kardashian recently shared a post on Instagram teasing that she and her sisters had a project in the works, but it doesn't look like many people are feeling the idea. Almost immediately after she shared the post, fans rushed to the comment section and shut her down, urging them to keep it to themselves.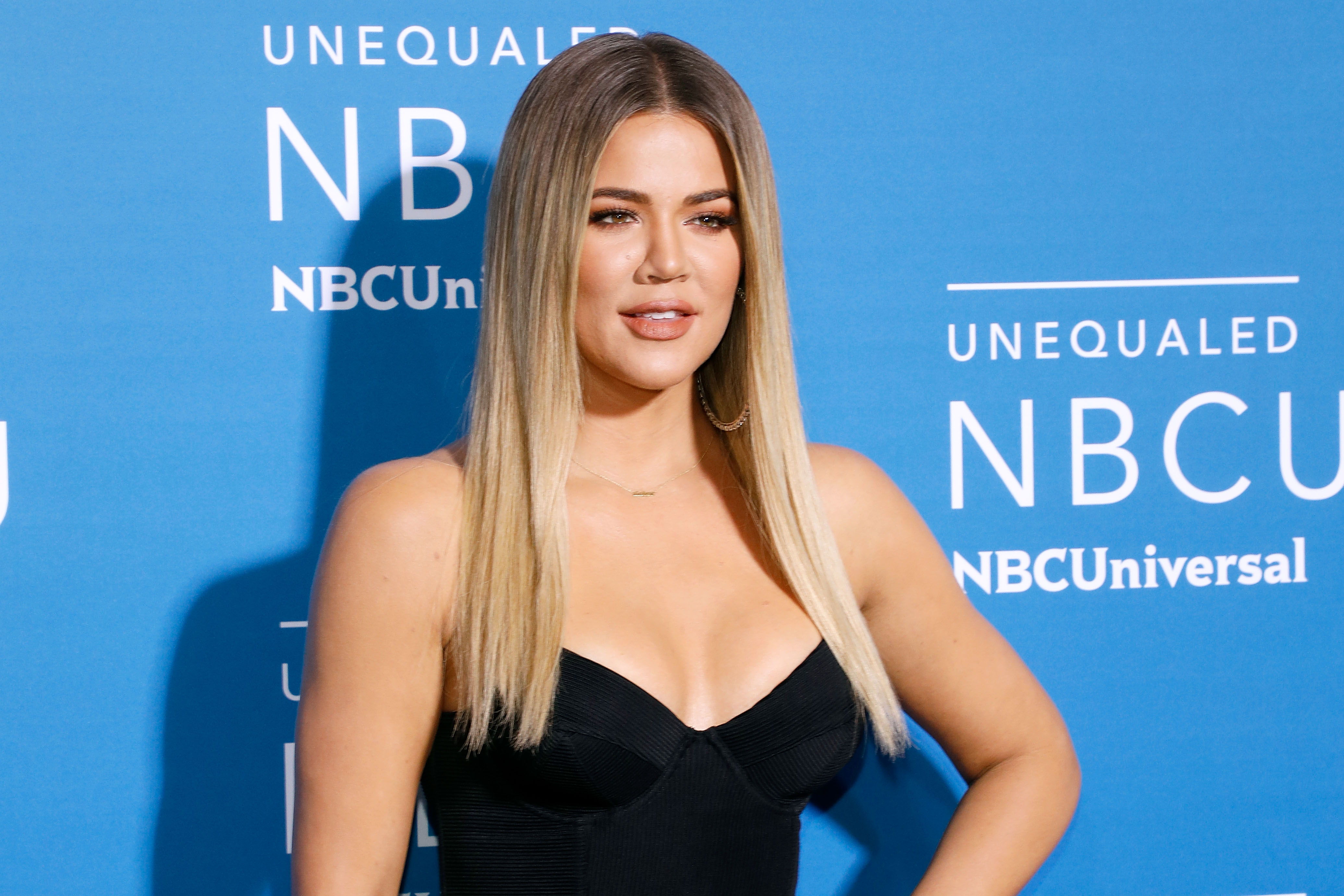 Khloé Kardashian's post about the KarJenner album
The Good American co-founder took to Instagram on July 16 and shared a photo posing alongside her sisters Kim Kardashian West, Kourtney Kardashian, Kendall and Kylie Jenner, and her nephew Saint West.
"Album dropping 2021," she wrote in the caption, following a trend on social media where users post such captions to describe a photo that looks like an album cover.
RELATED: Kardashian/Jenner Critics Fight Over Which Sister Is the 'Least Controversial'
A KarJenner album is the last thing a lot of fans want to hear
Though it was seemingly only a joke, fans made sure to let Kardashian know that they would never want a family album.
"PLEASE KHLOE, THE LAST THING WE NEED FROM YALL IS AN ALBUM," one person wrote.
"You guys can barely speak without being fake IMAGINE THEM SINGING YALL MY EARS WOULD BLEED," commented another.
A third fan also questioned their vocal abilities, asking, "Can any of you yall really sing 😂😂." They also wondered, "don't y'all think you should be worried about your family member Ye….he is reckless as hell …..really no joke …" That person was referring to Kanye West and the campaign rally he held on July 19 in Charleston, South Carolina that sparked national headlines concerning his mental health, which she has not publicly commented on.
But at the same time, there were a few positive reactions to Kardashian's post. One fan encouraged her to "drop the single tonight at midnight," while another person mused, "I pre ordered on ITunes yesterday- love you."
RELATED: Why Are the Kardashians Famous?
Some Kardashian-Jenners have already dabbled in the music
Most recently, Kylie Jenner went viral when she was heard singing "Rise and Shine" to wake up her daughter Stormi in a video posted to YouTube in October 2019. The moment became a meme on nearly all major social media platforms and led to Jenner creating her own merchandise, which sold out almost instantly.
Kim Kardashian West also experimented with music in 2011 when she teamed up with the producer The Dream to create the song "Jam (Turn It Up)" for charity. The track was widely panned and has even been named as one of the worst celebrity songs ever, but Kardashian West has no regrets about it.
RELATED: Kourtney Kardashian Has Her Own 'Rise and Shine' Song and It's Just as Catchy as Kylie Jenner's