Khloé Kardashian Is Not Pregnant, Sources Say
Khloé Kardashian recently posted a photo to Instagram that has fans asking if she's pregnant. But E! News is reporting that multiple sources have informed them that she is not.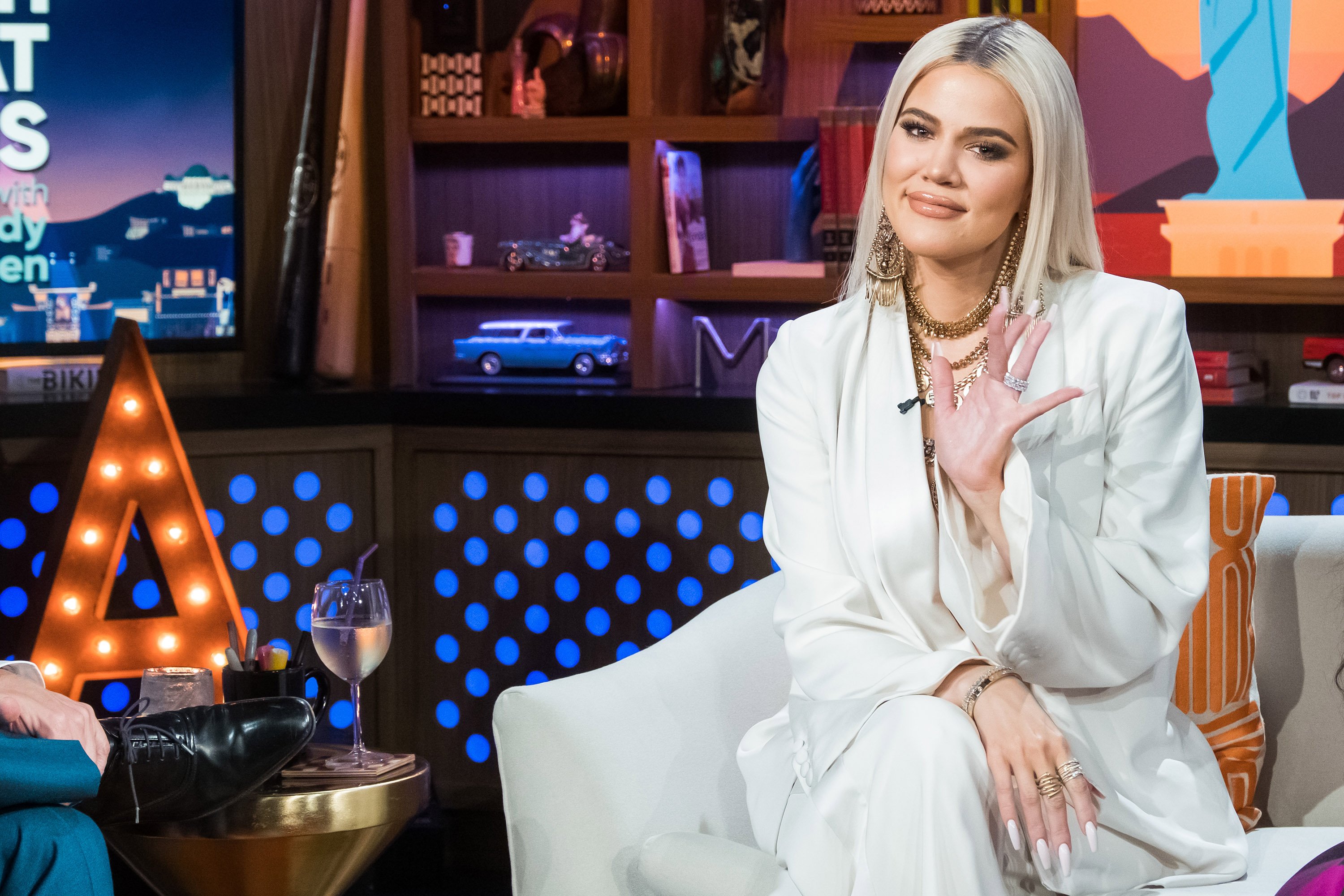 Khloé Kardashian's Instagram post that has fans wondering if she's pregnant
Kardashian recently posted a photo of herself at the beach at sunset in a long, black cover-up. "Happy Labor Day," she captioned the post. The reality star's figure is obscured by the flowy nature of the dress she's wearing, and some fans think she could be attempting to hide a baby bump.
The post received lots of comments from fans like "Is she pregnant???" and "I see a baby bump."
The Good American co-founder didn't respond to any of the speculation on the post.
Khloé Kardashian is, reportedly, not currently pregnant
E! News reports that "multiple sources confirm to E! News the 36-year-old Keeping Up with the Kardashians star is not pregnant."
The site also reports that one source said the reality star and Tristan Thompson (True's father) "are both on the same page and are great at co-parenting together."
After their emotional breakup in 2019, Thompson and Kardashian have been spending more time together as of late and are, seemingly, getting along great.
Khloé Kardashian and Tristan Thompson
For months, fans have been thinking that Kardashian and Thompson are back together. Not too long ago, they were photographed out hiking in Calabasas, Calif. A source told E! News that they "were having a casual conversation as they walked together" and that "they seemed playful and very happy."
Not too long before that, Scott Disick made a comment on one of Kardashian's Instagram posts that also hinted the two are back together.
"@realtristan13 is a lucky man!" he wrote under a photo of Kardashian in a bikini. The comment has since been deleted.
What's more, a source told Entertainment Tonight on Aug. 5 that the couple is "back together and things have been going really well."
"Khloe is doing what she feels is right for herself and her daughter, True," said the source, adding that Kardashian knows the decision may be met with criticism from fans.
"Khloe has never listened to outside voices, she's always stayed true to her heart," they continued. "Things with Khloe and Tristan have been great and the couple is taking this time in quarantine to really reconnect and enjoy one another."