Khloé Kardashian 'Is Still Very Loyal' to Tristan Thompson and May Want to Get Back Together With Him, Source Says
Khloé Kardashian has been in an on-and-off relationship with Tristan Thompson for several years now. The two of them have a child together, though their romance is quite tumultuous.
Kardashian and Thompson recently broke up again, though fans can't be sure whether this is a permanent separation or not. According to a source, the breakup might just be temporary.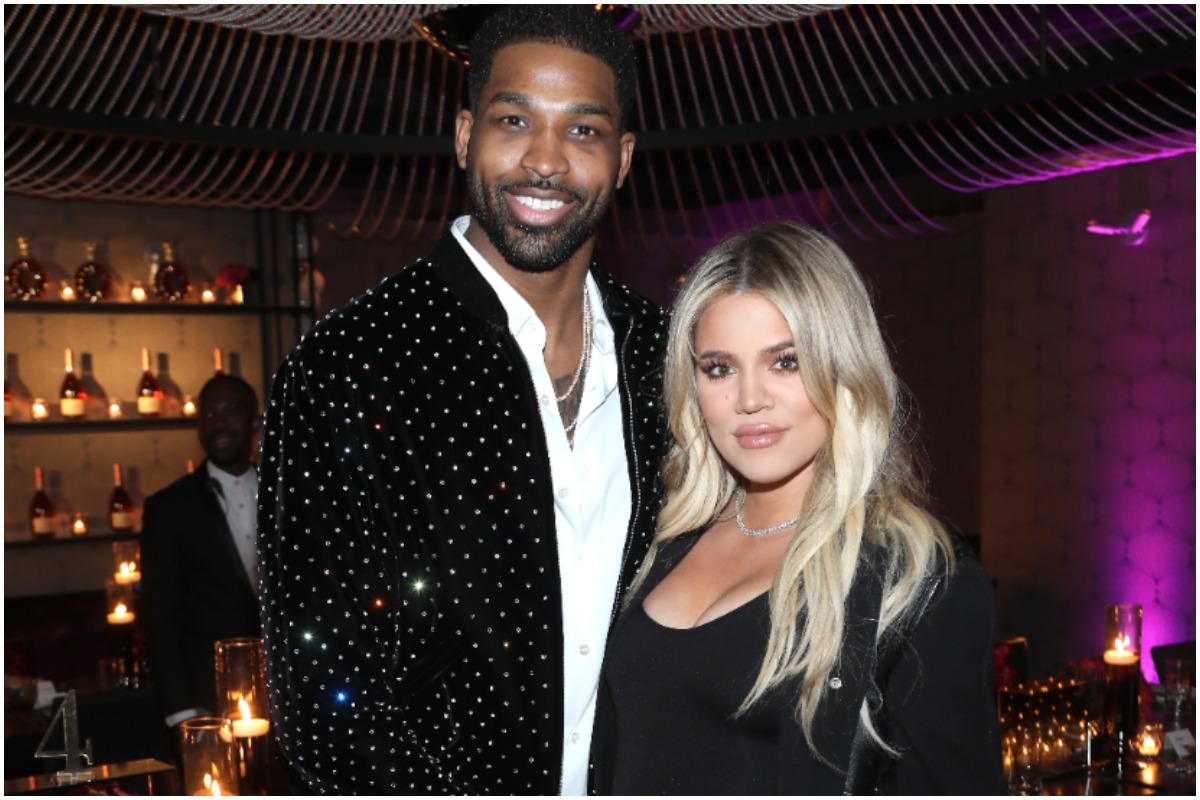 What led to Khloé Kardashian and Tristan Thompson's recent breakup?
Kardashian and Thompson's most famous breakup was in 2019. They parted ways back then after Thompson allegedly cheated on Kardashian with family friend Jordyn Woods. However, Kardashian and Thompson reconciled in 2020.
Recently, the couple split again. This came in late June after Thompson was spotted at a party in Bel Air and being close with women.
"Tristan was hanging out with Drake, Diddy and Chris Brown the majority of the night," a source told E! News. "He was seen hanging out with several girls on the upstairs deck and then went into a private room with three girls. He seemed like he was in a great mood and wanted to party. He was drinking and was partying into the early hours of the morning."
Source says Khloé Kardashian 'is still very loyal' to Tristan Thompson
RELATED: Kim Kardashian Is 'Envious' of Khloé Kardashian For 1 Thing
Many fans might be wondering if Kardashian and Thompson are done for good. However, a source shared with People that another reconciliation could be in the future.
"For now, Khloé is single and seems okay with it," the insider said. "She continues to co-parent with Tristan and they spend time together as a family. Even though he has disappointed Khloé so many times, she is still very loyal to Tristan."
The source added, "She doesn't like when people criticize him. He will always be special to her. It's very possible that they will get back together eventually."
Khloé Kardashian once explained why she continued to forgive Tristan Thompson
RELATED: Here Are the Signs Khloé Kardashian and Lamar Odom Could Get Back Together After All
Kardashian has not spoken publicly about this recent breakup. However, before it occurred, she did talk about why she continued to forgive Thompson amid his cheating scandals.
"I mean, I definitely trust him as a friend and all those things," she said on the Keeping Up With the Kardashians reunion special in June. "What I need to find out, everything comes my way. I just need to trust and focus on today and go day by day. I can't worry too much about everything else."
She added, "I know the growth and all the work that he's done. I know the help he's got and the constant efforts that he makes every single day and how hard he fought to get back with me. You can ask everyone — it really wasn't an easy thing for him. But I don't understand why someone would go through all that if they weren't serious."
It's not clear if Kardashian still feels the same way about her relationship with Thompson, but fans might just have to wait and see.