Khloé Kardashian Is Under Fire After Tweeting a Single Emoji
Khloé Kardashian is under fire again — this time for her use of a certain emoji. The Keeping Up With the Kardashians star had been tweeting out to her 29 million followers when she posted an emoji often used to describe Black women to describe herself. The post generated tons of replies from annoyed fans who questioned her choice of emoji, especially considering her background.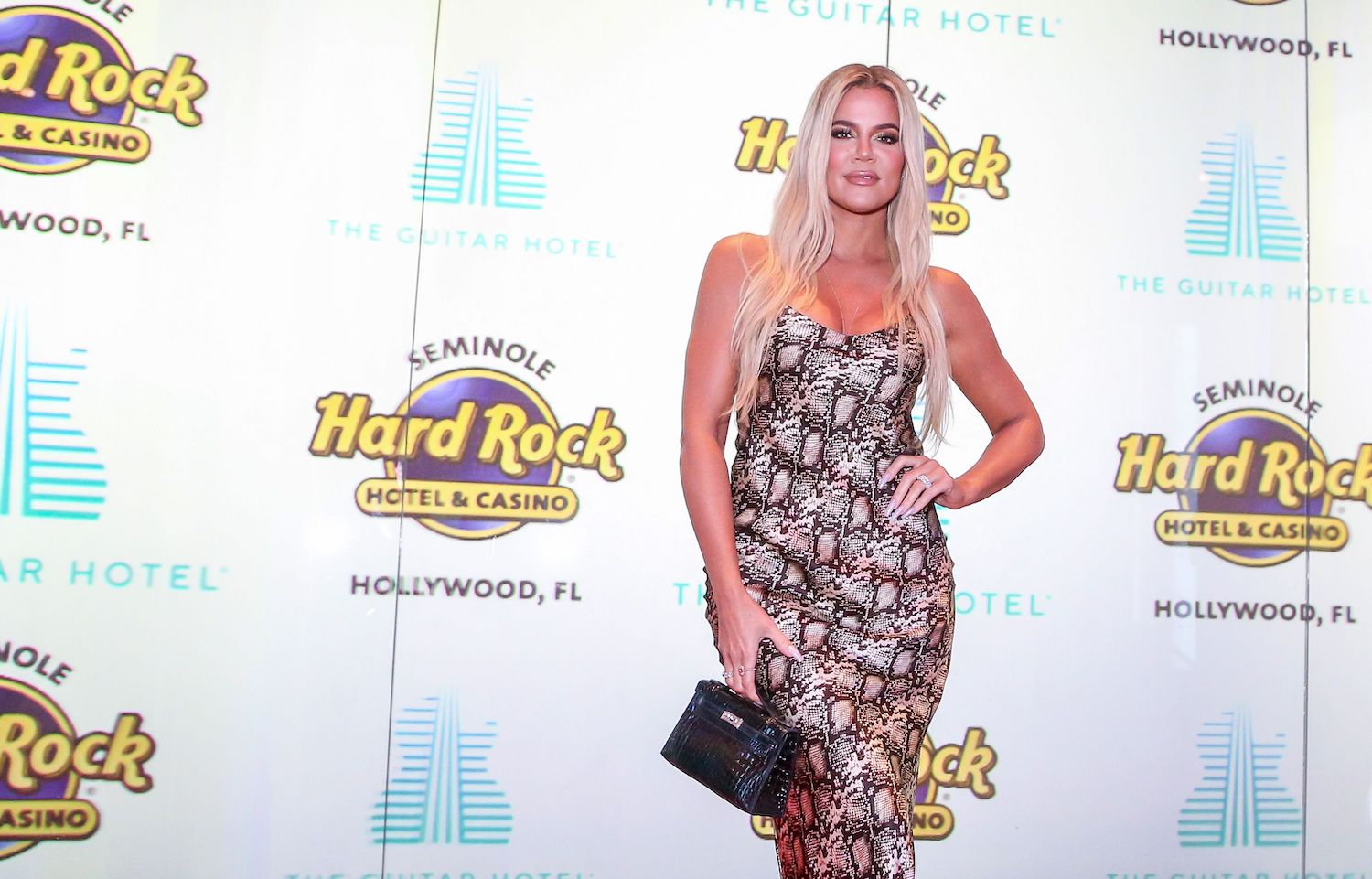 Khloé Kardashian and her family have often been accused of being culturally insensitive
Kardashian and her sisters often face accusations of cultural appropriation and "blackfishing" — a term used to describe people who manipulate their appearance with makeup, hairstyles, and other tools to appear as Black.
"It's about picking and choosing common black traits and characteristics for one's benefit," Johanna Yaovi, the founder of The Curl Talk Project, explained to The Guardian, "while we continue to face discrimination on a day to day basis.
"As black women, we are constantly fighting for clear, authentic representation and diversity and then have to face individuals who do blackfishing, individuals who will therefore look ambiguous enough for brands to use them as emblems for diversity."
The Kardashian-Jenners have specifically come under scrutiny for their deep tans, full lips, and certain hairstyles, like when Kim Kardashian West got Fulani braids in 2018, which she called "Bo Derek braids" even though they originate in Africa.
The famous family hardly ever acknowledges the backlash, though Kardashian West did seem to respond to her braid controversy by saying she gave "zero f*cks" on Instagram. According to Business Insider, her sister applauded her for that response.
Khloé Kardashian is being criticized once again
The backlash started on Feb. 2 when Kardashian went on Twitter and shared her frustration with Alexa. After that initial tweet, she posted a string of face-palm emojis, but instead of using one that arguably better matches with her natural appearance, she tweeted a darker one.
The responses to her tweet were intense
The message earned over 2,000 replies, with many people criticizing Kardashian and calling her out for blackfishing for yet another time.
"Ma'am I don't know how to tell you this but umm…. you're white," one person said, earning over 4,000 likes.
"that emoji isn't for you," said another tweet, which generated 800 likes.
A third person chimed in, "Why are you using jordyn's emojis?"
Someone else corrected Kardashian, saying, "🤨 u mean '🤦🏻‍♀️🤦🏻‍♀️'**"
But the message didn't bother everyone.
"I don't care enough to be bothered 🤷🏽‍♀️😂😂," one person wrote under The Neighborhood Talk's re-post of Kardashian's tweet. "She still gonna do what she wants. They're always called out and nothing changes."
Another person noted, "They drag the Kardashians for anything 😭."
"It's a f*cking emoji," said a third person. "Social media is getting out of hand."
Kardashian did not directly address the backlash. But as the criticism mounted, she posted a bunch of fairy emojis to Twitter. "That's all," she added in a follow-up tweet.