Khloé Kardashian Just Gave Stormi a Crazy Expensive Birthday Gift
The Kardashians love to spoil each other. These days, everyone in the family has plenty of money, which means that birthdays and holidays often result in extremely lavish gifts. Kylie Jenner's daughter, Stormi, just turned two years old, and her parents once again threw her an incredible party. But Khloé Kardashian's gift seemed to be the one that Jenner was most excited to give her little girl.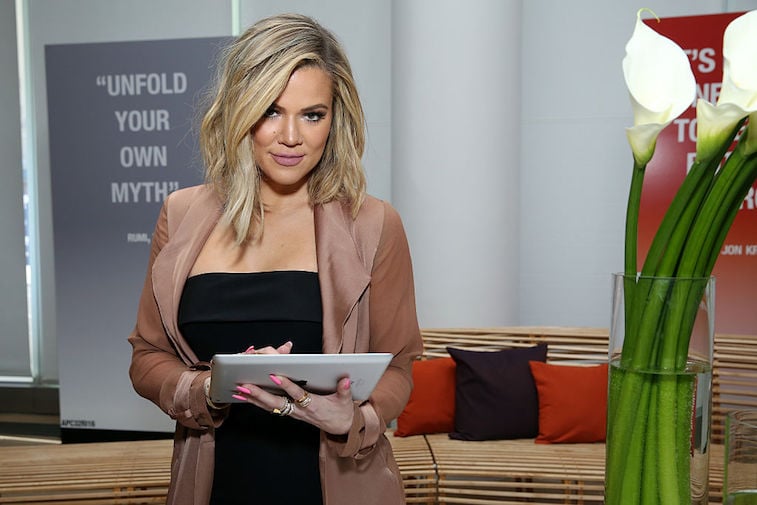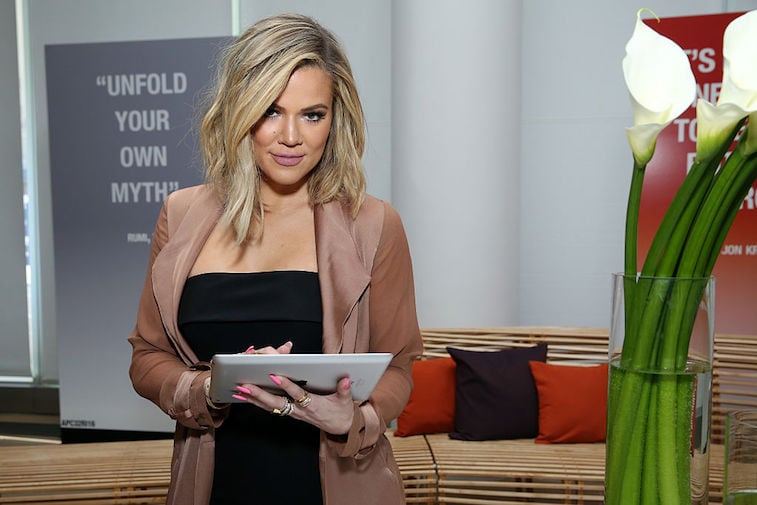 Kylie Jenner and ex Travis Scott just celebrated Stormi's birthday
Jenner and her ex, Travis Scott, welcomed Stormi back in February 2018. The now-exes had only been dating for about two months before they learned they were expecting their first child. Jenner made the decision to keep her pregnancy private from the public, and though there was some speculation that she was pregnant, fans were shocked when she announced the birth of her child.
Jenner and Scott dated for about a year and a half after Stormi was born, but they announced their unexpected breakup in October 2019. Since then, though, they've managed to co-parent well. They threw Stormi a massive second birthday party (also known as Stormi World) earlier this month. And those close to the couple said they were all smiles on their daughter's big day.
Stormi has been spotted with extremely expensive clothes and accessories
It's no secret that Jenner has plenty of money. Last spring, Forbes announced that she was the world's youngest self-made billionaire; her company, Kylie Cosmetics, was valued at more than $900 million, and Jenner had a personal net worth of about $100 million. These days, Kylie Cosmetics is worth an estimated $1.2 billion and growing.
Jenner treats her daughter extremely well; there is nothing Stormi wants but doesn't have. Plus, with so many celebrity friends, Stormi also receives plenty of expensive gifts. The two-year-old has been spotted with both a mini Chanel bag and a mini Louis Vuitton bag — and that likely only scratches the surface of the handbags the toddler actually owns. The little girl also wears plenty of expensive clothing, and Jenner even used to walk her in a Fendi stroller worth more than $2,200.
Khloé Kardashian gifted Stormi a customized Louis Vuitton weekender
Stormi celebrated her second birthday at the beginning of the month, and it appears that Jenner is still making her way through all of the luxurious gifts her daughter received. But one stuck out among the rest, and Jenner highlighted it on her recent Instagram story. Big sister Khloé Kardashian gifted Stormi a customized Louis Vuitton weekender, complete with the little girl's name and some characters from her favorite movie, Trolls.
The brand's duffle bags average about $1,800, but they range from $1,540 to $1,920. And it's likely that a customized bag costs much more. It's unclear exactly how much Kardashian spent on the gift, but it's safe to assume it was over $2,000. The Kardashian-Jenner grandkids live a life that's hard for anyone to imagine. Kim Kardashian West's daughter, North, was once spotted with a mini Hermès bag worth $10,000 — and none of the kids are over the age of six.