Khloé Kardashian Just Showed Fans How She Spends Mornings With Her Daughter
Khloé Kardashian loves being a mom. She and ex Tristan Thompson welcomed their daughter, True Thompson, back in April 2018. Since then, Kardashian and Thompson have had an extremely messy relationship. But True is the light of Kardashian's life, and she makes sure to spend every morning with her daughter. The Revenge Body host recently let fans in on how she and True spend their mornings.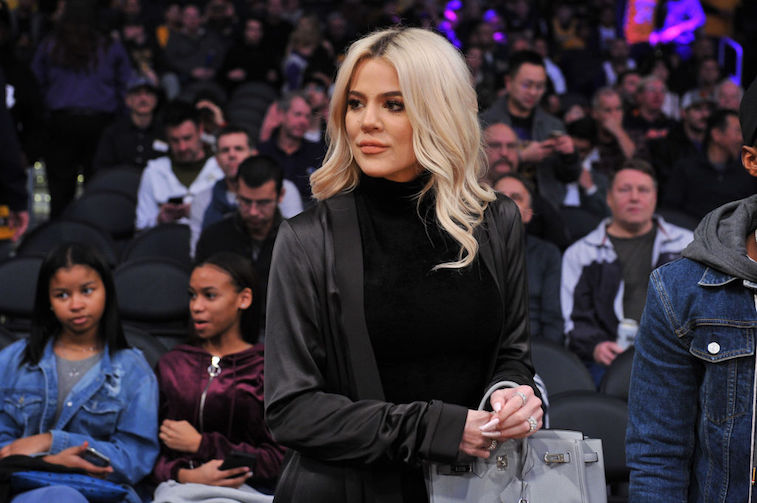 Kardashian and her ex ended on bad terms
When Kardashian and Thompson first started dating, she hadn't been divorced for too long from her ex-husband, Lamar Odom. But the two got along as soon as they met, and it wasn't long before they learned they were expecting a child. Kardashian often said in the past how much she wanted kids, and she was thrilled to learn she'd be having one of her own.
Just days before she gave birth, footage leaked of Thompson with another woman. The two broke up for a while, but they eventually fixed things and were working on their relationship. Then, news broke that Thompson had cheated on her a second time with Jordyn Woods. They've been broken up ever since.
Kardashian carves out time every morning to spend with True
True is the most important person in Kardashian's life, but she's a reality star and business woman, and she has an extremely busy schedule. She tries to spend as much time with True as she can, but as the day goes on, Kardashian's schedule only gets busier. She once revealed that she makes sure she's there to wake her daughter up every morning.
"I, of course, am always there to wake [True] up; we have breakfast together," Kardashian once told fans on her Instagram story. "Those traditions and routines are super important for me, to have breakfast with my daughter every day."
Kardashian recently posted a photo having breakfast with True
It looks like Kardashian keeps her word. On Feb. 19, she posted a photo sitting down to breakfast with her little girl, and they looked like they were having an amazing time. "Great morning!" Kardashian captioned the photo; the two were enjoying breakfast at their table alongside a massive stuffed bear.
"Awe!!! Angels!!" makeup artist Mary Phillips wrote. "A real great morning," Kardashian's best friend, Malika Haqq, wrote. "True's morning face is too cute," a fan commented.
She has said she can't wait until True gets older and they can grow closer
Right now, Kardashian's daughter isn't even two years old. But the reality star has already said she can't wait for True to get a little older. Kardashian once posted a photo of the two sitting outside in chairs, and she commented that True was her "best friend" and that she "can't wait until we can have conversations."
Kardashian and her two sisters, Kim Kardashian West and Kylie Jenner, all welcomed daughters within a few months of each other. These days, the little girls are growing up alongside each other, and their moms seem to be loving every minute of it.