Khloé Kardashian Looks Like Kylie Jenner in Her Latest Instagram Pic And Fans Can't Get Over It
Khloé Kardashian has shown off some nearly unrecognizable looks recently, leaving fans very confused about why her face looks different than in the past. In her latest Instagram photo, however, she might not look so much like herself, but fans think she definitely looks exactly like her sister Kylie Jenner.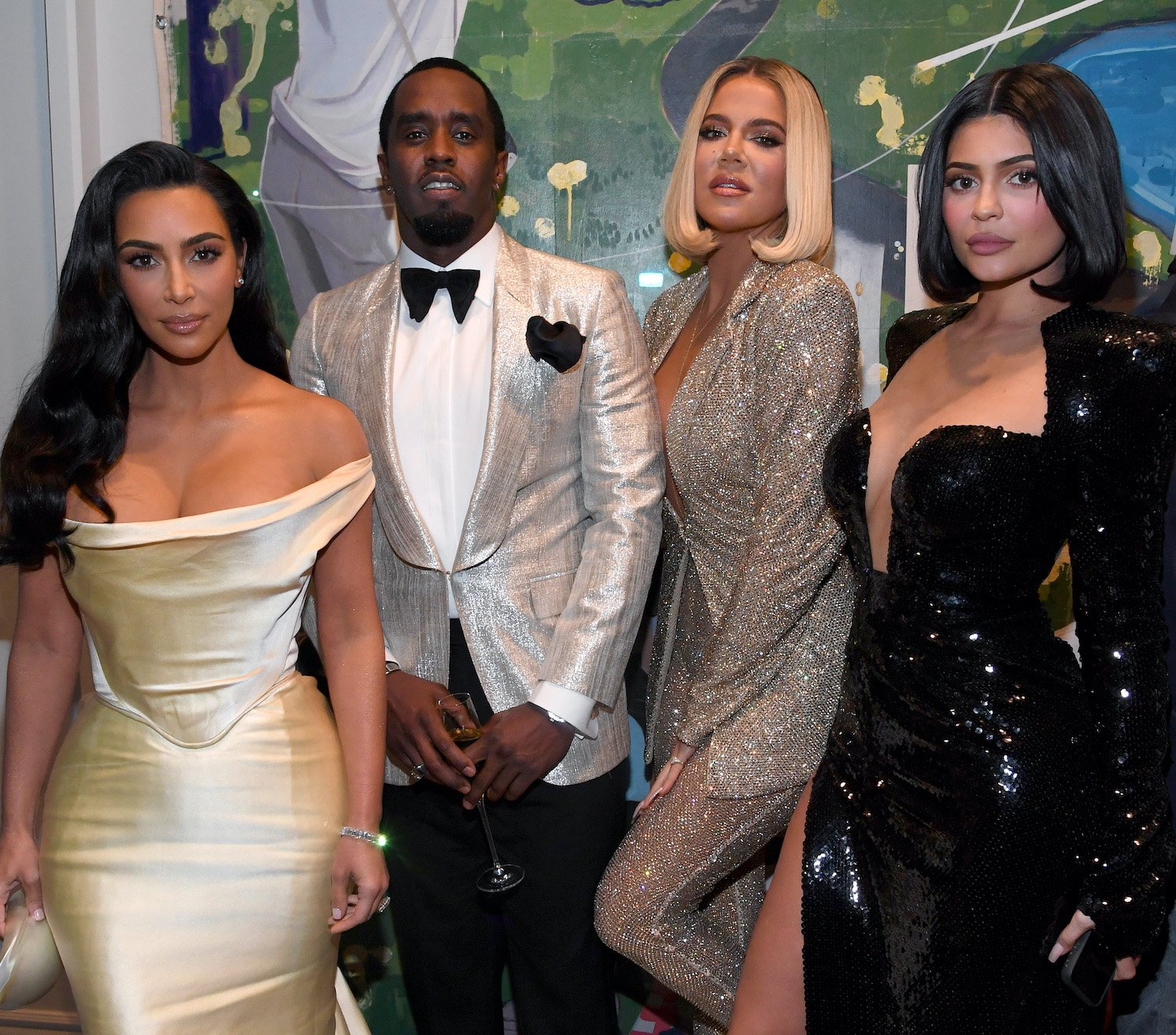 Kardashian posts a new photo and she looks a lot like Kylie Jenner
On July 7, Kardashian posted a photo of herself on Instagram with the caption, "Tie Dye @talentless. I look so young in this photo. I love it! Lol maybe it's the hoodie?!"
The pic sparked a lot of conversation — and plenty of confusion.
On Reddit, one user posted the image and asked, "is she inviting speculation into yet another look haha?!"
Fans thought they were looking at a photo of Kylie Jenner, with one person asking, "Wait — this is Khloé?? That's willlld. Kim, Kylie, and Khloé are literally morphing into the same person."
Others echoed the idea, with comments including, "totally thought this was Kylie" and "honestly thought it was Kylie at first."
Is it really Khloé?
A debate kicked off because fans were scratching their heads. "I don't know if it's the angle she's posing in but I was like who is this??," one Redditor commented. "I had to click on the image to see who's Instagram it was!"
Another Redditor was really confused, noting, "Young??? Hun you're 22 and never had a hard day in your life. I hope you look 'young'" and another Reddit user pointed out, "Girl that's Khloé."
"I never in a million years would've guessed that that's Khloé," another Redditor noted.
On Twitter, there was the same line of conversation, as people tweeted comments like, "Idk if she wants to be Kylie or Kim because she sure ain't Khloe," "Guess who is this… Khloe or Kylie?," and "Dead a*s I thought this was Kylie… it's Khloé… what is going on????"
RELATED: Khloé Kardashian Proves She's the Queen of the Clapback After Fans Criticize Her Instagram Selfies Again
Is Kardashian messing with her fans?
On her Instagram post, Kardashian's fans and critics left comments as well, with one person noting, "She wanna be Kylie now? I love Khloé. But this girl morphs more than a transformer."
There were definitely some theories about her look, with some thinking that filters and photo editing were in play or that she was, simply, messing with everyone.
One person commented on Instagram, "Khloé's face is photoshopped on Kylie's body lol look at the leg scar."
One Redditor said simply, "I think she's fu*king with everyone."
Others pointed that what appears to be Jenner's leg scar is a tell-tale sign that Kardashian might have manipulated the pic. "She forgot to edit Kylie's leg's scar out," one Redditor noted, and another responded, "Wait now I am legit confused."
"I think this is Kylie and it's a joke? Not a particularly funny one but hey," another fan wrote.
Another Redditor definitely thinks Khloé is having some fun, noting, "It's Kylie, guys. I think Khloé posted her as a self-deprecating joke. Everyone says that Khloé photoshops herself to look like other sisters, so she posted another sister and wrote that it's her. Look it's Kylie, there is a scar on her leg."