Khloé Kardashian Lost Her Virginity To a 'Mean' Older Guy When She Was 15
Khloé Kardashian is known for wearing her heart on her sleeve. When Keeping Up with the Kardashians debuted, fans connected with the youngest Kardashian sister the most because of her transparency.
In fact, she even once got candid about losing her virginity to an older "mean" guy.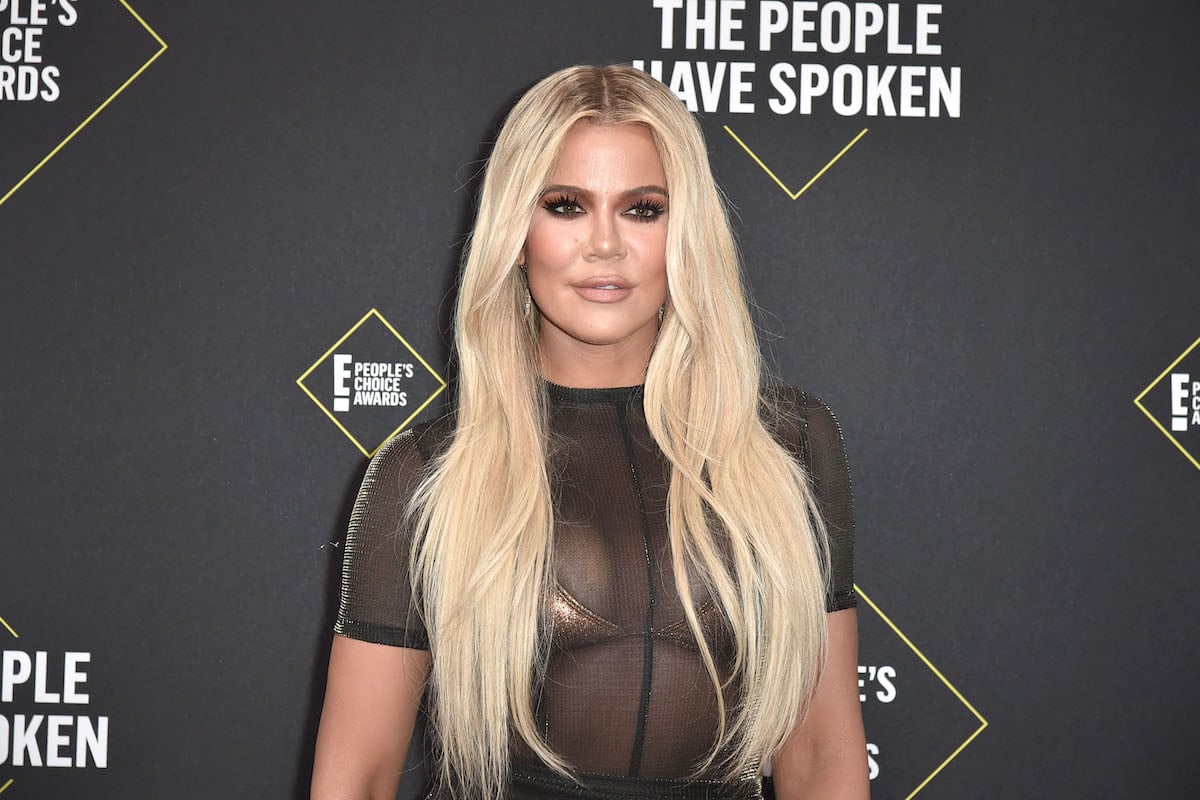 Khloé Kardashian's dating history is full of heartbreaks
Kardashian has been in the spotlight since her family's reality series KUWTK premiered back in 2007. Since then the Revenge Body host has had a handful of romances that have unfortunately all ended in heartbreak.
In the summer of 2009, Kardashian met and married former NBA star Lamar Odom after less than a month of dating. The duo seemed like a great fit, but it was later revealed that Odom had a drug addiction and constantly cheated on Kardashian.
Later the star was linked to NBA star James Harden and rapper French Montana, but neither relationship worked out. Then, it seemed that Kardashian had finally found her match when she linked with NBA star Tristan Thompson in 2017. However, the week she gave birth to their daughter, True, it was revealed that Thompson had been cheating on her with various women their entire relationship. Though she forgave Thompson, less than a year later, the basketball player was seen locking lips with the model, Jordyn Woods, and Kardashian ended things
Two years after the incident, it seems that Kardashian is giving Thompson another chance, but it remains to be seen if this is her fairytale ending.
Khloé Kardashian says she lost her virginity at 15
KUWTK fans have long praised Kardashian for being the most transparent and down to earth of the Karjenner family. In fact, the Good American founder has been very open about her past missteps and the things she's gone through in her personal life.
The 36-year-old even opened up about losing her virginity, which she admits was not the best experience. Back in 2016 on her now-defunct website, she shared via US Weekly,
It's not funny to lose your virginity! It's weird and you're scared and it hurts and you don't know what will happen. I was 15 and he was an older guy who wasn't a virgin. I don't really remember it hurting but I do remember that I just wanted to get it over with. You definitely don't have an orgasm your first time. I didn't for the first few years! I didn't even know what the feeling was until I had one; I just liked the intimacy part. When it happened, I was like, 'Ohhhhh, that's what that is!!!'
Khloé Kardashian got her heart broken by the same guy at 17
Kardashian's relationship with the guy she lost her virginity to extended well into her later teen years. In fact, the guy left her heartbroken at an Atlanta airport two years later. The Strong Looks Better Naked author remembered,
He was so mean. He lived in L.A. but his mom lived in Atlanta, so on Valentine's Day, he told me he was going back home to Atlanta and just left and never came back. Later on, he called me and asked me to fly out there to meet him. My dad warned me not to go, but I did. The guy NEVER picked me up from the airport!!! He never showed! I got a voicemail from him and he said, 'I'm sorry. I can't do this.' I was 17, in Atlanta, with no money or credit cards. My sisters told my dad and he got me a little hotel room and I took a flight back the next morning. My dad and I never, ever talked about it again. He knew how heartbroken and embarrassed I was, and I'm so thankful that he never said, 'I told you so.'