Khloé Kardashian Once Admitted to a Procedure That 'F*cked Up' Her Face
Khloé Kardashian's appearance has been the source of endless speculation over the years. Many fans have said she looks nothing like she did when she entered the public eye in 2007, but no one has really been able to put their finger on what she did.
Some have posited that she got some sort of plastic surgery while others have argued that she has simply mastered the art of Photoshopping. The reality star doesn't address the rumors very often, but she revealed years ago that she indeed got work done to her face.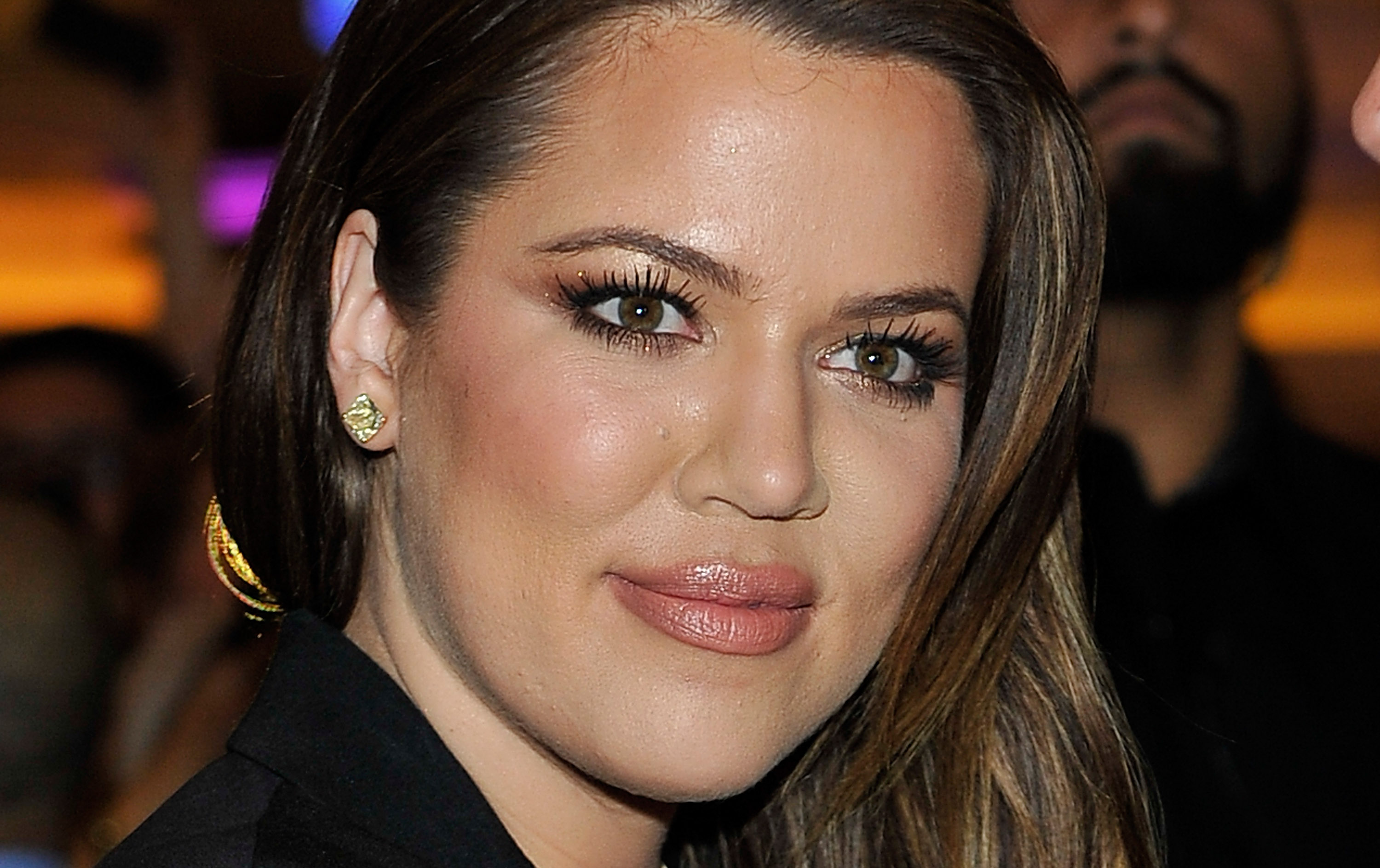 Khloé Kardashian's comments about her face continued
The remarks came in a 2016 episode of her old show Kocktails With Khloe. The Huffington Post reports that she had previously denied getting work done in an episode of Keeping Up With the Kardashians but decided to come clean on the show.
"Everyone says I've had my nose done and I swear I haven't," she began. "I don't know if it's Botox or filler, [but] I did one of them and my whole face went numb and I could not make [an expression]. I had to dissolve everything … I looked crazy and I still think the effects are like, in there." 
She noted that she got the procedure around the same time her ex-husband Lamar Odom had a drug overdose in October 2015.
"I was so stressed out that the doctor was like, 'I think it's just that too much was happening to your real emotions,'" Kardashian continued. "And my face was so f*cked, I had to go and get this whole thing, like, dissolved. It was a bummer because now I'm afraid to do it again, but I swear, I think things are still in my face." 
Khloé Kardashian recently debuted a new look
In late May, Kardashian posted a series of stunning photos on Instagram where she's seen sunkissed and rocking a bronde hair color. The post quickly amassed over 5 million likes, with everyone from Tristan Thompson to her best friend Malika Haqq gushing over the look. But at the same time, many said she looked different than usual and wondered if she got more work done to her face.
"There is no way that's Khloe. That's beyond photoshopping. She's an entirely different person!" one fan wrote while someone else said, "I'm telling you, the Kardashians switch faces like clothes." Echoing that, a third person chimed in and said, "Khloe Kardashian morphs more and more in every post."
Kardashian didn't appear to address the speculation at the time, but she later joked online that she'd gotten a face transplant.
She's not the only one in her family to get work done
There's also Kylie Jenner, who admitted to getting lip fillers due to insecurities about her natural pout. She told Complex in 2016 that she used to feel like no one wanted to kiss her after smooching a boy in middle school who remarked that she had "really small" lips.
There's also Kourtney Kardashian, who admitted to having a breast augmentation in a 2011 interview with Showbiz Sky. She explained (via People), "I had my boobs done but if I could go back, I wouldn't have done it. I was so cute before. I've realized that I was made to look a certain way and I'm considering removing them."
Her mom, Kris Jenner, admitted to the same procedure in a 2015 episode of Good Work and, along with Kim Kardashian West, has also said she got things done like Botox.
While plastic surgery and cosmetic procedures can be considered taboo, we'd argue that they all look amazing.
Read more: Tyga Gets Exposed for Allegedly Cheating on Kylie Jenner During Their Relationship