Khloé Kardashian Says This Is the 1 Thing She Does With Her Daughter Every Single Morning
Khloé Kardashian is obsessed with her daughter, True Thompson. Though things didn't work out with Kardashian and her ex, Tristan Thompson, the two reportedly still co-parent well for the sake of their little girl.
Growing up as a reality star, Kardashian's schedule is often very tightly packed. And sometimes, she needs to do things without her daughter at her side. But there is one thing she makes sure to do with her daughter every single morning.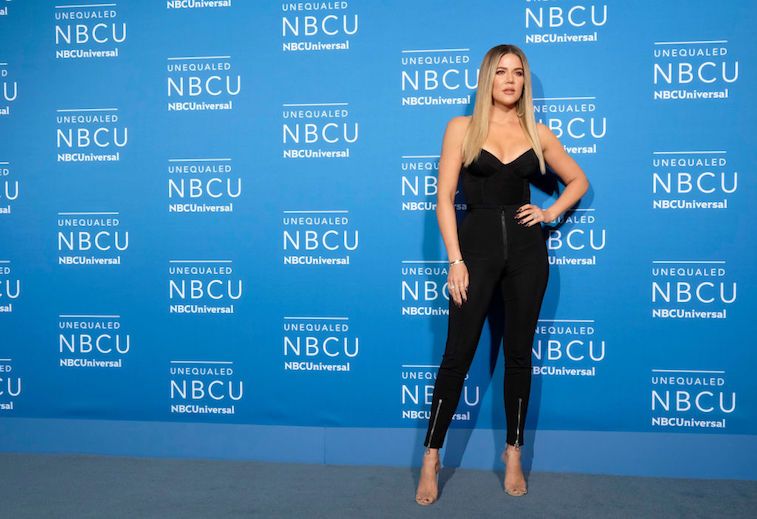 Kardashian welcomed her daughter, True, in 2018
Around the same time that Kardashian was pregnant, fans were trying to figure out whether her younger sister, Kylie Jenner, was expecting. So when rumors began to swirl that Kardashian was having a baby, too, it became hard to believe. But sure enough, in December 2017, Kardashian announced that she and then-boyfriend Tristan Thompson were expecting their first child.
Shortly before Kardashian's due date, she learned that Thompson had stepped out with another woman. Kardashian still allowed her ex in the delivery room, though, citing that she didn't want to take the moment away from True.
Kardashian and Thompson continue to co-parent well
Kardashian tried to work on her relationship with Thompson, but in February 2019, she learned that he had cheated once more. This time, it was with Kylie Jenner's then-best friend, Jordyn Woods. Thompson has since tried to win Kardashian back, but she isn't falling for it. Despite the tensions in their relationship, the two are doing their best to co-parent. Kardashian has said that she doesn't want to keep Thompson away from his daughter, since she still wants True to have a strong relationship with her father.
Kardashian makes sure to eat breakfast with True every morning
The family's reality show takes up most of their time, but Kardashian has several other projects that keep her busy. She has her own denim brand, Good American, and she is also the host of E! Network's Revenge Body. With that said, there are times when it's hard for her to squeeze in some bonding time with her daughter. But there is one thing she makes sure to do with True every morning: eat breakfast.
Kardashian recently explained to her Instagram followers that she purposely works out early in the morning to make sure she can spend some time with True. "I, of course, am always there to wake her up; we have breakfast together," Kardashian told her fans in an Instagram video she posted to her story. "Those traditions and routines are super important for me, to have breakfast with my daughter every day."
Kardashian doesn't rely on nannies, but she does have help sometimes  
Kardashian tries to be as hands-on with her daughter as she can be, but sometimes her busy schedule gets in the way. "Khloé seems to like having someone with experience help her, but she still spends most hours of the day with her daughter," a source close to Kardashian revealed. With so much fame, it makes sense that Kardashian would need a helping hand every now and then. But she clearly does everything she can to be as close with True as possible.