Khloé Kardashian Photo-Gate: All But 1 KarJenner Has Show Public Support for Their Sister
Khloé Kardashian is used to getting attention for her photos. She is constantly posting pictures of herself and her wealthy lifestyle on social media. However, earlier this week the reality TV star and her team were working overtime to get an unauthorized photo of Khloé scrubbed from the Internet. The photo in question featured Khloé standing in direct sunlight in a bikini and seemed to be unedited.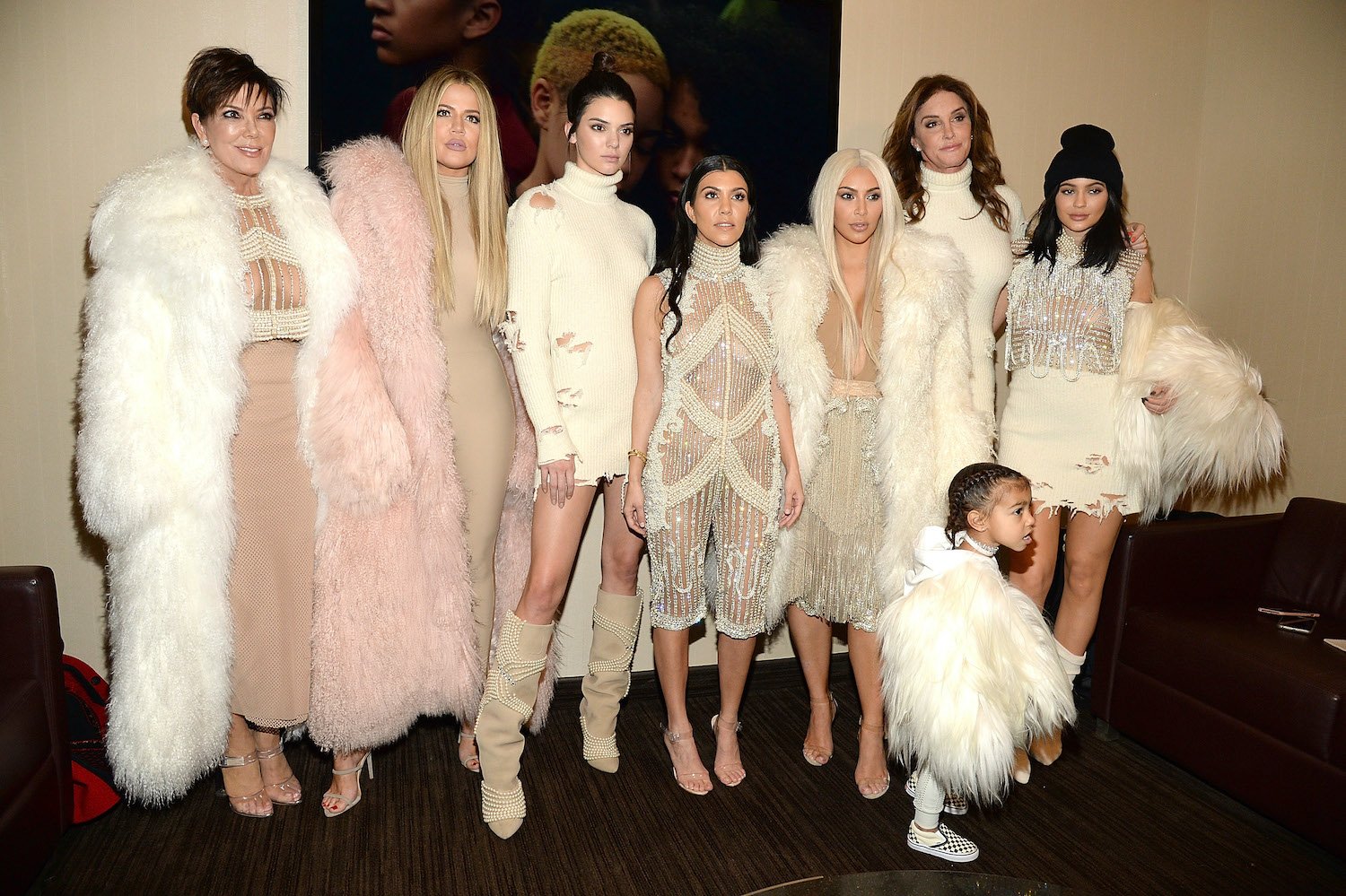 Of course, fans and critics couldn't help but notice how different the unfiltered photo looked in comparison to the ones that she typically posts on her Instagram and Twitter pages. However, the commentary about the unretouched photo was overwhelmingly positive. In fact, many people on the Internet expressed that they preferred the raw photo to an edited one that Khloé posted to her feed. They felt more women could benefit from seeing someone with as much influence as Khloé owning a more natural look.
Khloé Kardashian was uncomfortable with the natural photo circulating on the Internet
Despite the praise, Khloé and her team reached out to people to get the photo scrubbed from the Internet. In doing that, however, they created increased interest and more people began searching for the photo and giving their commentary about it. The Good American co-founder created even more talk when she hopped on Instagram live on April 7, 2021, to address the picture.
After showing off body on live, Khloé took things one step further and created an Instagram post. The post included photos and videos of her body as well as a statement. In the statement, the Keeping Up with the Kardashians star revealed that she's struggled with body image issues her entire life and that she, like everyone else, has the right to not want a photo of her to be shared. She also confessed that the constant comparison to her famous sisters has taken a toll on her.
The reality TV star issued a statement on Instagram and Twitter
"In truth, the pressure, constant ridicule and judgment my entire life to be perfect and meet other's standards of how I should look has been too much to bear," reads part of the statement. "'Khloé is the fat sister.' 'Khloé is the ugly sister.' 'Her dad must not be her real dad because she looks so different' 'The only way she could have lost that weight must have been from surgery.' Shall I continue?"
Naturally, plenty of Khloé's fans threw their support behind her. Her famous family also showed their support via kind messages. However, one of her sisters has yet to comment on Khloé's post. But which one?
All but one of Kardashian's sisters commented messages of support
"Yes!" Kendall Jenner wrote. "You beautiful, strong, HEALTHY queen ❤️." Kim Kardashian West also threw her support behind her sister. "I love you Khloé," she penned. Khloé's youngest sister also shared her love. "Love you soooo much," Kylie Jenner declared. Even Khloé's mother, Kris Jenner weighed in.
"Khloé you are the kindest most loving, most supportive, most beautiful heart I have ever known, and I adore you and am so proud of you…. you are an inspiration to all of us and I appreciate and love you each and every single day," Kris wrote. "Thank you for teaching the rest of us to be kind and to not judge…. you are one of a kind…. what a blessing you are. You are a gift."
Will the drama about the unauthorized photo continue?
At the time of this post, Kourtney Kardashian has yet to comment on her sister's post. Of course, that doesn't mean she hasn't shown her support privately or that she won't eventually comment. Only time will tell if this photo-gate gets any more dramatic than it already is.