Khloé Kardashian Praises Kim Kardashian West's Twitter Rant Accusing Taylor Swift of Lying: "My Sister AND My Lawyer."
There may be a ton of people who are against Kim Kardashian West right now, but her sister Khloé Kardashian is standing by her no matter what.
After the reality star called out Taylor Swift for reignited their past feud over that infamous 2016 phone call, the Good American founder applauded her sister for speaking out against the singer's recent accusations.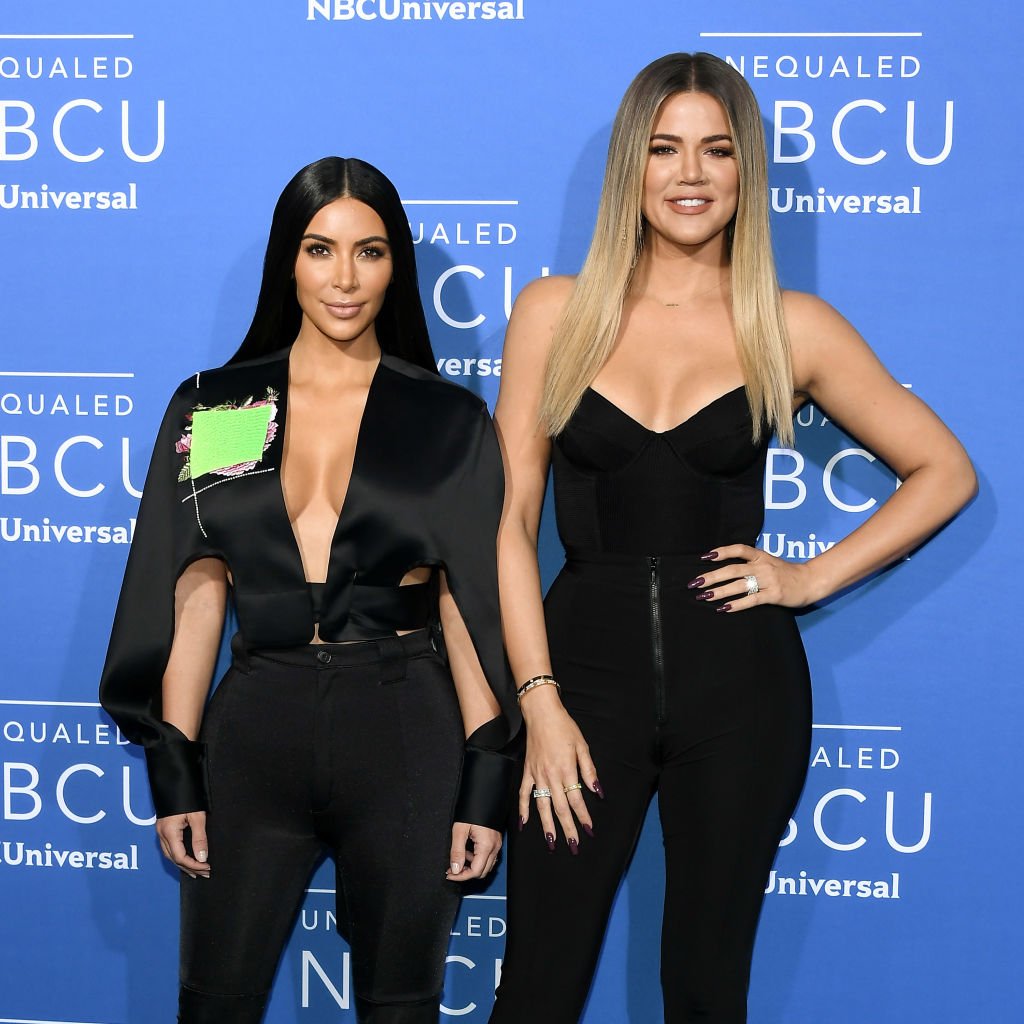 Kardashian West just slammed Swift's claims on Twitter
The infamous phone call drama between Kardashian West and Swift has gotten even more intense, and it looks like things are going to get worse before they get any better.
The celebrity's most recent drama took place on Mar. 23, after Swift wrote on her Instagram Story that the call had been "illegally recorded" and that "somebody edited and manipulated" the audio to paint her as a liar. 
A few hours later, the Keeping Up With the Kardashians star took to Twitter to slam Swift for bringing up their past drama in the middle of a crisis. She also defended herself and her husband against the singer's claims of manipulation.
She tweeted, "[email protected] has chosen to reignite an old exchange – that at this point in time feels very self-serving given the suffering millions of real victims are facing right now. I didn't feel the need to comment a few days ago, and I'm actually really embarrassed and mortified to be doing it right now, but because she continues to speak on it, I feel I'm left without a choice but to respond because she is actually lying."
She continued, "To be clear, the only issue I ever had around the situation was that Taylor lied through her publicist who stated that 'Kanye never called to ask for permission…' They clearly spoke so I let you all see that. Nobody ever denied the word 'b*tch' was used without her permission."
Kardashian ended her Twitter rant by accusing Swift of twisting the truth and painting herself as the victim in all of this.
"At the time when they spoke the song had not been fully written yet, but as everyone can see in the video, she manipulated the truth of their actual conversation in her statement when her team said she 'declined and cautioned him about releasing a song with such a strong misogynistic message," Kardashian continued. "The lie was never about the word b*tch, It was always whether there was a call or not and the tone of the conversation."
Khloé Kardashian is siding with her sister
After Kardashian West went off on Swift for her recent claims, Khloé Kardashian took to Twitter to show her support for her big sister amid this phone call drama.
"I was about to go take my a** to sleep but then I just saw my sister post a couple tweets. Kimberly you better!!!!!!!!" the Good American founder tweeted along with a series of heart emojis. "Kim is my f**king lawyer for life!!!!!! My sister AND my lawyer."
She and Kendall Jenner even liked all of Kardashian West tweets that put Swift on blast, which goes to show that blood is thicker than water when it comes to the Kardashian family.