Khloé Kardashian Reportedly 'Doesn't Care' About Haters Slamming Her Recent Photos
Khloé Kardashian shares a lot of her personal life with her social media followers and often she gets praise and compliments… but she also gets her fair share of haters weighing in with their unwanted opinions. She seems to take it in stride, as her most recent clapback illustrates and, according to one source, the reality star "doesn't care" what people think.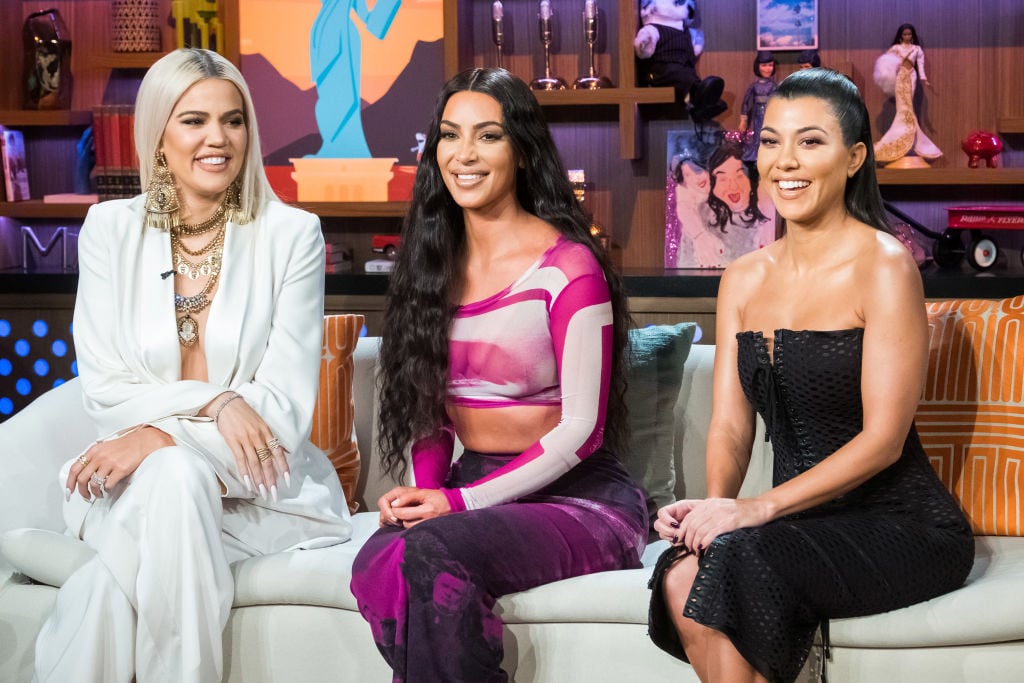 Kardashian's recent photos don't look like her
In recent weeks, Kardashian has posted photos where she looks unrecognizable from how her fans are used to seeing her.
On May 22, Kardashian posted photos of herself on Instagram with the caption "location: under bitches skiiiinnnnn." She explained in the comments, "a little switch up is needed" about her new look.
In response to her BFF Malika Haqq commenting "GO OFF," Kardashian said, "Seeing how incredible you look two months after baby I really have to step my sh*t up."
The following week she posted another series of photos and video where again fans thought she looked quite different than she has in the past.
REVEALED: Khloe Kardashian Addresses Nose Job Rumors, Admits Nose Contour 'Looks Crazy' in Photos
Some fans were confused by the look
Some of Kardashian's fans tried to sort out why she looked so different and, on Reddit, they picked apart the photos as one Redditor noted, "Can't tell if it's photoshop or surgery? I mean, she looks great but WOW… it's different."
"This ain't it. I'm hoping it's extreme photoshop and not more surgery… this is very very uncomfortable," another Reddit user commented.
Others tried to pinpoint what Kardashian had done to change her face so much. "There is no doubt, this is a beautiful photo with great hair. The thing that is unsettling is the amount of surgery that has happened here and how this in no way looks like the Khloe 5 years ago," one Redditor shared.
Many pointed to the major Photoshopping at play, as fans noted the way half of her necklace appeared to be gone. "Whoever photoshopped this went a little crazy. I zoomed in and it looks like her left front tooth is coming out of her lip," one eagle-eyed Redditor noted.
Kardashian clapped back
When she received a negative comment on her latest Instagram post, she clapped back, proving that the haters aren't going to get her down.
In response to one follower's question, "Why do you look so different in all your photos?," Kardashian answered, "From my weekly face transplant clearly."
Another troll was shot down by Kardashian after they commented, "that moment when ppl are dying but u still gotta post that selfie to get that money lol…" The Good American founder responded, "What money do I get from posting this? Check my stories lover."
She doesn't care what anyone thinks
Her clapback seemed to send the signal that Kardashian wasn't going to let anyone make her feel bad and a source confirmed that sentiment with Us Weekly. "Khloe doesn't care about the backlash she's been getting from fans saying she doesn't look like herself in her recent photos," they explained.
"She thinks she looks great," the insider noted, adding, "And actually [she] does not care what people think as long as she's happy."