Khloé Kardashian Responds to Follower Who Asks Why She 'Looks So Different' in New Instagram Selfie: 'My Weekly Face Transplant Clearly'
Khloé Kardashian is clapping back at critics who continue to have opinions about her "new look."
Just one day after fans accused her and the rest of the Kar-Jenners for breaking social distancing protocols to celebrate Scott Disick's 37th birthday, the Good American has found herself hitting back at a troll over her brand new selfie.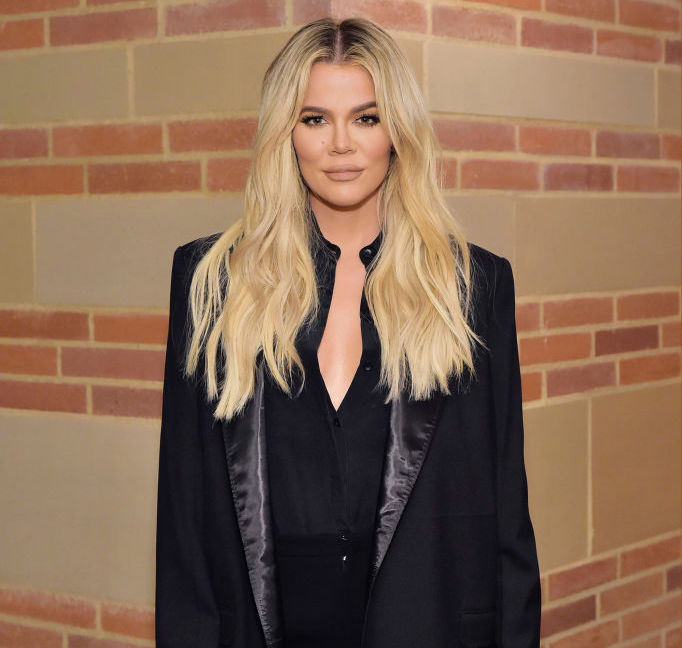 Kardashian new selfie sent her followers into a frenzy
Kardashian had the most epic response for a troll who questioned her latest Instagram post.
On May 28, the Keeping Up With the Kardashians star shared a series of sizzling selfies with the caption: "The Mondayest Thursday ever."
RELATED: Khloé Kardashian Still Under Fire For How She Treated Jordyn Woods
In the photos, Kardashian's rocking her brand new hairstyle that sent fans into a frenzy last week, and as expected, many of her followers still weren't used to her totally different look.
Within hours of the mom of one sharing the post, people across the internet were commenting on her appearance.
While the photos raked in millions of likes and sweet sentiments from Kardashian's loyal stans as well as fellow celebrities, it also sparked a ton of questions, with many followers swarming the comments section to ask: "@khloekardashian who are you and where is Khloe?… Why do you look so different in all your photos?…"
One person even penned, "Why do you look so different in all your photos?" to which the reality star sarcastically replied, "From my weekly face transplant clearly."
Fans recently accused Kardashian of "getting a new face"
The Good American founder's pouty selfie comes a week after she debuted her brand new brunette hair.
Though Kardashian stunned fans with her new transformation, trolls didn't waste time commenting on how unrecognizable she looked, with some even accusing her of getting a new face.
RELATED: Fans Are Confused by Khloé Kardashian's Face in Her New Instagram Pics
"Khloe Kardashian went and got a face transplant during quarantine. Bc who the eff is this?!," a critic tweeted.
"Someone said Khloe Kardashian copied Malika face and I can't unsee it," someone else wrote, referring to the reality star's best friend, Malika Haqq.
Though many accused Kardashian of undergoing cosmetic procedures, others were convinced that her new look all came down to heavy editing.
Eagle-eyed fans pointed out that the youngest Kardashian sister's butterfly necklace appeared to be missing half of its chain, suggesting that the photo was proof of a photoshop fail.
"First of all khloe kardashian gave herself an entire new face. She took touching up to an entire new level. Second of all, she forgot to photoshop her necklace chain too. Girlie you ain't foolin anybody," another Twitter user penned.
Although she didn't respond to those critics who weren't into her new look, Kardashian remained active on social media, posting up promotional videos for Kim Kardashian West's SKIMS Cozy line, clips of herself working out, as well as a birthday message to her "brother" Scott Disick.
But as recently saw, the reality star didn't hold her tongue for too long as she proved that she's not here for any negativity about her appearance.