Khloé Kardashian Responds to Questions About Her Changing Appearance
Fans are used to Khloé Kardashian having a certain look, but the Good American has decided to switch things up. She recently went from being blonde to brunette, ditching her signature 'do in favor of a darker look.
She debuted the new hairstyle in late May and was nearly unrecognizable to many fans. As talks about her transformation continue, Kardashian went on Twitter and shed some light on what prompted her to make the change.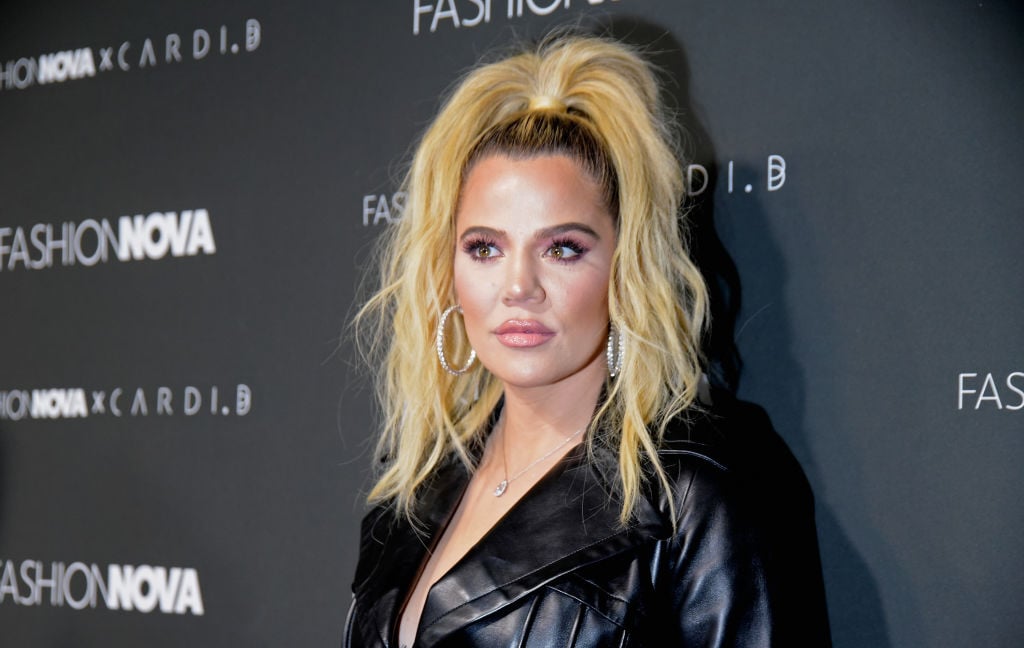 Khloé Kardashian's comments about her new look
Kardashian went on Twitter on June 25 and reacted to a poll asking fans which hair color they liked more on her. She wrote, "My heart is with blonde. But sometimes a girl just needs to change. I'll always go back to blonde I just think I need a little something different right now."
Kardashian also admitted that being in quarantine made it hard to keep up with bleaching, explaining, "I just couldn't keep up with it. I said f*ck it. I'm just gonna go dark."
She showed off her new hair color for the first time in an Instagram photo posted on May 22. The post scored over 5 million likes, with everyone from her family friend Stephanie Shepherd to Tristan Thompson gushing over the photo.
RELATED: Tristan Thompson Candidly Reacts to Khloé Kardashian's New Look
Khloé Kardashian's photo debuting her new look also prompted plastic surgery rumors
After sharing the photo above, fans started wondering if Kardashian had changed more than just her hair color. Some said that certain facial features, such as her face shape, were different while others commented on her visibly darker skin complexion.
The latter led to many accusing her of blackfishing — a term used to describe a person who presents themselves as black by using makeup, hairstyles, and other tools.
One person wrote, "I have a question for an article… why do all of the Kardashians go to great lengths to try to look African American? And why do they only date/marry/and get knocked up by African Americans? Is there a strange cult that you're in that disallows you from being with your own race? Is there a deep-seeded anger that you were born with white skin? I don't think anyone has ever seen an entire white family bend over backwards to make themselves another color."
Another mused, "Queen of trying to be both Black and stealing Black culture while being White and benefiting from Whiteness ayyy."
RELATED: Did Khloe Kardashian Have Plastic Surgery?
Kardashian did not appear to address any of the criticism at the time. But when a fan later asked why she looked so different, she joked that she had gotten a face transfer.
Khloé Kardashian's hair over the years
Kardashian is a natural dirty blonde. But she started dyeing her hair darker amid her rise to fame so she could blend in with her sisters, Kim Kardashian West and Kourtney Kardashian. She said in a 2016 interview with NewBeauty Magazine that she only decided to go back to her lighter roots after undergoing a body transformation a year earlier.
"It was more out of laziness but I liked it and stuck with the ombré theme," she explained. "When I started losing weight and started feeling better about myself, I was more willing to try different things, and I was ready to make a change and stand out more."