Khloé Kardashian Revealed the Real Reason She's Not Moving to Boston
Khloé Kardashian confirmed that she won't be moving to Boston after Tristan Thompson signed to play with the Boston Celtics. She's got a very good reason for staying where she is, explaining that it has everything to do with their daughter True.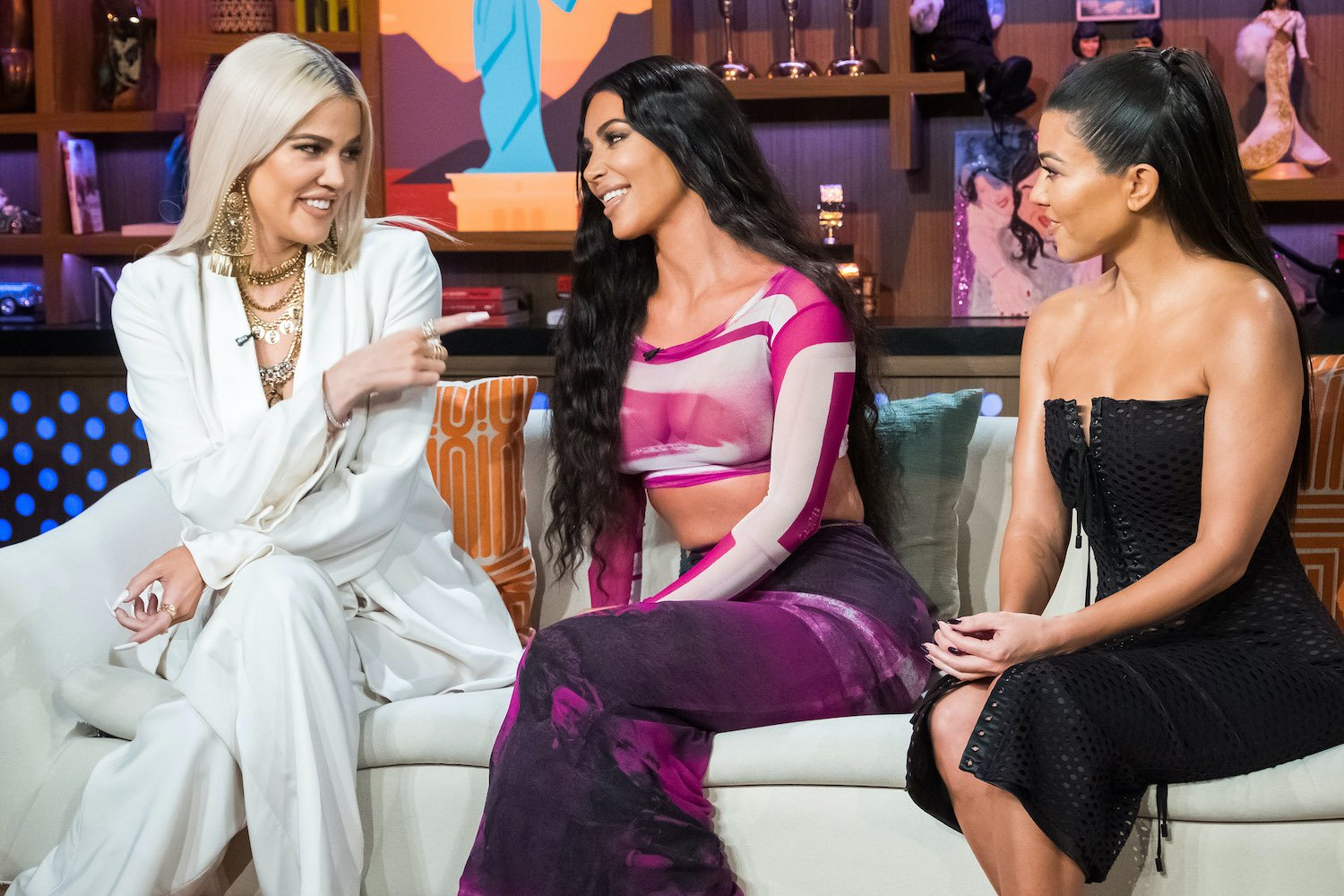 Khloé Kardashian shared why she won't move to Boston
During the Feb. 9 episode of The Kelly Clarkson Show, the host asked the Good American co-founder if she could clear up the rumors that she would be moving to Boston. Kardashian explained why she's not moving, with her focus on True being a priority right now.
"I do love Boston, I don't have any issue with Boston. But, you know with COVID and everything, I just don't want to uproot my daughter more than with the changes that's happened so far this year," she explained.
Clarkson brought up how Kardashian's family all are in the same area, so that's another thing to consider. "We're all in LA and we live so close to each other and with her not being able to have her classes, she's with her cousins every single day and I can't take that away from her," she added. "It's nothing against Boston. It's just for the best of my daughter."
RELATED: Khloé Kardashian Calls Tristan Thompson a 'Great Person' as They Navigate Co-Parenting Daughter True
Kardashian shared how she and Tristan Thompson tackle co-parenting
Clarkson also asked Kardashian about how she and Thompson are handling co-parenting and the reality star pointed to her own childhood experience.
"My parents were the most perfect example and I was really blessed and fortunate to have that as my example and to see that," Kardashian noted. "And even with my stepdad, the integration of all of that and how my dad and my stepdad dealt with one another was really just such a beautiful thing to witness. They played golf once a week and I'm sure that wasn't easy for my dad but he did it for us. And so having that really selfless example was awesome for us."
Kardashian continued, "I think with all of us, whether it be Kourtney and Scott or Tristan and myself, I try to mirror that and always keep it about the kids."
"But with Tristan, it's a trust thing. Tristan is so great and really trusts me as a mom and knows I'm always going to do the right thing for True," she added. "So he really doesn't tell me 'no' a lot of the times and I'm grateful for that because I think as moms we just sort of feel like we have the right to, we know what we're doing with our kids."
Will Khloé Kardashian and Tristan Thompson have another baby?
In a preview clip for Keeping Up With the Kardashians, Thompson and Kardashian chat about having another baby.
"Kim, every time I post a video of True, she DMs me and she's like, 'She can't play by herself her whole life,'" Kardashian tells Thompson in the clip, adding that she "never ever imagined having an only child."
During quarantine, she found things especially challenging. "Being in quarantine with [True], I felt bad. She had no friends, she had nobody, because they were isolated from each other," Kardashian explained. "True is getting older. I just feel like it's now time to have another kid."
Thompson appeared to be on board, telling her, "Yup, that's what I like to hear … I'm all for it."