Khloé Kardashian Revealed How Tristan Thompson Earned Her Trust
During the Keeping Up With the Kardashians: The Final Curtain reunion special, Khloé Kardashian revealed whether she trusts Tristan Thompson after he cheated on her. Kardashian has clearly put the drama behind her and explained the ways Thompson has earned her trust again.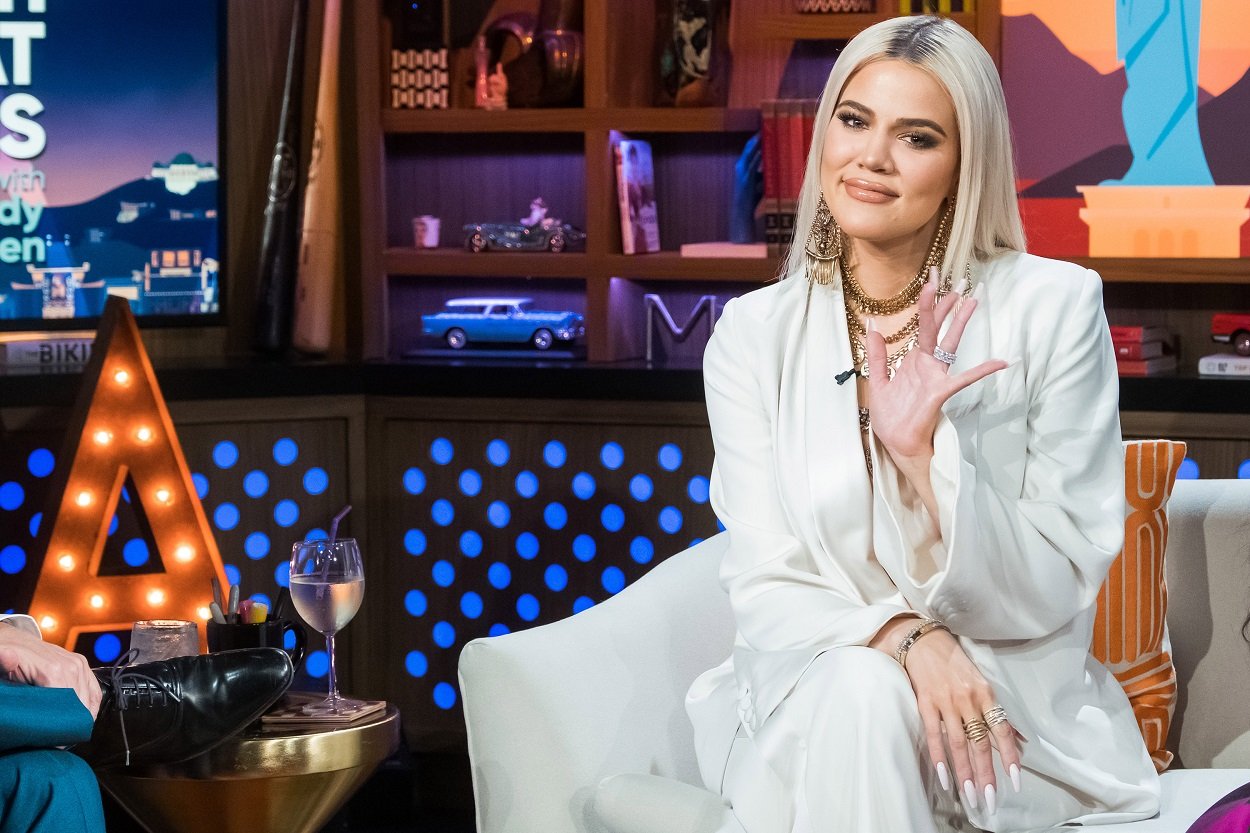 Khloé Kardashian put her feelings aside for their daughter True
Given Thompson's cheating scandals, it would be understandable that Kardashian might have had a challenging time forgiving and trusting Thompson again. Keeping Up With the Kardashians: The Final Curtain reunion host Andy Cohen dug into the matter and questioned Kardashian about how they moved on with their relationship after his infidelity.
Cohen wondered how Kardashian was able to have Thompson by her side when she gave birth to their daughter True, considering that he had cheated on her during the pregnancy.
Kardashian said she had to put her feelings aside and consider their daughter. "I knew, OK, my daughter is gonna want to see her birth video one day, I would hope," she shared. "I wanted to think about True in that moment and say, 'This is not about me. We're gonna handle this on our own, later. This should not ever affect my child.' And I wanted to have these memories to have these moments for her."
Khloé Kardashian said she and Tristan Thompson 'became genuine great friends'
Kardashian reconciled with Thompson but he was unfaithful again, cheating with Kylie Jenner's BFF at the time, Jordyn Woods. The Good American co-founder didn't reconcile with Thompson immediately but he was still in her life as they co-parented True together.
Throughout the coronavirus (COVID-19) pandemic, Kardashian and Thompson healed their fractured relationship.
"And then, I don't know, we just really, really became genuine great friends with one another," Kardashian noted. "It just was this natural progression. I'm not saying that's what I would encourage other people to do, it's just what naturally happened with him and I."
Kardashian explained why she trusts Tristan Thompson now
Kardashian said she and Thompson rebuilt their relationship and Cohen wondered if she could trust him now, given his past infidelity.
Kardashian revealed that she does trust him, in part because of "how hard he fought" to be in her life again.
"I mean, I definitely trust him as a friend and all those things… What I need to find out, everything comes my way," she explained. "I just need to trust and focus on today and go day by day. I can't worry too much about everything else."
Kardashian continued, "I know the growth and the work that he's done. I know all the help that he's got and the constant efforts that he makes every single day and how hard he fought to get back with me currently."
"I don't understand why someone would go through all that if they weren't really serious," she added.