Khloé Kardashian Reveals 1 Everyday Thing She Does Not Do Around Daughter True
Khloé Kardashian has been a mother to daughter True Thompson since 2018. Like many parents out there, Kardashian tries to be a good influence on her child. In her case, as she shared recently, that means not doing this one everyday thing around True.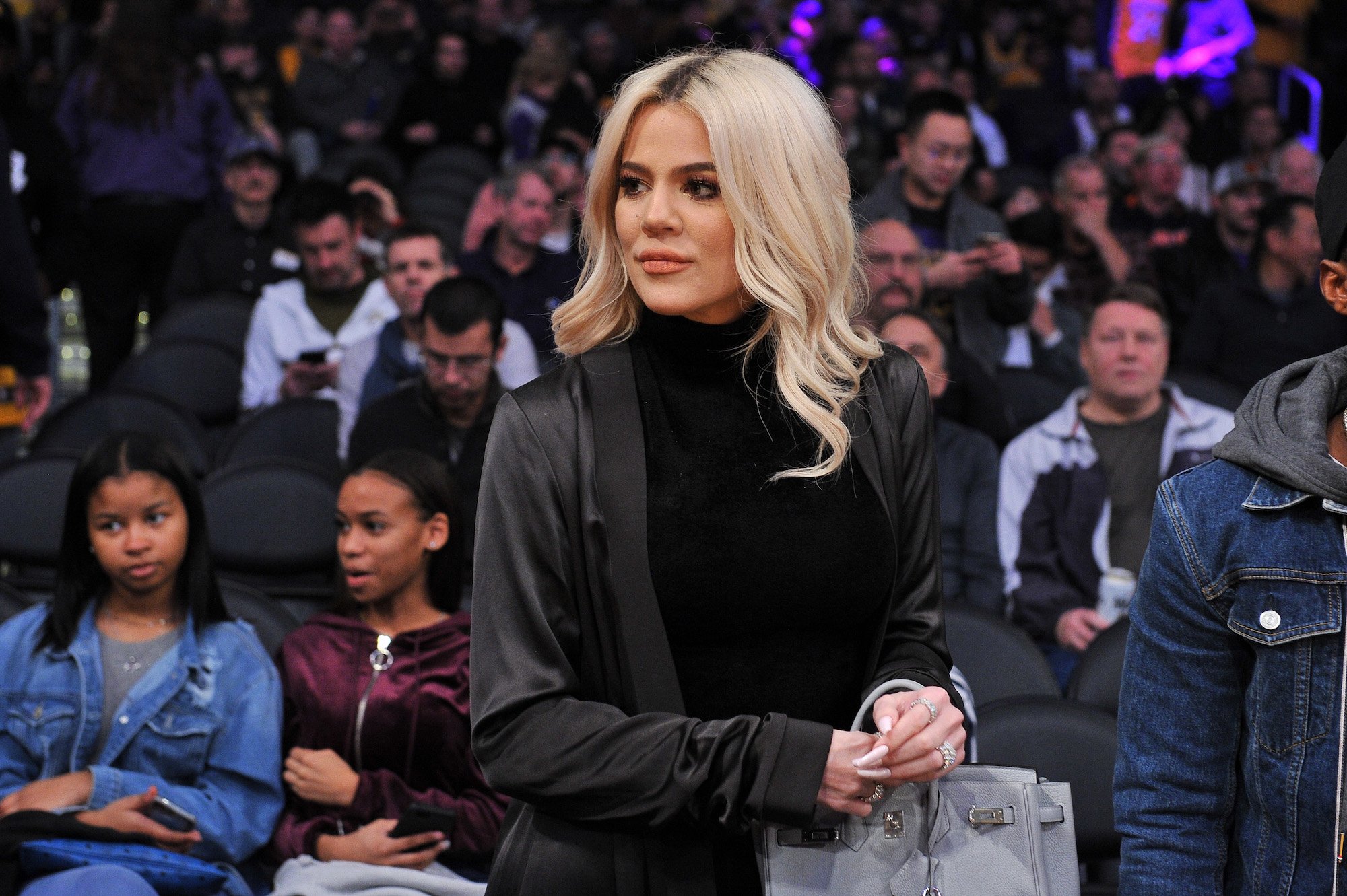 What is Khloé Kardashian like as a parent?
Kardashian conceived True when she was dating her on-and-off boyfriend Tristan Thompson. The couple has since broken up and is co-parenting their daughter together.
According to Moms, Kardashian is a hands-on mother. Despite having a busy life as a TV star and businessperson, Kardashian often prioritizes spending time with True.
Additionally, Kardashian revealed on the podcast Role Model that she wants her daughter to be aware of her biracial heritage. Kardashian said she would continue educating herself and True of what the "real world" can be like for people of color.
Khloé Kardashian does not do 1 everyday thing around True
RELATED: Did Khloé Kardashian's Arrest Really Happen on 'Keeping up With the Kardashians'?
While Kardashian is a social media influencer who often uses her phone, she shared that she tries to not be on her phone a lot when True is around.
"With True, I definitely try to not be on my phone as much," she told Role Model. "You know, kids, they mimic what they see, and it's so easy nowadays for everyone to be on their phone and I get it—I'm not judging. But for me, when I'm with True, I try to be really present… I don't want her thinking I'm always on this device when I'm with her."
She added, "I think just teaching [kids] by example is really important."
Khloé Kardashian wants to expand her family
RELATED: 'KUWTK' Fans Say Kourtney and Khloé Kardashian's Close Relationship Took a 'Sharp' Turn for the Worse
Kardashian has talked a lot about how much she enjoys being a mom. This past year, she has opened up about wanting to expand her family.
"My plan was to have kids closer in age," Kardashian said on The Ellen's Show segment "Lady Parts" earlier this year. "I have so many brothers and sisters. I think it's such a blessing—especially during these times—to have a family member or people that you can play with and rely on and just have a buddy through life."
Kardashian shared that she initially went through IVF to conceive. However, when that proved to be rather difficult, she turned to surrogacy—something her sister Kim Kardashian also utilized for two of her kids.
"It's a very tedious, hard process," Kardashian said on the recent Keeping Up With the Kardashians reunion last month. "It was interesting because Kim went through the journey, and I swear it felt like she said, 'I want to get pregnant,' and two weeks later she found a surrogate."
She also explained, "It's a lot to do with COVID. I did have one and then it fell through. There's so many tests they have to do and all these things. So I'm still on that journey. I thought it would be a much easier process, and it's not. It's challenging for me."
However, now that Kardashian and Thompson are broken up, it's not clear where she is in her family planning process.