Khloé Kardashian Reveals 1 Sweet Thing Her Daughter True Calls Cousin Psalm West
Khloé Kardashian's daughter, True Thompson, was born in 2018. True is now 3 years old and is showing more sides to herself. Kardashian recently talked about True's close relationship with her cousins and even revealed something sweet she calls Kim Kardashian's youngest son, Psalm West.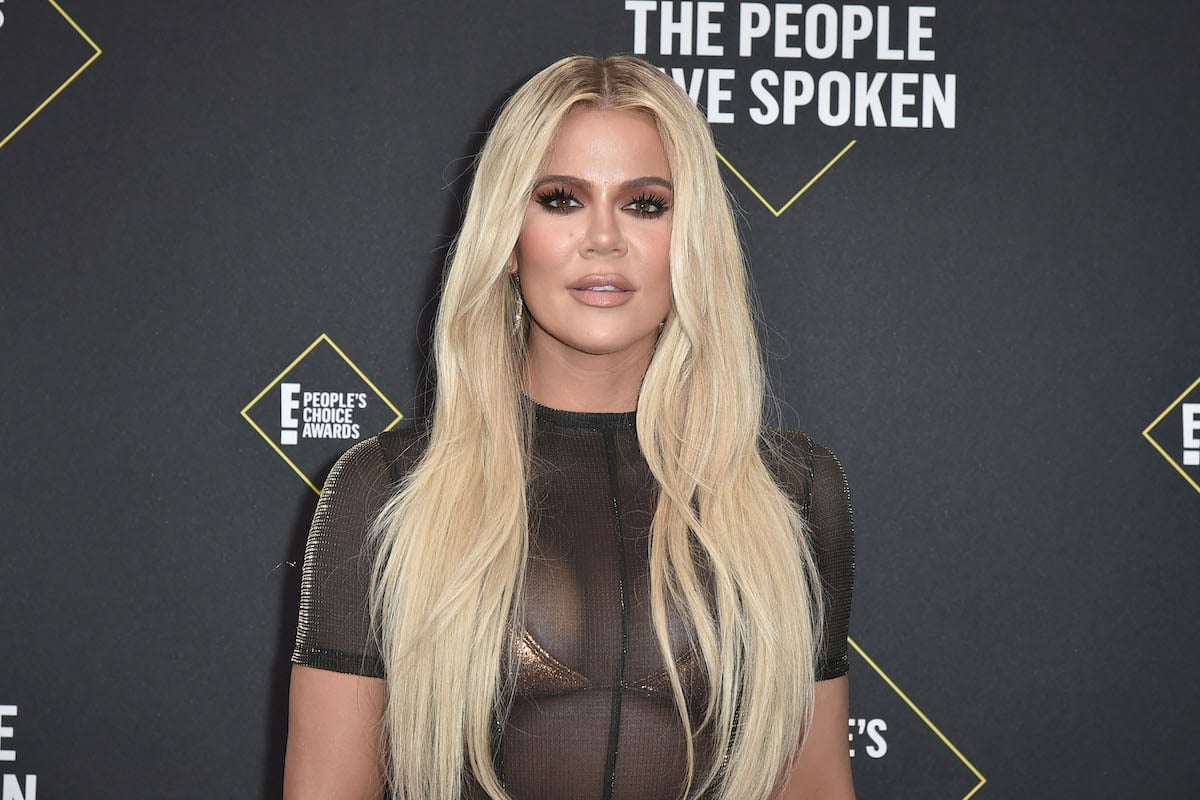 How many cousins does True Thompson have on the Kardashian-Jenner side? 
True is Kardashian's only child. She currently has nine cousins from her mom's siblings.
Kourtney Kardashian has three children with her ex-boyfriend Scott Disick: Mason (born 2009), Penelope (born 2012), and Reign (born 2014).
Kim has four children with her ex-husband Kanye West: North (born 2013), Saint (born 2015), Chicago (born 2018), and Psalm (born 2019).
Rob Kardashian has one daughter named Dream (born 2016) with his ex-fiancée Blac Chyna.
Finally, Kylie Jenner's child is Stormi (born 2018), whose father is her on-and-off boyfriend Travis Scott. Jenner is currently pregnant with the couple's second child, so the Kardashian-Jenners will soon welcome another baby into their clan.
Khloé Kardashian reveals what True calls Psalm
The Kardashian-Jenners are extremely tight-knit. Many of the family members live close to each other in Calabasas, California. As such, True hangs out a lot with her cousins to the point where she feels they are her siblings.
"It's amazing. I just pray it never stops," Kardashian told E! News. "They all think they're like, weirdly brother and sisters."
Kardashian even added, "I think like True thinks, we call Psalm 'baby Psalm,' so she's always like, 'my brother!' And I just don't correct her because I think it's so cute."
Khloé Kardashian tries to not compare True to other kids
True has two cousins who are the same age as her—Chicago and Stormi. The three of them often hang out together, and Kardashian understands the desire to compare them. However, she has said that she tries her best not to compare anyone.
"We're in this potty-training process and I'm still trying to figure that out," she said in July 2020 on The Travis Stork Show. "You have to remember that there's no right or wrong timeline for kids. Everyone does things in their own way. True has two cousins that are only three months — they're all three months apart. And so sometimes I see some of them and I'm like, 'But Chicago did this,' or 'Stormi did that.' I'm like, 'I can't do that!'"
She added, "We're all different kids and different ages and we just learn differently. So I think just also understanding that, too… I have to remind myself of that."
Fortunately, True is also not interested in competing with anyone at this age. Kardashian told E! News, "She's very sweet and she's a very empathetic girl, she doesn't like if other people cry. She's just very sensitive to those things. She's three, so I don't know when competitive things happen."
Hopefully, True will be able to maintain close ties with her cousins as she grows up.