Khloe Kardashian Reveals Meaning Behind True's Name and How She Got Her Unique Nickname
Khloe Kardashian's daughter True's name has a special meaning and the reality star recently shared the touching story in a Vogue makeup tutorial video. True made some special appearances during the video so it was the perfect opportunity to talk about why she chose the name — and the origins of her fun nickname.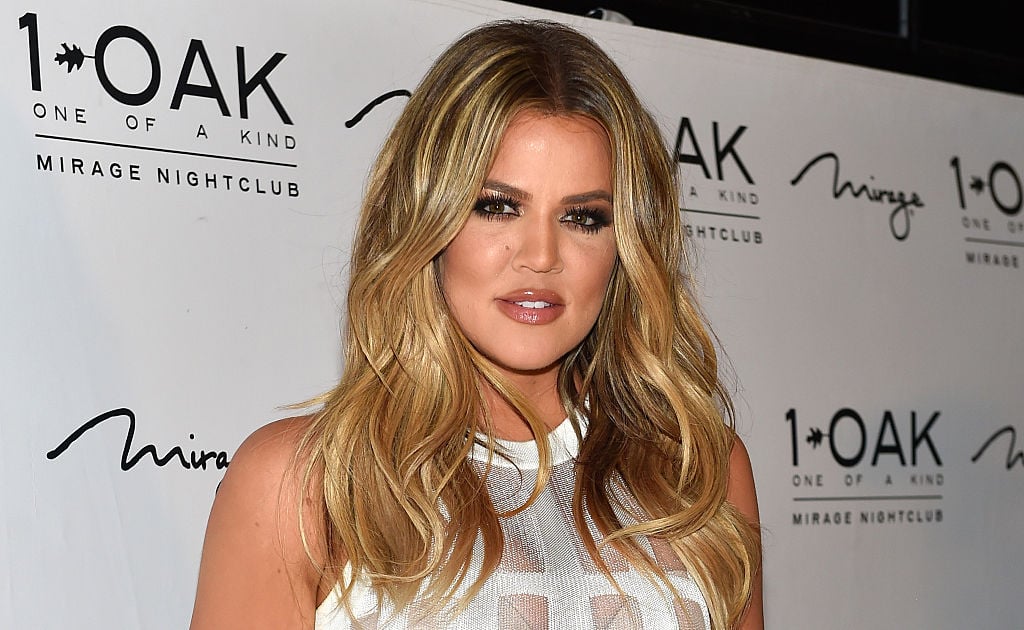 Kardashian's tutorial was about more than makeup
Fans who watched Kardashian's makeup tutorial got a whole lot more out of it than just product recommendations and techniques. The video gave people a sneak peek look into Kardashian's life, beginning with the fresh-faced mom greeting everyone while holding daughter True.
True basically stole the show with her cute cheeks, then she gave a smile and a wave and basically melted everyone's hearts. New mom Kardashian beamed at her adorably sweet little girl as she shared what she'd be showing fans in the video.
She told True she would put her down so she could do the video, giving her some smooches before little True blew a kiss, smiled her big grin, and Kardashian got down to the business at hand.
At one point, True toddled into the room and was off and running again — she could be heard outside the room and Kardashian explained how she accomplishes her beauty routine with a busy baby.
As any mom can attest, it's not easy. Kardashian explained: "Since becoming a mom, I literally — this is what I do, I literally locked my front door, my bedroom door, so she can't get out, so she's kinda trapped. And normally, I allow her to have free reign 'cause I have baby gates, 'cause then I chase after her. So if I'm doing this and I kinda hear she's silent for too long or, I don't know, I don't hear her for too long, of course, so you run after her. So I had to learn how to do makeup really quickly and not do too many wet things, 'cause then once it's wet and I have to run after her, it's gonna set really weird and then I'm gonna look super blotchy."
The meaning behind True Thompson's name
Kardashian chose a unique name for her daughter True and it turns out there's a lot of meaning behind it as well, inspired by her great-grandfather, whose name was True, and her grandfather, whose middle name was True.
Kardashian explained, "She is the star of my life… At dinner one night, when I was looking for baby names, MJ, my grandmother, said, 'You should name the baby True.' I was like, 'Oh my gosh, I actually love that name.' I love that there's family history, there's a story behind it."
Where True's nicknames come from
True made another appearance in the video, as Kardashian explained, "Truezel has to go take her nap now," calling her her "makeup assistant" as she fiddled with pink Q-tips.
Truezeldorf is one of the Kylie collab Koko Palette shade names and she explained that it's True's nickname, noting that "Scott [Disick] actually gave her the nickname. Scott is pretty much where everyone gets their nicknames from."