Khloé Kardashian Reveals the Physical Feature People Think Is Fake, Claims She Got It From Kris Jenner
Khloé Kardashian has always been criticized for her looks and whether they are natural. Now, she is revealing her favorite trait that she inherited from her mother.
The Kardashians are known for their reality show and their curvy bodies. Throughout the years, the sisters have been critiqued and criticized over whether they have had plastic surgery or not. Over the years, some of the Kardashians have admitted to having work like lip fillers done, but others continue to claim that their looks are natural. Now, Khloé Kardashian has opened up about one of her favorite facial features that she credits to her mom, Kris Jenner.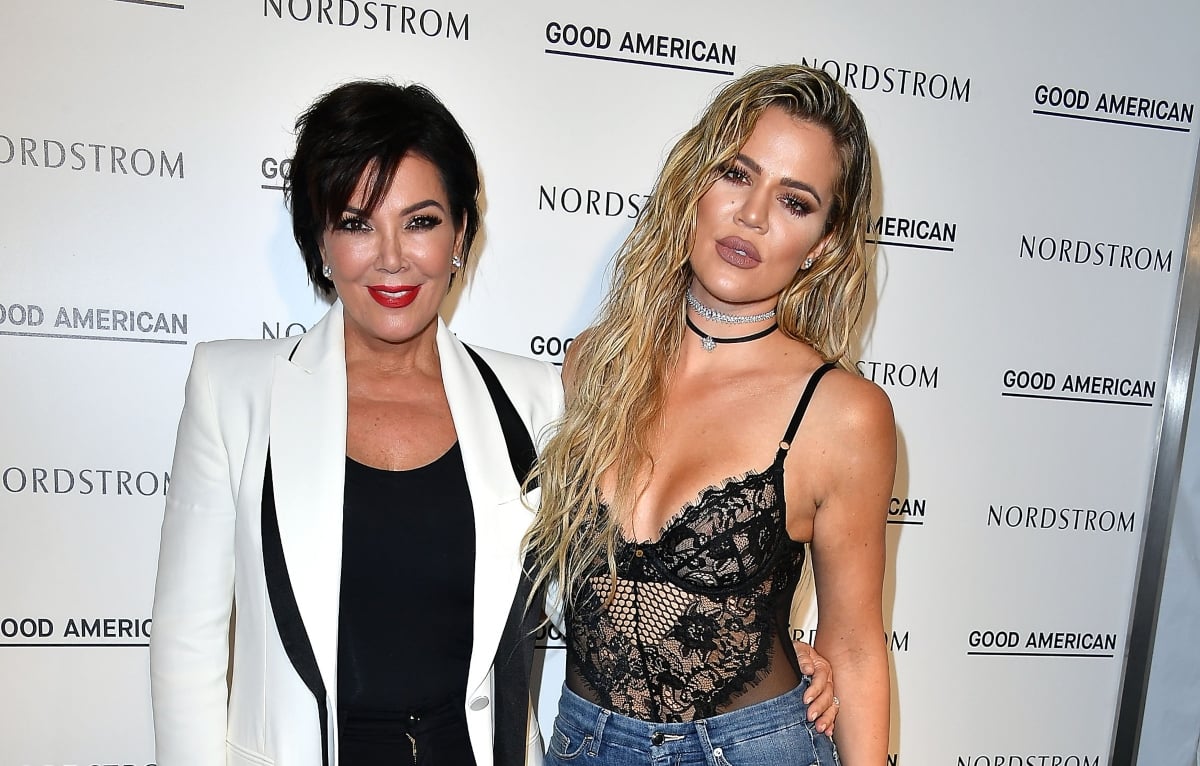 What looks did Khloé Kardashian get from her mom?
While the rest of the Kardashian/Jenner clan pretty much look like copy and paste versions of one another at different ages, Kardashian has always looked a bit different. As a child, she had light, curly hair, whereas her siblings have always had signature brown locks. But there is one thing that the Revenge Body host believes she definitely inherited from her mother and that's her cheeks.
"It's so funny. The older I get, the more everyone tells me I look more like my mom. I didn't realize how much she and I have the exact same cheeks — I have really big cheeks!" Kardashian told People. "When we smile, we kind of have these big balls."
When she was younger, her cheeks used to make her embarrassed but now, Kardashian loves them.
"My whole life everyone made fun of me for having these chubby cheeks," she said. "The older you get, you kind of slender out."
Kardashian's cheeks have become such a noteworthy part of her appearance that people have wondered if she paid for them.
"Everyone's like, 'Are your cheeks real? People pay for those cheeks.' I've always been told that as a kid. I was like, 'Why would people pay for these big cheeks?' But now I love them," she continued.
Now that Kardashian gets compared to her mom a lot, she takes it as a compliment.
"My mom has such a beautiful face and I'm like, 'Oh my gosh.' I love when my mom and I smile," she said. "I see so many photos even on my Instagram that we look the same.
"I don't know what else to call them, but [it's] kind of like these balls on our cheeks when we smile," she continued. "I think it's so cute. I love it."
Criticism about Khloe's looks
Lately, fans and celebrities have been criticizing Kardashian for her appearance. Wendy Williams famously talked about the Good American co-founder on her show, The Wendy Williams Show, claiming that the reality star had had too much work done for a 36-year-old,
Kardashian recently clapped back at haters by sharing quotes on her Instagram Story.
"Remember, you will never be criticized by someone who is doing more than you," she wrote, according to The Daily Mail. "You will only be criticized by someone who is doing less than you."
People also recently called Kardashian out for a Good American campaign that made her fingers look long.
"HA I'm cracking up! 4a few of those GA photos, we shot on a camera lens that creates a stretching effect," Kardashian wrote in response to fans. "The closer the object is to camera they will get elongated. So in some of my photos my feet/fingers look incredibly long. Not to worry! I still have normal size hands/fingers."