Khloé Kardashian Reveals What She Really Thinks About All the Haters Who Criticize Her Looks
Khloe Kardashian might have let the haters get to her in the past, but she has a new outlook on dealing with trolls.
Khloé Kardashian has received her fair share of haters who are vocal about her, from mom shaming to criticizing the way her face looks different in every Instagram post. Turns out, it used to bother her, but she has found a way to rise above the hate — while still having a bit of fun with the trolls from time to time.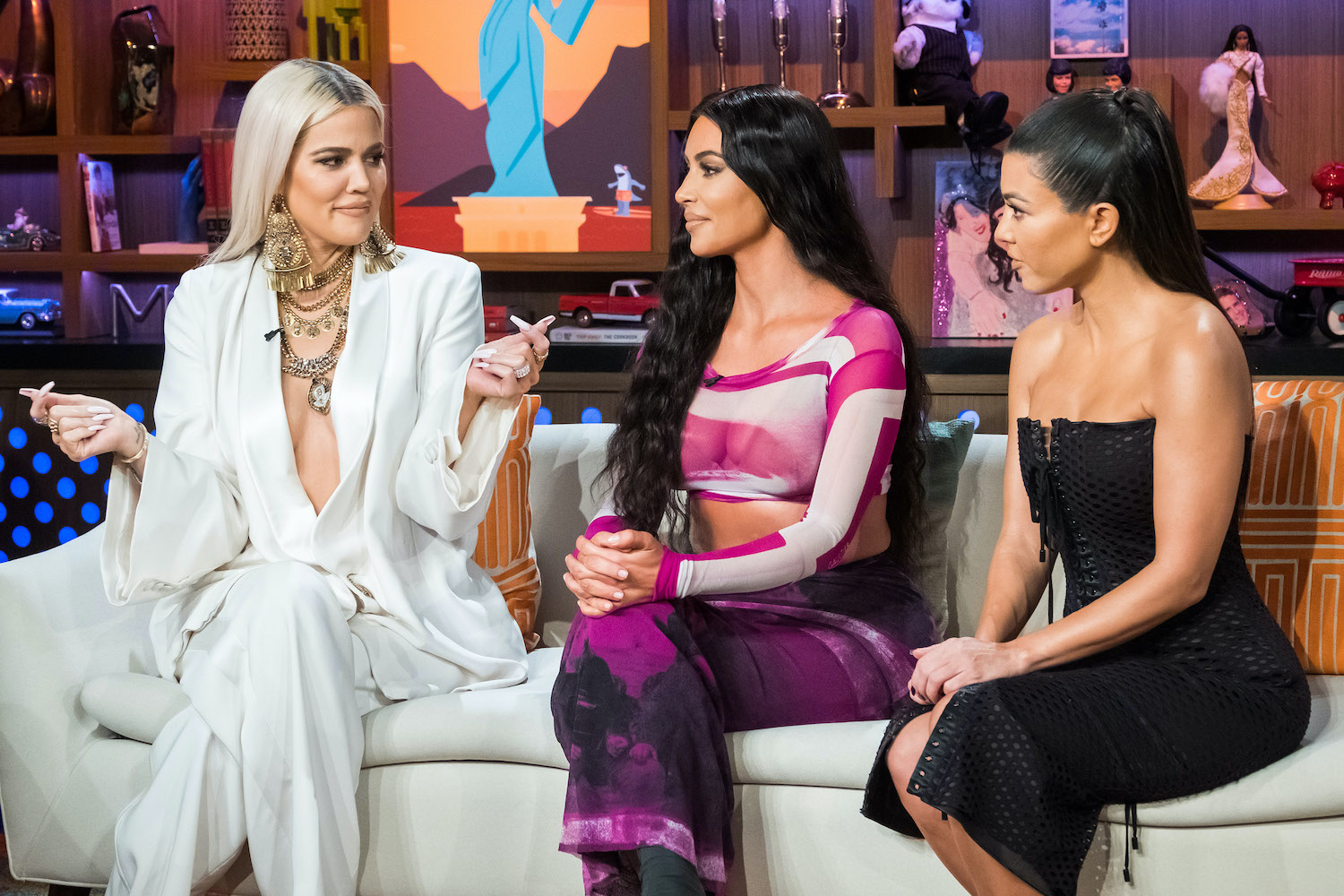 What Khloé Kardashian really thinks about the trolls that come after her
In an October 2020 interview with Elle.com, Kardashian shared how she doesn't really pay much attention to her haters anymore.
"At first, [mean comments] would definitely bug me, and I'm like, what in the world?" she explained. "I would never take my time to shame someone or be negative. I only comment nice and positive things."
She continued, "At first, I would let stuff like that affect me. And now I really don't care. Maybe if I'm having a bad day. But typically, I would say 90 percent of the time, it doesn't affect me."
Khloé Kardashian claps back from time to time
While she mostly just ignores what people have to say about her, Kardashian said she can't resist clapping back from time to time.
"Sometimes I have to f*ck with people a little bit," she admitted. "I try not to! I try to behave, but sometimes they're just asking for it."
When Kardashian posted one photo on Instagram and people started commenting about how different she looked, she had a clever comeback.
"Why do you look so different in all your photos?," one fan asked. Kardashian fired back with her own comment, joking, "From my weekly face transplant clearly."
Another one of her followers commented, "that moment when ppl are dying but u still gotta post that selfie to get that money lol…" Kardashian responded, "What money do I get from posting this? Check my stories lover."
When another fan commented, "Forehead looks bigger now lol," Kardashian admitted she was confused. "I have no idea what that means," she wrote at the time.
In talking with pal Simon Huck recently on his Emergency Contact podcast, Kardashian also made a humorous remark that referenced the way people can't stop talking about the way she looks. "I was Nicole Richie's assistant, and you were Jonathan Cheban's assistant and we met five faces ago," Kardashian joked. 
Kardashian explained how her makeup can make her face look different
During a 2019 makeup tutorial for Vogue's Beauty Secrets YouTube series, Kardashian discussed her makeup routine and showed how the contouring technique can change a person's appearance.
"One of my favorite things is nose contour," Kardashian explained in the video. "But this does stress me out a little bit. In person and how cameras reflect and light, everything looks different, so sometimes I will contour my nose and in real life I think I look so good and then in some photos I look crazy!"