Khloe Kardashian Reveals Why She Was Excluded From Her Sisters' Armenia Trip
Khloe Kardashian was noticeably missing from her sisters' trip to Armenia with their tots. Find out why Khloe and her daughter, True, weren't there.
The Kardashian siblings are very proud of their Armenian heritage. Each one of the siblings has visited the country on several different occasions and have even talked about their Armenian heritage on the show: Keeping Up With The Kardashians.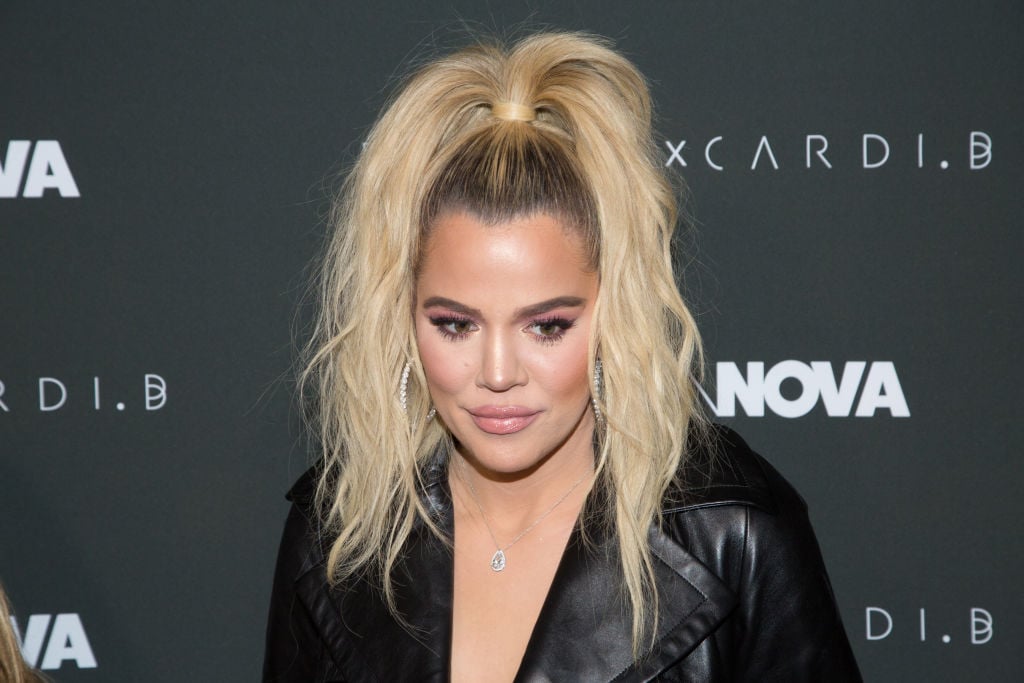 Recently, the Kardashian sisters decided to take another trip to Armenia in order to get their children baptized in a traditional Armenian church. However, many were quick to notice that only Kourtney Kardashian and Kim Kardashian took their children on the trip.
So, where were Khloé Kardashian and her young daughter True? Why did Khloé decide to not have her daughter baptized with her cousins in the homeland of their ancestors? Here is what we know about why Khloé was visibly absent from her family's recent Armenian trip.
Who went on the Kardashians' family trip to Armenia?
On October 6 of this year, Kourtney and her three children — Penelope, Mason, and Reign — traveled to Armenia to get baptized in one of the oldest cathedrals in the world. Kim and all four of her children went on the trip, but unfortunately, Kanye West was unable to make it to Armenia with his family.
According to US Weekly, the family visited the Etchmiadzin Cathedral located in Vagharshapat, Armenia to have Kim and Kanye's youngest children baptized. 
Kim's youngest son, Psalm, who is just 5 months old, was one of the participants in the baptism. Kim and Kanye's other children — Saint, who is 3 years old, and Chicago, who is 21 months old — were also baptized. Even Kourtney and Kim got baptized that day as well.
North West was not baptized that day as she already had her baptism in Armenia back in 2015. However, she was in attendance to watch her brothers and sister get baptized.
Kim and Kourtney both shared several pictures of the special day on their Instagram accounts and from the looks of it, every family member that was in attendance went to great lengths to dress the part. All of the children wore white and cream-colored clothing, while Kourtney, Kim, and the girls in the family wore an elegant off-white cloth on their heads.
Why did Khloé Kardashian not attend the Armenian trip with her family?
 While Kourtney and Kim were sharing photos of that memorable day on Instagram, many fans were quick to point out that Khloé and her daughter were not on the trip. Many people had speculated why the youngest Kardashian sister decided not to go. But on a recent episode of The Real, Khloé had set the record straight and let the public know the real reason why she was not in attendance.
When Khloé was asked if she ever plans to do anything special for True's baptism, Khloé replied: "I want to. I just felt like she was just too young to take her this time… But I definitely want to baptize her, I just don't know when, and I want it to just be the right time and the right place."
When does Khloé Kardashian plan to have True baptized?
Khloé did not elaborate on when she thought the right time and the right place to have True baptized would be. But considering that she is so open about her religious beliefs and her Armenian heritage, many people believe that she will also be taking True to Armenia to get baptized in the future.
However, we suspect that True's father, Tristan Thompson, would want to be in attendance for the baptism. And given that Khloé and Thompson still have such a rocky relationship after it was revealed that he had been cheating on Khloé, we imagine that it may be a while before Khloé and Thompson are ready to travel to a whole other country together.