Khloé Kardashian Said Her Marriage To Lamar Odom Was Her 'Most Intense Relationship'
Khloé Kardashian's dating life has been public fodder since the late 2000s. The Keeping Up With the Kardashians star's relationship history includes NBA stars Rashad McCants, James Harden, and Tristan Thompson. However, fans of Kardashian's remember her marriage to Lamar Odom, which began in September 2009. Kardashian spoke about her and Odom's relationship in 2016.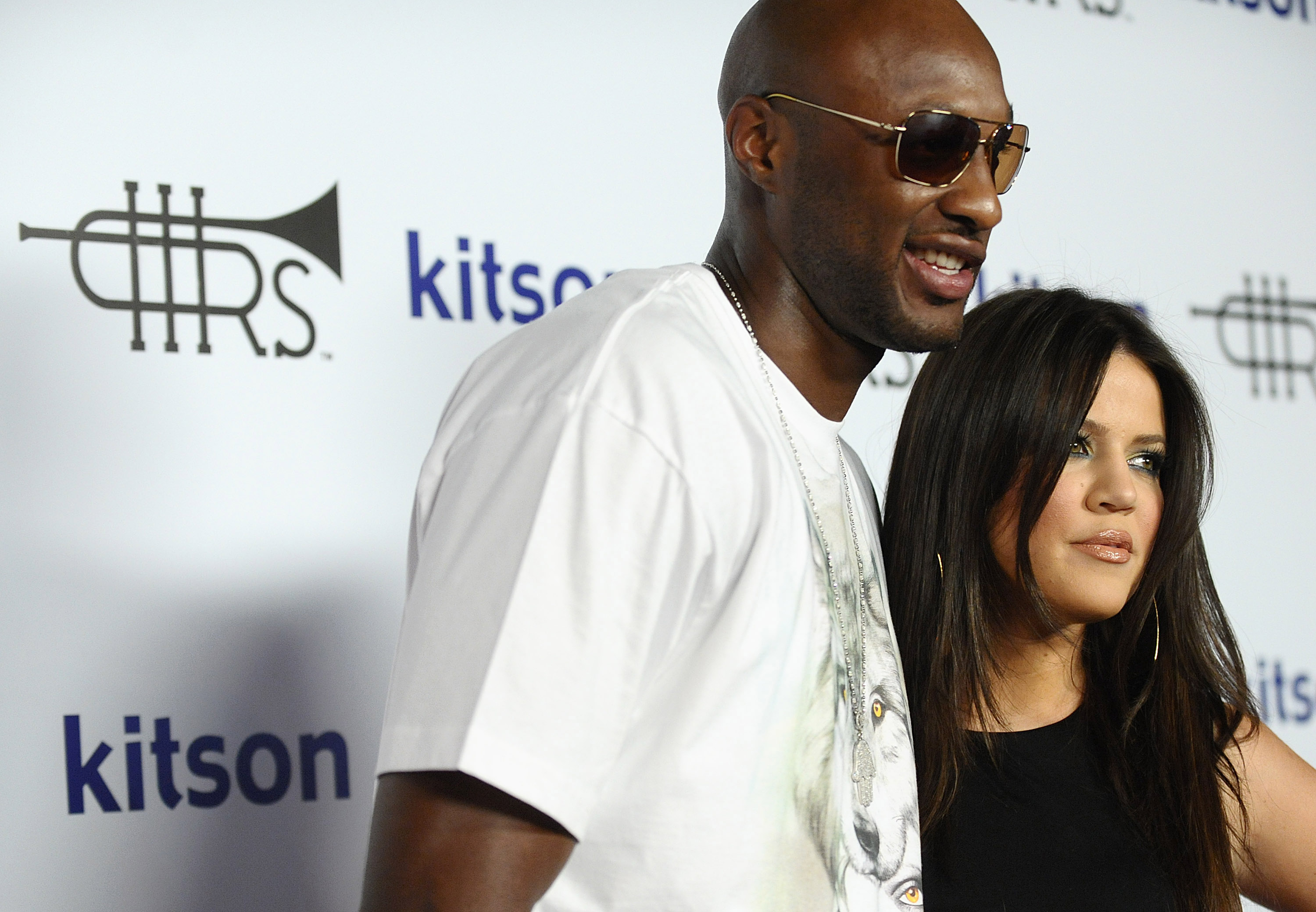 Khloé Kardashian admitted she 'wasn't that down' for Lamar Odom when they first met
At the beginning of Keeping Up With the Kardashians, viewers watched as Kardashian searched for love. The Revenge Body star's relationship with McCants briefly played out on the show, and Kardashian revealed the athlete cheated on her. Shortly after their breakup, Kardashian met Odom while at a party for Ron Artest.
RELATED: Lamar Odom Says He Knew the Exact Moment His Marriage To Khloé Kardashian Was Over
In a 2011 interview with iVillage, Kardashian admitted that Odom didn't attract her at first. She said she misjudged him at the beginning and didn't think he would spark her interest. 
"The first time I met Lamar, I wasn't that down for him," Kardashian said. "It was typical — I was in a nightclub, he was a basketball player…I wasn't down for that whole… thing. But once I got to meet him. His heart, his smile — I mean, I love everything about Lamar — but at first nothing really attracted me to him."
Khloé Kardashian and Lamar Odom got married nine days after he proposed
Odom proved Kardashian wrong shortly after they met. Not only was the former Los Angeles Lakers star enamored with Kardashian, but he was also ready to settle down. During season 4 of Keeping Up With the Kardashians, viewers saw Odom propose to Kardashian. The proposal came just one month after the couple met. Although Kardashian's family thought she was "f*cking nuts," Kardashian agreed to marry Odom. They got married in LA nine days later in an elaborate ceremony.
RELATED: Does Lamar Odom's Kids Like His Fiancee, Sabrina Parr, Better Than Khloé Kardashian?
Shortly after their wedding, Kardashian and Odom launched their reality show, Khloé and Lamar. The show lasted for two seasons and also starred Kardashian's brother, Rob. Unfortunately, the couple's romance went south several years after they got married. Reports surfaced that Odom cheated on Kardashian and was misusing substances like cocaine. While Kardashian attempted to hide her marital issues from her family and the public, she eventually filed for divorce. However, Kardashian later contested the divorce to help her ex recover from his overdose in 2015. Once Odom got better, he and Kardashian finalized their divorce in 2016. 
Khloé Kardashian said her marriage to Lamar Odom was her 'most intense relationship
Kardashian spoke about her marriage with Odom during a 2016 interview with Howard Stern. During their discussion, Kardashian opened up about Odom's infidelity and his health. The mother of one shared that despite the drama the couple went through in their marriage, she doesn't regret marrying him after 30 days. She admits, though, that the couple could've spent more time getting to know each other. 
RELATED: Khloé Kardashian and Lamar Odom: Who Has the Higher Net Worth?
"I'm sure people would say it's a mistake for me, I wouldn't change what I did because it was also some of the best times of my life," Kardashian shared. "So for me, I wouldn't say it's a mistake. I would say I needed that experience for me, and I never felt better in my life at that time. It was just the most intense relationship I've ever had in a great way but looking back in hindsight, would I say, 'oh, yeah, probably should you have waited a little bit?' Sure. But also, I don't regret doing it." 
How to get help: In the U.S., contact the Substance Abuse and Mental Health Services Administration helpline at 1-800-662-4357