Why Khloé Kardashian Said Lamar Odom Will Always Be Her 'One'-'I Miss Him Every Day'
Khloé Kardashian and Lamar Odom will always connect through their seven-year marriage. However, the Keeping Up With the Kardashians star moved on to other relationships shortly after she filed for divorce in 2013. Although the TV personality has dated other high-profile celebrities, her ex-husband still wishes they could have one more chance.
Even though Kardashian hasn't responded to Odom's latest advances, she shared that the bond they shared will never go away.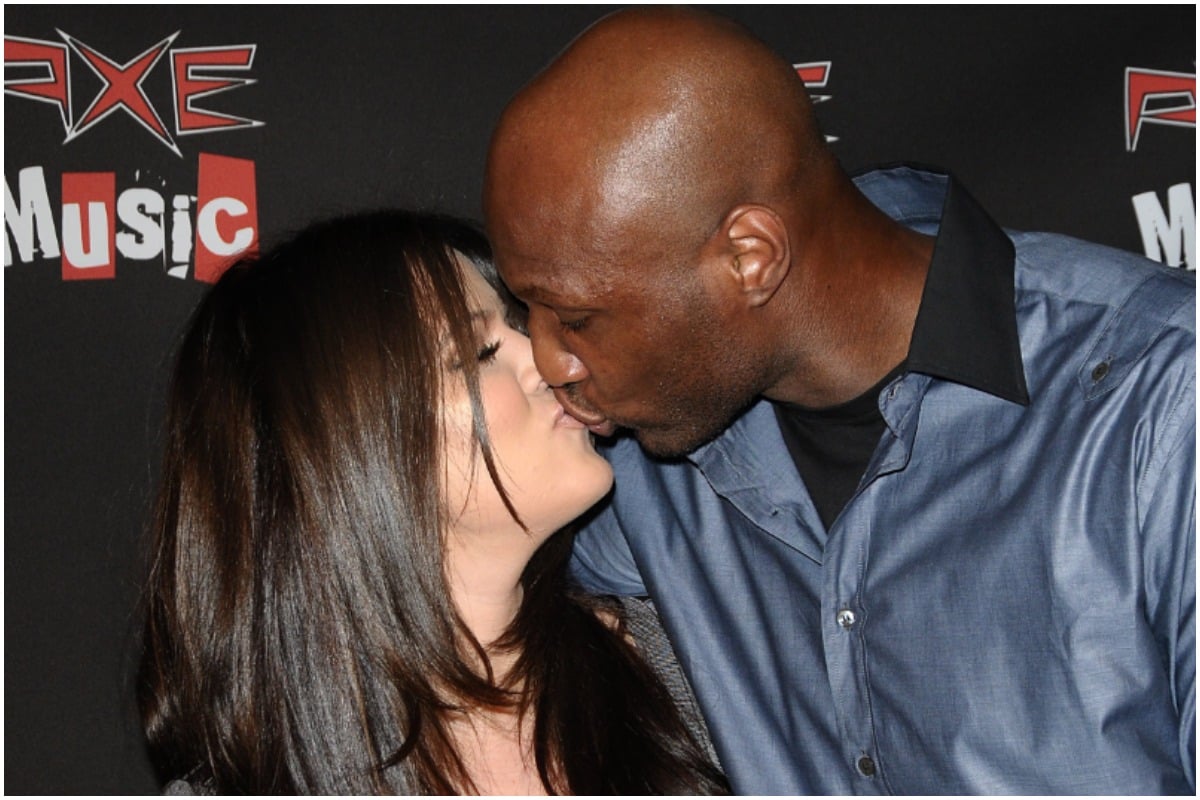 Khloé Kardashian said her Lamar Odom divorce 'had to happen'
When Kardashian met Odom, she was becoming a household name. At the time, her family's E! reality show was in its third season. Despite her embarrassing relationship moments on Keeping Up, Kardashian found love in 2009. While attending a party with her brother, Rob Kardashian, she saw Odom for the first time. Soon, they got engaged and married by Sept. 2009.
RELATED: Why Lamar Odom Said He 'Hated and Loved' Khloé Kardashian 'All at Once'
The couple was seemingly going strong for several years of their marriage. However, Kardashian learned that Odom was unfaithful and had issues with substance abuse. In his memoir, Darkness to Light, the NBA star admitted his actions were too much for his ex-wife to manage.
In a 2015 interview with Complex, Kardashian reflected on her split from Odom. The couple separated two years before her cover story. The Good American CEO admitted that, although she didn't want to leave Odom, he left her no choice. 
"Oh my god, I miss him every day," Kardashian said. "I miss what we had; things we got to do together are just memories. I like looking back and holding on to that stuff. I definitely miss it, and there's times I'll get so sentimental and so sad, but this had to happen for some reason. I'll figure it out over time; someone will give me that answer eventually. I think it would be very weird if I didn't miss it."
The NBA star will always be her 'one'
Even though they parted ways, the mother of one's ex-husband left a lasting impression. Kardashian shared that she doesn't think she would love someone the way she did Odom. After seven years of marriage, they officially divorced in 2016.
RELATED: Lamar Odom's Aunt Left Khloé Kardashian and Kim Kardashian West in 'Stunned Silence' When She Told Them 'Y'all Ain't That Cute'
"Lamar is genuinely one of the best people I've ever met, and everyone says that when they meet him," Kardashian said. "I think Lamar's gonna always be that person [for me], but that's what made it so special. Even if I had it for five years or whatever, it was the best ever, and I'm grateful I did. Some people don't get that ever, and I had that magic for a long time."
Odom still loves Khloé Kardashian
In 2019, Odom shared several details about his marriage with Kardashian via his memoir. While she's mentioned often in the book, the NBA star praised his ex-wife for sticking by his side, especially during his 2015 overdose. Additionally, Odom said he would be willing to get his ex back if she was interested. 

RELATED: Why Lamar Odom 'Overlooked and Disregarded' His Loved Ones to Be With Khloé Kardashian
The former Dallas Mavericks player showed how much he misses Kardashian in July 2021. After the Kocktails with Khloé alum posted a bikini photo on Instagram, Odom shared a flirty comment underneath. Unfortunately, her other basketball player ex, Tristan Thompson, didn't enjoy the gesture. The pair recently reconnected after Thompson cheated on Kardashian in Feb. 2019.