Khloé Kardashian Says Lamar Odom Handled Seeing Caitlyn Jenner for the First Time Since His 2015 Coma With 'a Lot of Grace'
See what Khloe Kardashian had to say about Lamar Odom seeing Caitlyn Jenner for the first time since he recovered from his 2015 coma.
Khloé Kardashian was pleased with Lamar Odom's response to seeing her stepfather, Caitlyn Jenner, for the first time since she came out as transgender in 2015. 
Kardashian and Odom married in September 2009 after knowing each other for 30 days. Their marriage lasted for seven years, and Odom interacted with Kardashian's family on Keeping Up With the Kardashians and Khloe and Lamar. During the first few years of their marriage, Jenner was married and living with Kardashian's mother, Kris.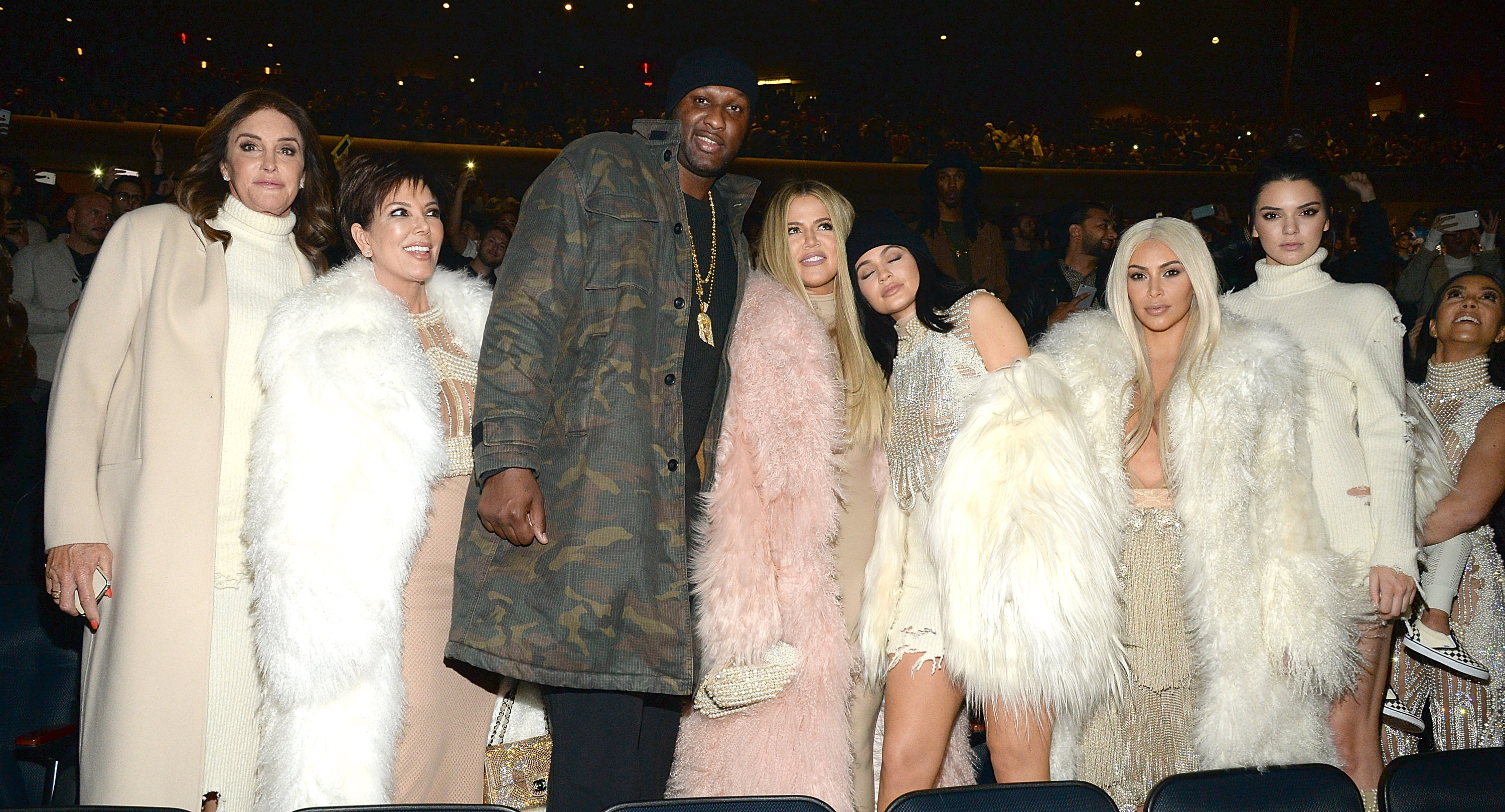 Khloé Kardashian didn't plan on Lamar Odom reuniting Caitlyn Jenner but said he handled it with 'a lot of grace'
In April 2015, Jenner sat down with Diane Sawyer to announce she is transgender. She explained how her news affected her family and why she kept her truth private for most of her career. That same year, Jenner appeared on the cover of Vanity Fair, which included several photos shot by Annie Leibovitz. She also premiered her reality show I Am Cait, where she shed light on transgender community issues. 
As Jenner was in the spotlight. Odom was fighting for his life. The former NBA star was found unconscious at a Las Vegas brothel. Kardashian was still legally his wife, though she filed for divorce in December 2014.
RELATED: Lamar Odom's Daughter Was a Fan of Khloé Kardashian's Before They Got Married
As Odom continued to heal after his coma, Kardashian accompanied him on several outings, like Kanye West's 2016 fashion show, Kardashian said on Kocktails with Khloé. Neither she nor Odom expected to see Jenner but Kardashian was proud of how her ex handled himself. 
"It was interesting because I did not know that Caitlyn … was going to be there," Kardashian said. "I didn't realize that was going to be their first interaction, and it was in front of a lot of people and just for anybody to digest." 
Khloé Kardashian says Lamar Odom didn't know Caitlyn Jenner transitioned
While Jenner's transition was buzzed about in the media for several months in 2015, Kardashian said Odom wasn't aware of her stepfather's news. Kardashian said she didn't think Odom would recognize Jenner if she visited him while he was in the hospital. At the time, Odom was recovering from a coma and was abusing substances like cocaine before that. 
"Lamar was in a coma, and Lamar was in the hospital for four months, and I kept Lamar very sheltered. During that time, when Caitlyn was transitioning, Lamar was not in the best state before Lamar's accident. I wasn't there to see him, but,  I can't guarantee he was watching television," Kardashian said. "So when Caitlyn wanted to come and visit Lamar for the first time, that was in the hospital — I wanted to respect Caitlyn being Caitlyn, but I also didn't feel comfortable in Lamar's healing, him seeing someone that he knew that was once a man, somebody else."
Khloé Kardashian doesn't think Caitlyn Jenner was completely honest about her transition
In 2019, Jenner appeared on I'm A Celebrity… Get Me Out Of Here! She said her relationship with Kardashian changed after she opened up about being transgender to her children.
RELATED: How Lamar Odom Reportedly Feels About Khloé Kardashian Getting Back Together With Tristan Thompson
Kardashian admitted she had a challenging time continuing her relationship with Jenner because she didn't think Jenner was candid when she came out. Kardashian said on Howard Stern's SiriusXM radio show that Jenner shared more news of her transition on television and in the media than she did with her family.
 "We felt so like, 'What the f—? We've been asking you and why do business people know?' " Kardashian told Stern. "I never want someone to feel like they have a one-up on our family. We are a family. We've never turned our backs on each other yet with all the clusterf—s of s— that's happened in our lives, why would we now?"