Khloé Kardashian Says She Regrets How She Used to Treat Kris Jenner on 'Keeping Up With the Kardashians'
Khloé Kardashian has changed in a lot of ways since we met her on Keeping Up With the Kardashians.
In earlier seasons, the Good American co-founder was known for her wild antics, sassy attitude, and penchant for saying essentially whatever came to her mind. She could be especially harsh to her mom Kris Jenner, but over time, she seemed to scale back.
Looking back at her past, Kardashian recently spoke about old episodes and expressed regret about the way she used to treat her mom.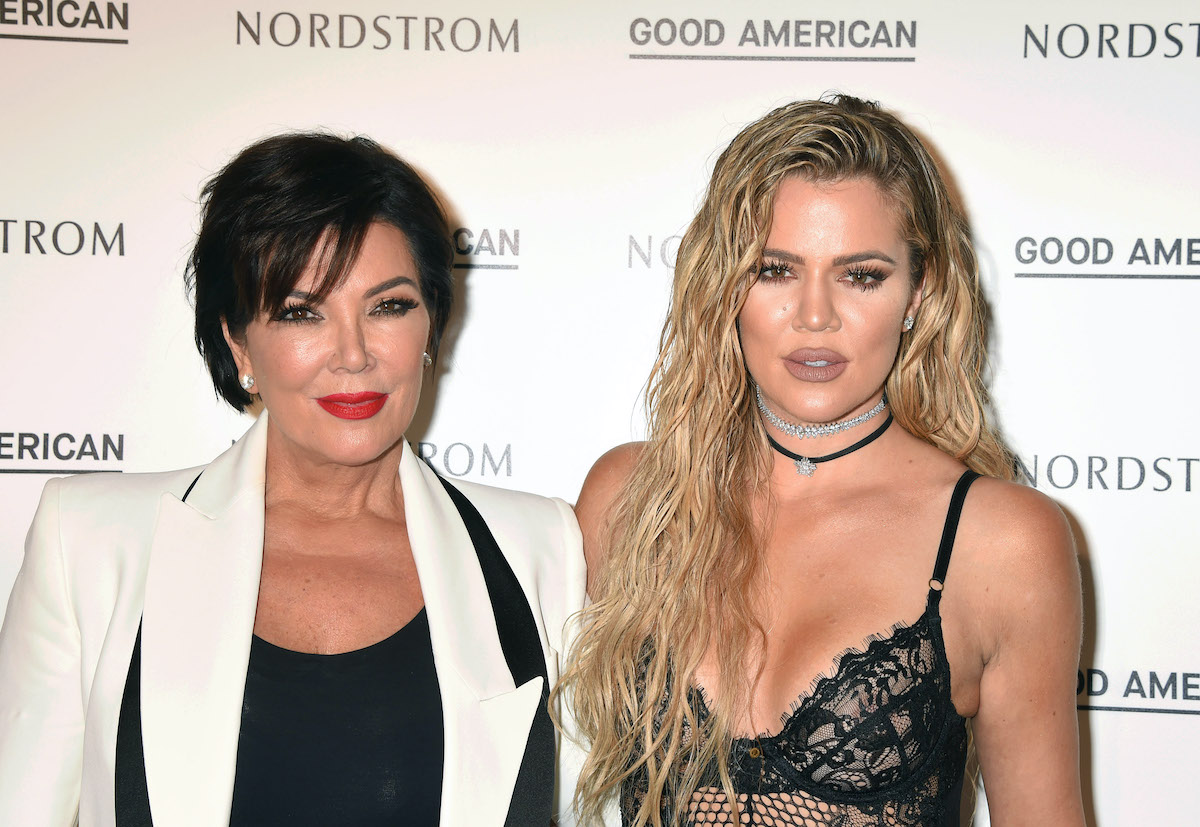 Khloé Kardashian used to talk wildly to Kris Jenner
Since her TV debut in 2007, Kardashian has been seen by many as the family member with the strongest personality. She was very straightforward on the show and never seemed to hold back with her words, regardless of who she was talking to.
When it comes to Jenner, there were plenty of times when the momager got caught in the crosshairs. Among them, as noted by BuzzFeed, is one time when Kardashian teased that Jenner had a "few" sexually transmitted diseases and another time when she got so frustrated with her mom that she told her, "Mom, suck my f*cking d*ck."
Although Jenner usually took it in stride, Kardashian says she now has regrets about the way she treated her mom.
Khloé Kardashian tweeted her regret about some of her behavior on the show
Kardashian made the revelation on Dec. 6 after a Twitter user asked whether she watches old episodes of KUWTK.
"Sometimes I watch 4sure," she replied. "Our old voices crack me up every time! I have no idea what happened 2those voices."
While reflecting on earlier episodes, Kardashian shared the one regret she has from the show. "only thing I'm not proud of is how I used 2 talk 2my mom," she continued.
Going on, she pointed out that a lot of her behavior stemmed from unresolved issues from her teenage years. "Obviously we had some teenage issues we had 2 work through. On camera it's tough to go through that stuff publicly," she added.
Jenner hasn't publicly responded to Kardashian's comments, but fans in the comment section commended her honesty and her growth over the years.
The final season of 'KUWTK' is on the way
The comments come amid production for the final season of KUWTK. Kim Kardashian announced the end of the show in September, but so far, details for the upcoming season are scarce. One thing's for sure, though: We probably won't be seeing any of this old behavior from Kardashian.