Khloé Kardashian Says She Wants to 'Create a Better Future' for True and Her Future Children After George Floyd's Death
It took a bit of time for Khloé Kardashian to gather her thoughts about the murder of George Floyd, but she's finally sharing a statement about his tragic death, which includes her justified concern for her daughter True and her future children.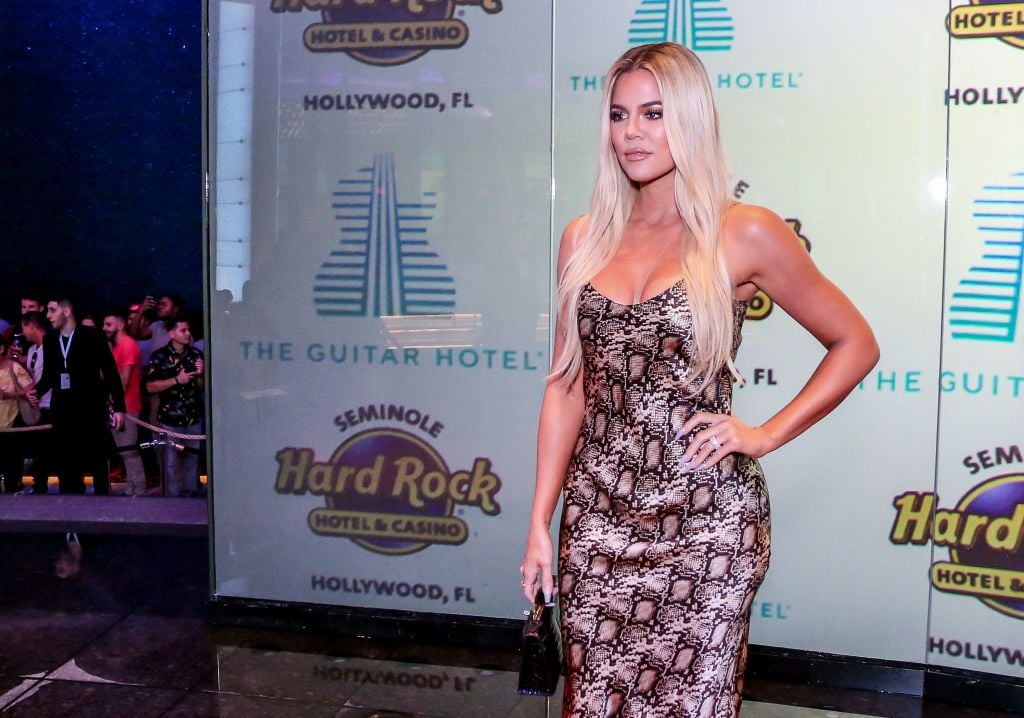 Kardashian shares her thoughts in an emotional post
Amid the protests following George Floyd's death, Kardashian posted an emotional statement on Instagram, expressing how "heartbroken and disgusted" she is about the tragedy.
"Over the last few days I've written and rewritten this so many times. Words feel empty, or somehow not enough, but I can't sit silently. #BlackLivesMatter#JusticeforGeorgeFloyd," Kardashian explained in the caption.
"Like so many of you I am angry, heartbroken and disgusted by the murder of George Floyd," her statement began. "We have seen this too many times. Black people have been discriminated against, victimized and murdered for too long, and have shown superhuman resiliency in the face of constant adversity. It is incomprehensible to me that it's 2020 and people continue to restrict, stereotype, damage and oppress people of color, and that racism is a constant reality."
RELATED: Khloé Kardashian Proves She's the Queen of the Clapback After Fans Criticize Her Instagram Selfies Again
She hopes there's a better future for all children
Kardashian continued, "It breaks my heart to think about parents having to teach their children how to stay alive. No father should fear for his son's safety every time he steps foot out the door every morning."
She continued, "No mother should live in fear like that, and as I think about my own daughter, my future children, and all of our children, I know that we have to create a better future for them. One filled with love, light, and compassion, not one filled with hatred and ignorance, and I vow to continue to teach my daughter every single day, and with every opportunity I get, to have love for others, regardless of the color of their skin, their sexuality or their religious beliefs."
"People are not born racist, they are taught these beliefs, and we must do our part to stop this cycle and put an end to racism in this country," Kardashian added.
Kardashian asks her followers to 'demand change'
Kardashian's emotional statement acknowledged her privilege and her desire to use her platform to spread a message that everyone has to come together "to demand change."
Kardashian shared, "I continue to pray for equality for all, understanding and love, and I remain hopeful that together we can help get justice for George and his family, and for every black American who has been murdered, mistreated, abused and ignored."
"I will do my part. I know that I am privileged, in more ways than one, and I will use that privilege to fight for you," she added. "I will not let George Floyd's name be forgotten. I will speak up, and speak out against discrimination, fearlessly and louder than ever before. I will stand with you, as together we fight for what's right. I will vote for those who stand for equality and justice, and against racism, bigotry and corruption. I urge you to do the same."
The reality star further shared how people can get involved. "This battle is not insurmountable, and any action, no matter how small, can be enough to make a difference, because it's going to take us all coming together to demand change. Please do what you can to make your voice heard and to show compassion, educate yourself and teach others. Sign petitions, text and call, talk to your friends and family about what's going on, protest, demonstrate, cry, scream and shout!," she noted.
"Change MUST happen! Black lives DO matter! We can, we must, and we will change the future," Kardashian concluded.