'KUWTK' Fans Think Khloé Kardashian Crossed the Line With Scott Disick
If it's one thing that fans of Keeping Up with the Kardashians (KUWTK) can agree on, it's that Khloé Kardashian and Scott Disick have a unique relationship. Though Disick hasn't dated Khloé's sister, Kourtney Kardashian in years, he is extremely close to the family. Of course, he and Kourtney share three kids together (Mason, Penelope, …
If it's one thing that fans of Keeping Up with the Kardashians (KUWTK) can agree on, it's that Khloé Kardashian and Scott Disick have a unique relationship. Though Disick hasn't dated Khloé's sister, Kourtney Kardashian in years, he is extremely close to the family. Of course, he and Kourtney share three kids together (Mason, Penelope, and Reign) so it's natural that Disick is around at times. But, fans of KUWTK are beginning to suspect something more sinister is going on.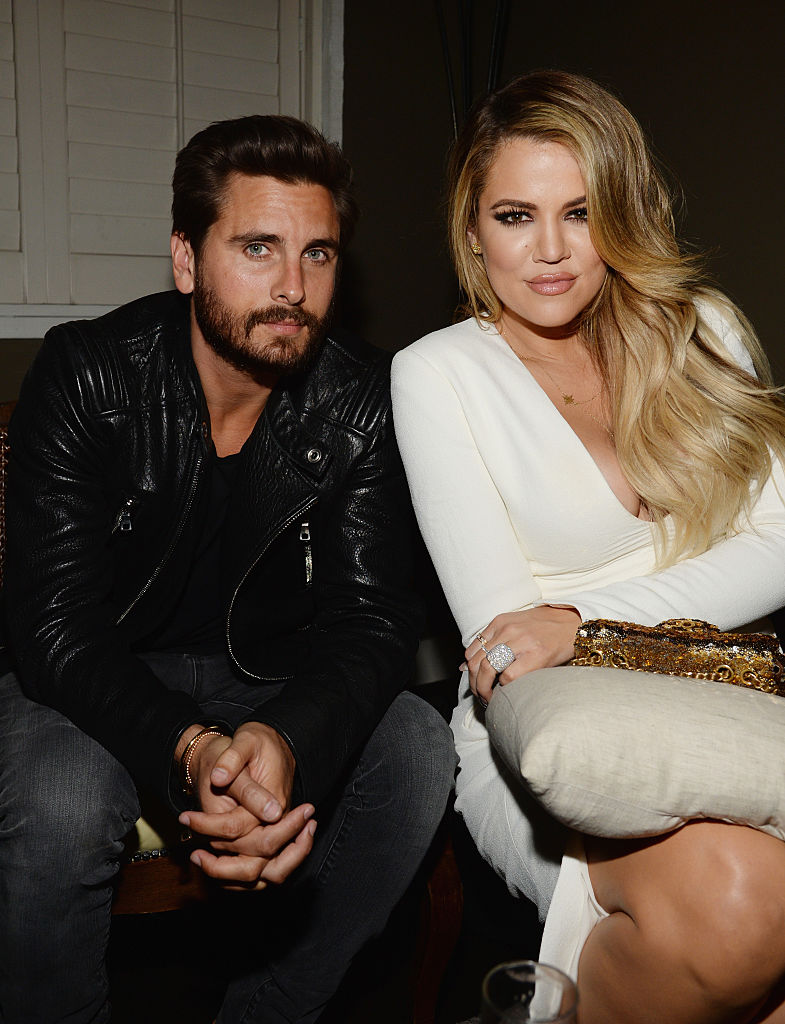 Many KarJenners view Disick as their brother, despite the fact that he and Kourtney were never married. He and Kourtney have taken co-parenting to the next level, even vacationing together alongside Disick's girlfriend, Sofia Richie. But, KUWTK fans are more concerned with the relationship that Disick had with Kourtney's sisters, Khloé in particular. Disick and Khloé seem to be always together. They tell each other secrets, have special nicknames for each other, and even prank the press by pretending that they're dating.
KUWTK Season 18 bonus scene
But, a recent bonus scene from Season 18 of KUWTK has fans thinking that Khloé has crossed the line with Disick in more ways than one. The clip shows the pair meeting up for lunch (alongside Kim Kardashian West) and discussing the infamous fight between Kourtney and Kardashian West. But, what struck fans as odd is that Khloé had no problem talking about Kourtney behind her back to Disick. Fans we extremely discomfited by her behavior and were quick to make their feelings known.
"So shady to get together with your sister's baby daddy and gossip about her after you know very well she was going through a tough time and after she apologized… this is what Kourt was talking about when she said Khloe doesn't have her back," one fan wrote in the comment section on the official KUWTK Instagram page. "I don't care how close Scott is with the family. I would never sit down with my sister's baby father and gossip about her. Some lines don't need to be crossed," another person chimed in.
'KUWTK' fans think Khloé Kardashian and Kim Kardashian West were being shady to Kourtney
"Completely agree so uncomfortable to watch. Wonder what Kourtney said when she watched this I would be pissed," yet another Instagram user co-signed. However, some fans of KUWTK felt that others were overanalyzing the situation and that the drama was mostly for the cameras. "It's a reality show, it's called filming, not gossiping. You think they would gossip and let her see it? Y'all read too much into these things, at the end of the day they're sisters," a fan of the KarJenners declared.
Other fans felt Khloé crossed the line in an entirely different way. They believe that she and Disick have a romantic connection that they're trying to hide. KUWTK fans noted that the pair shared a brief kiss when Disick walked in and began arguing about whether it was a kiss on the cheek or a peck on the lips. Either way, fans felt that this level of intimacy was crossing the line.
Scott Disick and Khloé Kardashian shared a brief kiss
"Won't be surprised if they snagged! Khloé thinks people are stupid but we are not! She can deny and get defensive but the truth is she is EXTREMELY close to Scott almost in a romantic way!" one person declared, citing the relationship between Khloé and Disick. "Ikr like Scott staying in this family just for his kids ?? Like wtf everyone sees how much chemistry they have between them and Khloé is insisting on loving Tristan, 🤦🏼‍♂️🤦🏼‍♂️🤦🏼‍♂️🤦🏼‍♂️" another person agreed.
Clearly, some KUWTK fans are suspicious of Khloé and Disick's relationship. But, seeing as some other fans are speculating that she is back with Tristan Thompson (and carrying his third baby) it's anyone's guess as to what's really going on. We guess fans will have to wait until September to see how the rest of the season unfolds.