Khloé Kardashian Shares Differences in Her Friendships With Twins Malika and Khadijah Haqq
The Kardashian family is known for keeping their circle tight. But the one set of friends that have always remained are Khloé Kardashian's longtime BFFs Malika and Khadijah Haqq. The Good American owner has been friends with the ATL actors for over 20 years. Though the Haqq's are twins, Kardashian says her relationship with each woman is different.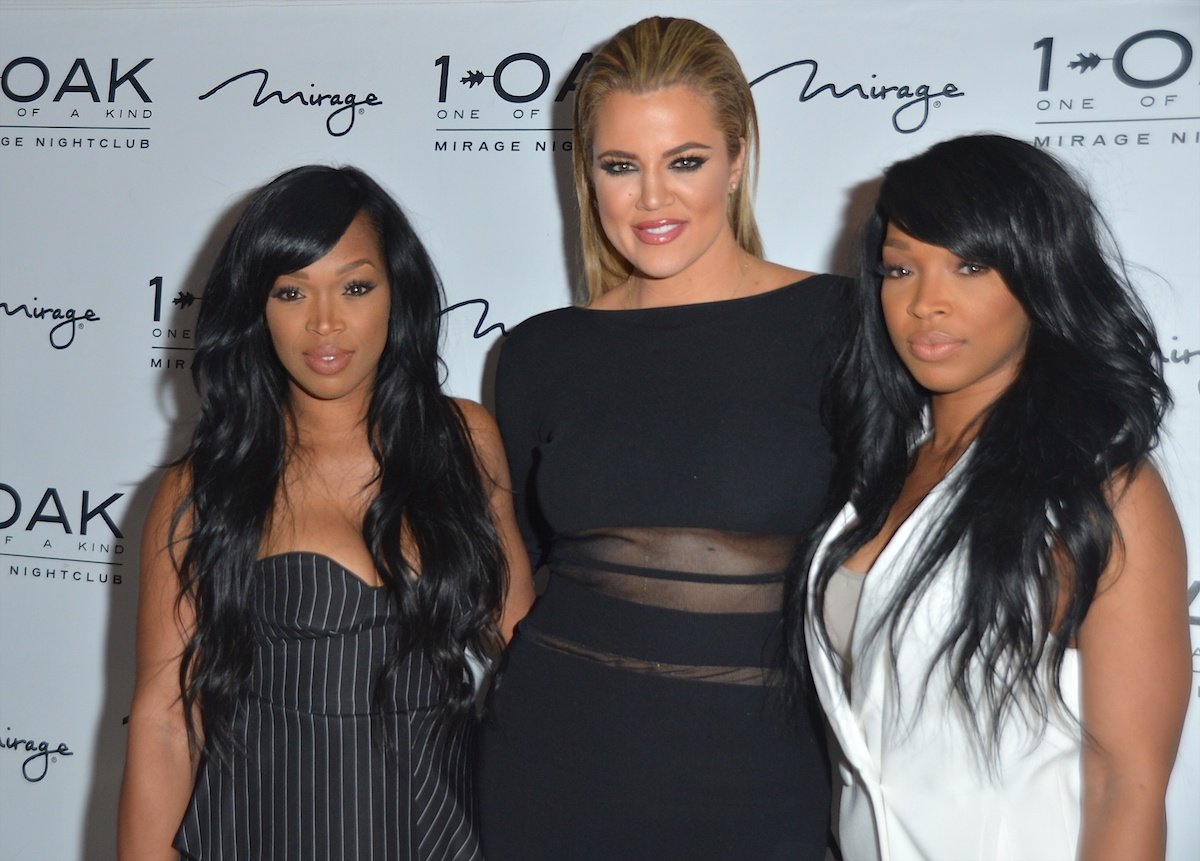 Khloé Kardashian describes the differences in her relationships with the Haqq twins
Despite being best friends with twins, Kardashian admits there are stark differences in her relationships with Malika and Khadijah. She says both women have vastly different personalities which impact how she interacts with each one of them.
"When we are together, me and Khadijah are really silly and goofy, I would say, way more than Malika likes to be" Kardashian explains in a video on the Haqq twins YouTube show Side By Side. "Me and Khadijah are way more into sports and things like that, we're competitive, we like to talk trash and when we play games we just are ruthless and evil…we have a lot of fun."
Kardashian says Malika is more serious than her sister.
"Me and Khadijah are kind of down for whatever…Khadijah and I are a little more on the fly, adventurous, but we also respect each other's serious moments," Kardashian continues. "Malika and I, we are sort of like private detectives. We are normally up to no good but with good intentions. [Our relationship is] very serious, but Malika and I are super close…it's definitely more intimate but Malika and I definitely have fun…she's just more safe."
Kardashian also says that the sisters often become jealous of their individual relationships with Kardashian and feel left out. The reality star admits that oftentimes, it appears she has more fun with Khadijah, but it's only because she has more one-on-one time with Malika. So, her time with Khadijah is always highly anticipated. 
The three women have been friends for over 20 years
The future Keeping up With the Kardashians star met the twins when they were teenagers attending the same private school. They shared a mutual male best friend, who unbeknownst to Kardashian was dating Malika. He was also dating another mutual friend of he and Kardashian and tried to string both women along.
Kardashian showed up at the mutual friend's home one day unannounced and Malika answered the door. The two immediately hit it off. Malika soon introduced Kardashian to Khadijah and they've been inseparable ever since.
Their friendship was tested early on when Kardashian got into a car accident shortly after their first meeting and it solidified their friendship at that point.
"Khadijah took care of me, I was in a bad car accident and I went through my windshield and Khadijah would do my hair for me because I had to wear a neck brace and a leg brace and I was just not the cutest," Kardashian admits. 
Since then, the three have been through life's greatest triumphs and tragedies together, growing closer through it all.