Khloé Kardashian Shuts Down 'Despicable' Pregnancy Rumor: 'I Am Disgusted by so Many Things I Am Seeing'
Khloé Kardashian has puts the ongoing pregnancy rumors to rest once and for all.
After weeks of fans believing that she might be pregnant again due to her most recent Instagram activity, the Keeping Up with the Kardashians star has finally set the record that she is not expecting another baby.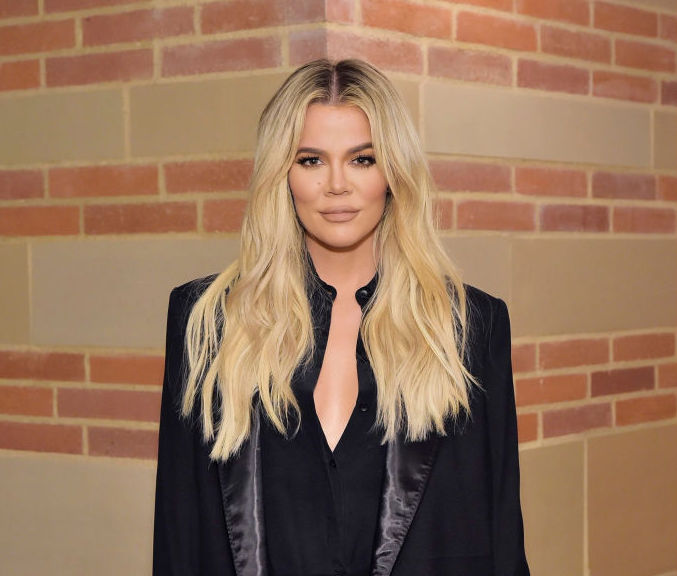 Fans thought Kardashian was hiding her pregnancy
For the past few weeks, fans have increasingly asked the same question, which is: "Is Khloé Kardashian pregnant with baby #2?"
Though she hasn't given direct clues that suggest she is with child, fans say that she's been dropping subtle hints on her Instagram page as of late.
It all started back in February when the Good American founder shared a photo of herself sitting at her kitchen table with daughter True Thompson holding up a peace sign — which fans interpreted as her way of announcing that she was pregnant with her second child.
Fans were also convinced that the reality star seemingly hinted that she was having a girl since her Instagram aesthetic included a string of pink-themed posts.
In addition to all of that, fans noticed that Kardashian's most recent selfies had been cropped to hide her belly. Though she's shared full-body shots on her page, fans were quick to point out that those photos were from her old gallery.
The pregnancy rumor mill kicked into overdrive Mother's Day weekend when Kardashian gave followers a glimpse of the sweet treats she received from friends and family.
Since the mom of one is known for adhering to a strict diet, fans were convinced that her indulging in sugaring snacks was another clue she was carrying her second child.
She opened up about having another baby on 'KUWTK'
During an April episode of KUWTK, Kardashian spoke candidly about her egg-freezing process, which she's recently begun.
"I've been doing hormone injections for about five days," she said. "And the injection process has been fine. I don't know why I'm like, 'Oh, okay, it's not that bad.'"
She goes on to explain that her doctor thinks she'll have several viable eggs, but there are no guarantees. However, Kardashian would have a better chance of getting pregnant if she were to incorporate a sperm donor, which she has asked ex Tristan Thompson to be if she were to use one.
"After my doctor's appointment, I talked to Tristan. Because if you can create embryos and do all the DNA testing, I do think that's the smarter choice," the Good American founder said. "But it's weird because Tristan and I, we're not together. I don't know which way to go."
She recently slammed this rumor on Twitter
Though many people were fully convinced that Kardashian was carrying her second child, she recently shut down speculation with a few tweets.
"I don't go on social platforms much these days AND this is one of the main reasons as to why I stay away. The sick and hurtful things people say. I am disgusted by so many things I am seeing," she wrote in her first post. "SMH people swear they know everything about me. Including my uterus. Sick."
She added, "The nasty things you're saying about me over A RUMOR! I have seen so many hurtful/despicable stories and tweets about me over a false story. And if it were true…. it's MY LIFE, NOT YOURS."
The reality ended her rant by sharing her belief that people should just worry about themselves and work on spreading the truth rather than lies.
"Funny how picky&choosy some can be with who and how you feel others should live their lives," she penned. "I believe people should focus on their own lives/families, put energy into bettering the scary world we are currently living in, and try projecting positivity as opposed to nastiness."