Khloé Kardashian Slammed After Complaining About Coronavirus Crisis
Like many celebrities, Khloé Kardashian has urged her social media followers to practice social distancing and stay home amid the coronavirus (COVID-19) pandemic.
Though she's continued to share messages of caution on her Instagram and Twitter accounts, the reality star recently called out people for not taking this crisis seriously, which prompted fans to clap right back.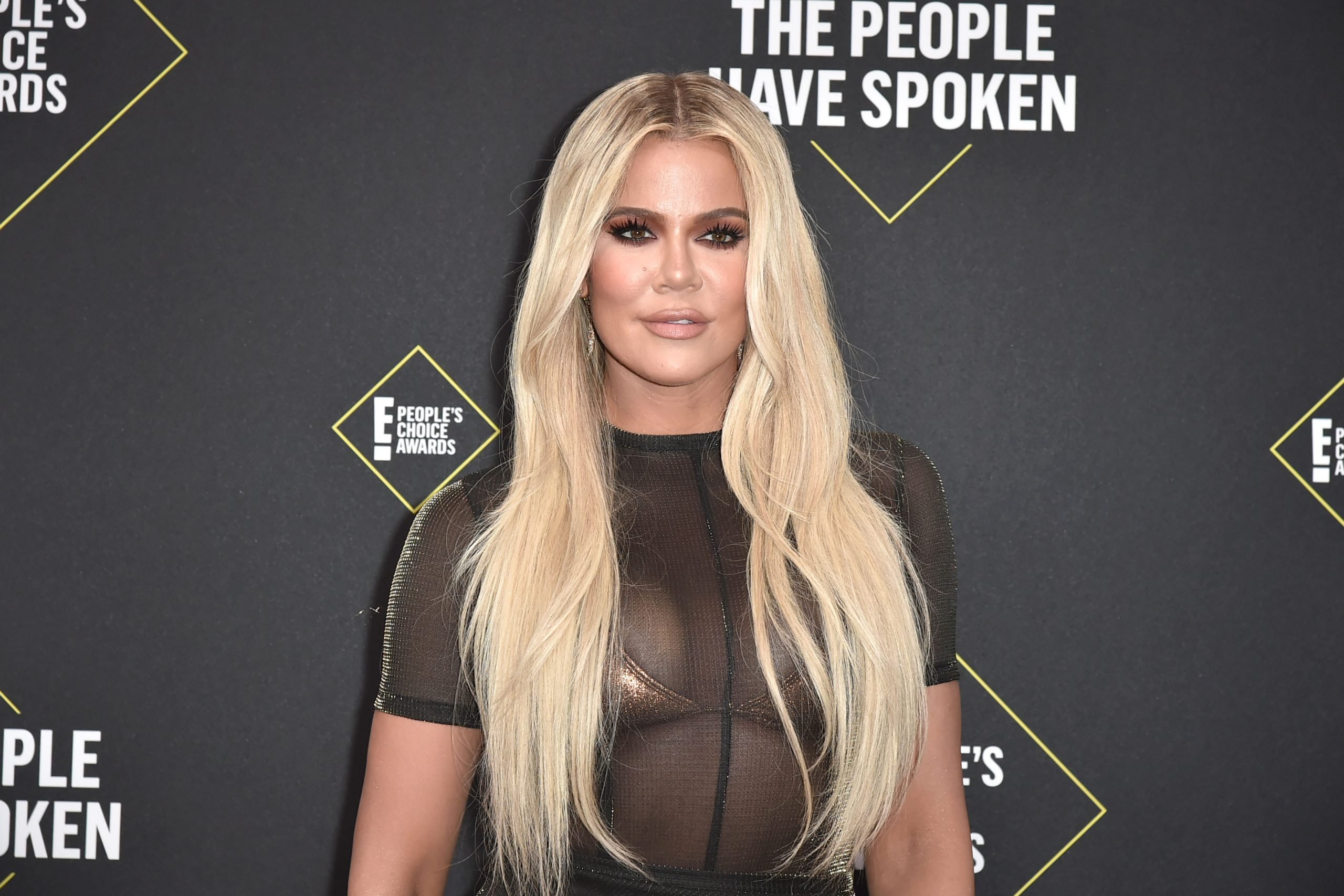 Khloé Kardashian slammed people for not taking the pandemic seriously
On July 13, Kardashian took to Twitter to share her thoughts on California Governor, Gavin Newsom, shutting down the state again following a spike in coronavirus cases.
In her tweet, the reality star slammed people for not taking social distancing guidelines seriously and urged everyone to work together to stop the spread of the virus.
"People are not taking #COVID19 seriously! Everyone please stay safe and together we can stop the spread. Thank you @GavinNewsom for trying to protect our state, sending you all my love and prayers! We will get through this," she wrote.
Despite her message of urgency, fans were quick to call out Kardashian for her post.
In the comments section, Twitter users accused the reality star of contradicting herself, pointing out that she's been attending parties with friends and family amid the pandemic.
"How are you telling people to take it serious when you and your family are still going out on trips and throwing parties," one person tweeted.
"First of all, you think bc you live in Calabasas the rules do not apply to you but they do.. so next time before you tweet something, make sure your listening to what you're typing.. hope you had fun at your birthday party," another user penned.
Some even brought up that none of the Kardashian siblings have been following social distancing guidelines as they've all been hanging out with friends without taking the proper precautions.
"Miss ma'am go call your Sister directly and tell her that. [Have you] seen any of us in a pool with people running up on live? Or any of us keeping surprise events with pink themes?? Chile," someone else commented on Instagram.
Khloé Kardashian previously clapped back at accusations her family's not social distancing
Though Kardashian has yet to respond to the criticism surrounding her recent Twitter post, she previously slammed claims that she's not social distancing properly.
In May, the Good American founder was met with backlash after she posted photos and videos of the KarJenner family attending a celebration for Scott Disick's 37th birthday on her Instagram story.
"Stay safe! Stay smart," she captioned a photo of her daughter, True Thompson. "Reminder, to keep gatherings small. 10 people maximum. Keep your distance."
It didn't take long for fans to see the irony in Kardashian's message as she was surrounded by several people in one spot that day.
Soon, fans started to accuse the KUWTK star of flouting social distancing rules and not following her own advice.
According to Us Weekly, one fan pointed out that Kardashian "posted about social distancing but they are all" attending the same party. This prompted the reality star to clap back at claims she and her family were not conducting themselves accordingly amid quarantine.
"They are all cousins," she wrote back. "So we know how they have been quarantined and there's less than 10 people with us. It's literally what the governor states is perfectly OK to do in the state of CA."
In response to another critical comment, Kardashian wrote, "Not even trying to be rude. Drives me wild when people act as if they know. Of course we want to protect ourselves. Simply for the sake of our angels, not to mention our own health. But it's human nature I guess."