Khloé Kardashian Spent Thanksgiving With Lamar Odom Years After Their Split
Khloé Kardashian and Lamar Odom had a whirlwind romance that began in 2009. The couple's relationship played out on their shows, Khloé and Lamar and Keeping Up With the Kardashians. Kardashian and Odom's stance as a power couple soon faded.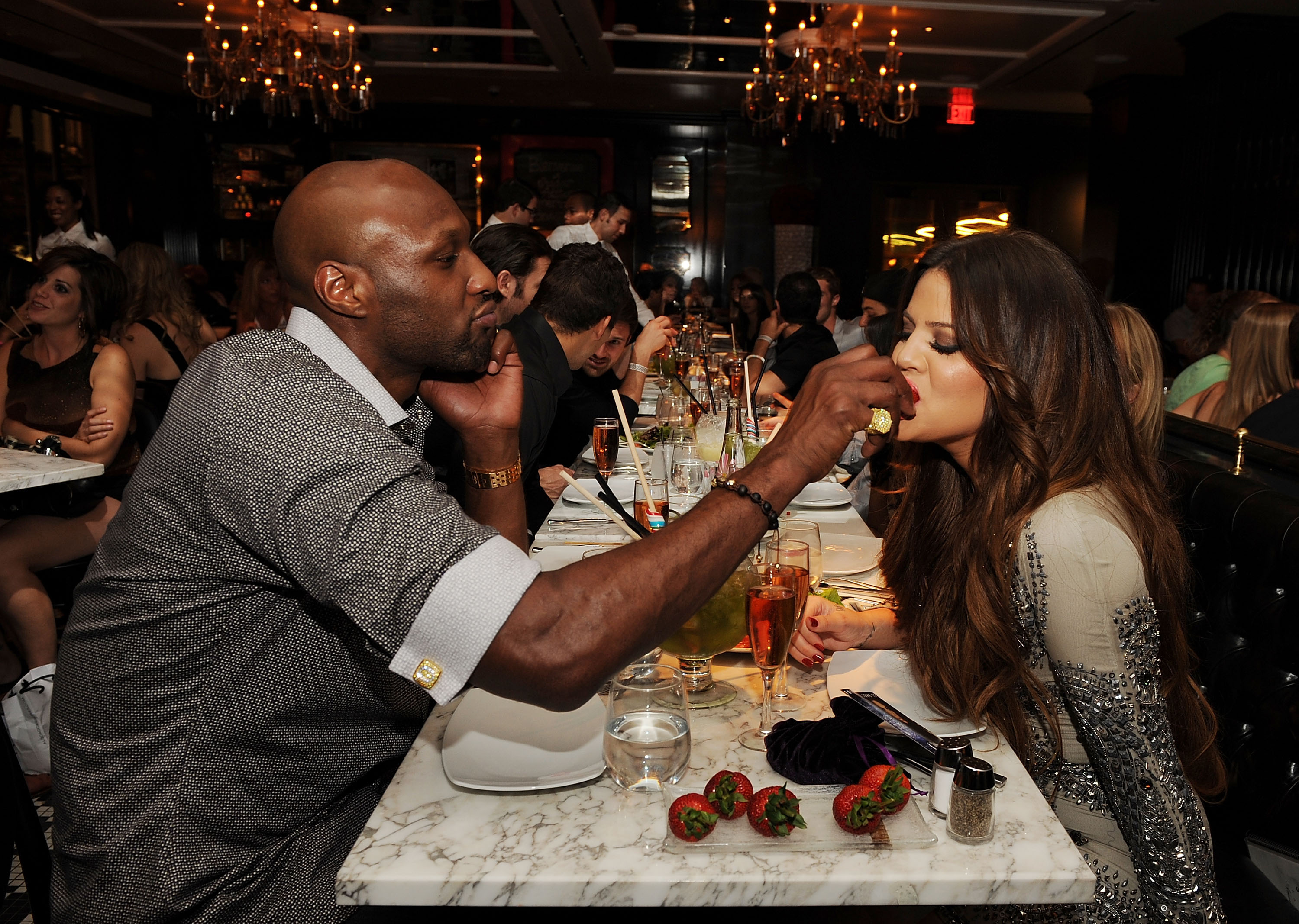 In December 2013, Kardashian filed for divorce from Odom. However, she would later contest the divorce when Odom fell into a coma at a Las Vegas brothel in 2015. 
Khloé Kardashian didn't base her decision to 'pause' her divorce from Lamar Odom on romance
Kardashian and Odom's marriage took a turn for the worst in 2013. Rumors began to swirl that Odom cheated on Kardashian throughout their relationship. Additionally, Odom's substance misuse made him violent on several occasions. After months of keeping the details of her marriage away from the public eye, Kardashian filed for divorce from Odom in December 2013. The reality star cited "irreconcilable differences" as the reason for the split. The couple finalized their divorce in 2016, three years after Kardashian filed. 
In 2019, Kardashian discussed her divorce from Odom on Divorce Sucks With Laura Wasser. Kardashian told Wasser that she prolonged the divorce because of Odom's coma. The former NBA athlete became unconscious in 2015 after spending several days at The Love Ranch in Nevada. Since Kardashian was still legally Odom's wife, she became in charge of his health matters. She said she needed to remain by Odom's side while he recovered from his coma. 
"He OD'ed during the divorce, and I was his next of kin, even though it was still, the divorce was still,  it was on the judge's desk," Kardashian said. "It was like two years, or like a year or two of us trying to get the divorce going, and then this happened. And then we paused the divorce, not for any romantic reasons, but I wanted to be able to help take care of him and make sure that he would be OK again." 
Khloé Kardashian had a 'hospital Thanksgiving' with Lamar Odom during his recovery
After his coma, Odom spent several months in the hospital. In addition to Kardashian and her family, Odom's children, Destiny and Lamar, Jr, visited him regularly. The athlete stayed in the hospital during several holidays in 2015, including Thanksgiving. 
During Thanksgiving 2015, Kardashian shared that the holiday was a little different that year. She hosted Thanksgiving at her house that year and shared a photo of her feast on Instagram. Additionally, Kardashian said on her app that she intended on visiting Odom for Thanksgiving despite their separation, per E! News. At the time, Kardashian dated James Harden. 
"After our family Thanksgiving dinner is over, I invite friends to join, especially friends who don't have family around," Kardashian said. "So we have a family Thanksgiving, a friends Thanksgiving, and this year I will also be having a hospital Thanksgiving."
Lamar Odom once called Khloé Kardashian an 'angel' for helping him through his 2015 coma
Odom recovered from his coma in 2016 after multiple days in the hospital. Once his health improved, he resided in a home that Kardashian purchased. The pair also spent several months together, and Kardashian was by his side when Odom made his first public appearance since his coma. They attended Kanye West's Yeezy fashion show alongside Kardashian's family. 
Unfortunately, Kardashian and Odom couldn't make their newfound relationship dynamic work. They eventually finalized their divorce in 2016, and Kardashian began dating Tristan Thompson. Odom went on to write a memoir, Darkness to Light and discussed his marriage with Kardashian. Odom shared how thankful he was for Kardashian during his coma in June 2019.
"She was my angel," Odom told Profile about Kardashian. "When I woke up out of the coma, my memory was terrible, and I couldn't walk or talk, and just her spirit, always being there, her bringing pictures of my mother, my grandmother, just to help me bring my memory back. She's a trooper." 
How to get help: In the U.S., contact the Substance Abuse and Mental Health Services Administration helpline at 1-800-662-4357