Khloé Kardashian Says She Once Stole Kris Jenner's Car and It Caught On Fire
Though Keeping Up with the Kardashians has been on TV for more than a decade, viewers did not get to journey through the teenage years with the eldest Kardashian siblings.
While Khloé, Kourtney, and Kim did their share of dirt as teens, Khloé Kardashian recently shared a story about the time she stole mom Kris Jenner's Range Rover. It did not end well for her.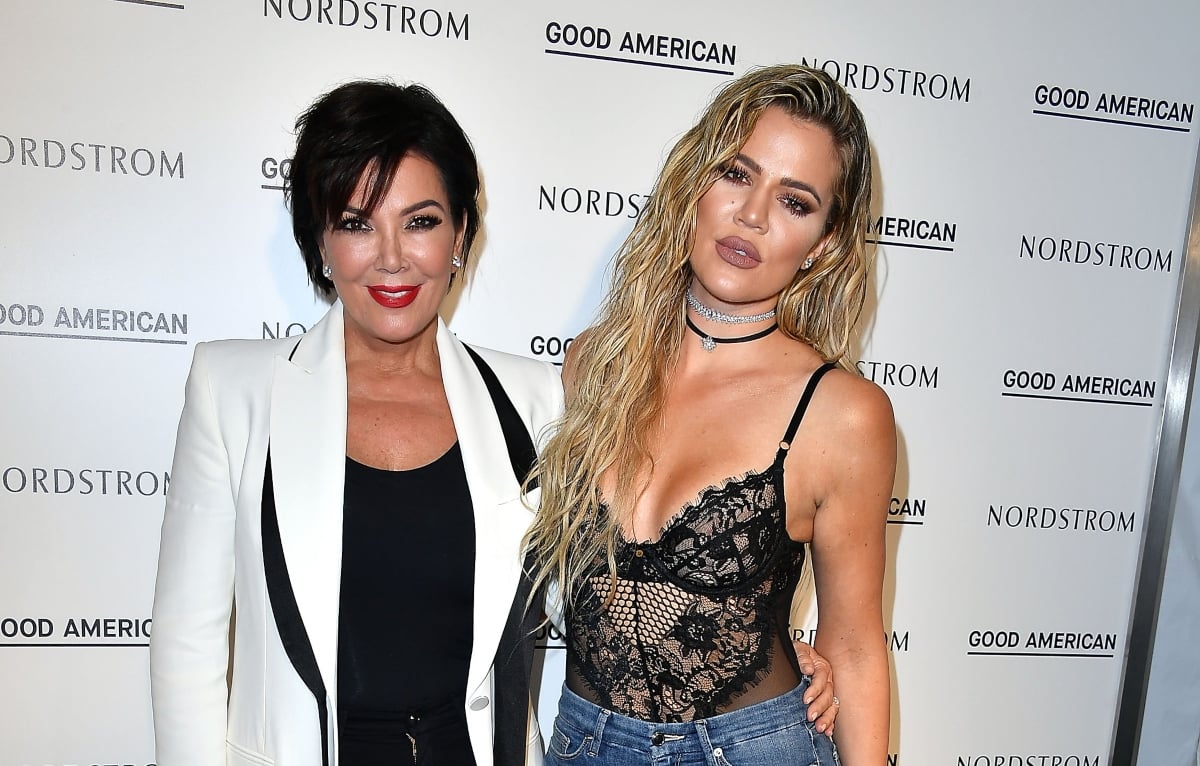 Khloé Kardashian took Kris Jenner's car and it caught on fire
Khloé Kardashian appeared on The Drew Barrymore Show to talk about her relationship with Tristan Thompson, co-parenting, and her famous family. As she and Barrymore spoke, they played a quick game of "Drew or False," and she admitted she once "borrowed" her mother's car without permission.
Kardashian said she was a 16 and wanted to go to a party, so she took the car after Jenner went to bed.
"I snuck out. I stuffed my bed with pillows — I just knew I wiser than everybody else," she said. "Stole the car. I went to a party at a hotel and I parked my car. Valet comes knocking on the door, and they're like, 'Excuse me, there's this car that's on fire and your car is next to it, and it's burning.'"
Kardashian learned that a woman got caught cheating, and the husband set her car on fire. Her mom's car was collateral damage. Kardashian explained that she didn't use the valet because she had no money, and half of Jenner's car got roasted.
"Half of the Range Rover caught on fire and I was just so scared," Kardashian recalled. She added that the car was melting on one side, and she remembered how regretful she felt because she lied. "Every time I lied, I got caught," she told Barrymore.
Kris Jenner revealed Khloé's first car was a hand-me-down
At 16, Kardashian might not have wanted to show up at that party in her own car. Kris Jenner wrote in her memoir, Kris Jenner… And All Things Kardashian, about how Kourtney and Kim received new cars when they got their driver's licenses. For Khloé, it was a different story.
"Robert just gave Khloé one of his cars, and definitely not a Rolls. It was an old jalopy," Jenner wrote. "Khloé felt like the odd sister out: her sisters had both received brand-new cars, but Khloé got Robert's hand-me-downs."
Jenner said she convinced her ex-husband to buy her a new car, and months later, they gifted her with a new Mercedes on Christmas. "She was thrilled."
Drew Barrymore had a car misadventure too
Barrymore bonded with Kardashian over their youthful antics and shared a story about when she once rammed her car through a gate — on purpose. She attended a New Year's Eve party in West Hollywood and her car got locked in a gated parking lot.
Barrymore said she drew a cheering crowd of rockers on the Sunset Strip as she bulldozed her vehicle through the gate. She broke partially through. But there was also a moral to her story targeted toward her kids: "Don't be such a ding-dong."