Khloé Kardashian Critics Slam Her for Trying to Look Black
If nothing else, Khloé Kardashian and the rest of the KarJenners are known for being chameleons on Instagram. The famous sisters seem to change their style, hair color, nails, and general appearance at the drop of a hat. On May 22, 2020, Kardashian sent the Intenet ablaze when she posted a new picture of herself …
If nothing else, Khloé Kardashian and the rest of the KarJenners are known for being chameleons on Instagram. The famous sisters seem to change their style, hair color, nails, and general appearance at the drop of a hat. On May 22, 2020, Kardashian sent the Intenet ablaze when she posted a new picture of herself to Instagram. While a few people were enamored by the 35-year-old's new bronde hair color, others were floored by Kardashian's face and felt that she looked unrecognizable.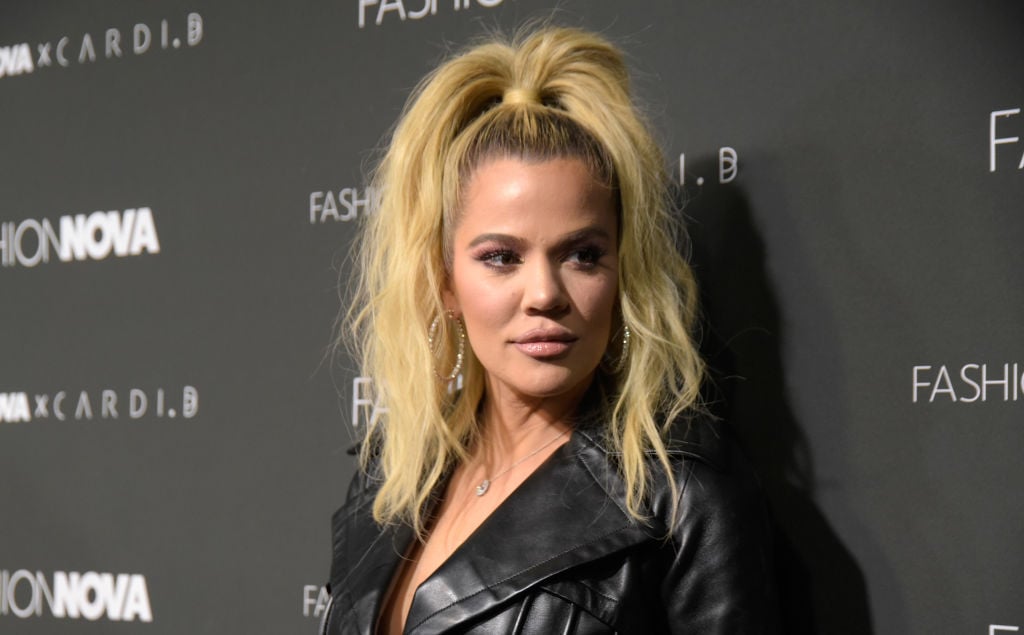 In the aforementioned photo, Kardashian's face looked more narrow than usual and her general facial features looked drastically different. The image was quick to spark conversation and managed to rack up over 104,000 comments along with over 5 million likes. While some people championed the Keeping Up with the Kardashians star for her new looks, others found it sad. "Who is this person??? Obviously she's not happy with herself so she has changed everything about herself, really really sad!!!😭😭" one Instagram user commented.
Khloé Kardashian accused of blackfishing
Others, however, felt absolutely outraged by Kardashian's photo. Noting her visibly darker complexion, they accused the reality tv star of blackfishing. Blackfishing is a modern term that is used to identify people (particularly White women) who utilize artificial tanning (such as tanning beds, tanning lotions, and spray tans) and makeup up to manipulate their facial features and bodies to appear more like someone who has Black/African ancestry. 
Of course, Kardashian isn't the only one of the KarJenner sisters who has been accused of blackfishing. Kim Kardashian West and Kylie Jenner are constantly receiving heat for the constant manipulation of their natural skin tones. In fact, many critics believe that the entire KarJenner family has a penchant for fetishizing black skin and culture whenever it is convenient and profitable for them.
Instagram users slam the reality star over her darker complexion
"I have a question for an article… why do all of the Kardashians go to great lengths to try to look African American? And why do they only date/marry/and get knocked up by African Americans? Is there a strange cult that you're in that disallows you from being with your own race? Is there a deep-seeded anger that you were born with white skin? I don't think anyone has ever seen an entire white family bend over backwards to make themselves another color," one Instagram critic wrote on Kardashian's post.
Other people noted Kardashian's ever-darkening skin tone as well and felt the need to call her out in the comments. "These girls just keep turning to get darker and darker," one person wrote. "Queen of trying to be both Black and stealing Black culture while being White and benefiting from Whiteness ayyy," another Instagram user chimed in sarcastically.
The KarJenners will likely continue to darken their skin tones
Even some fans of Kardashian seemed to believe that she was blackfishing. "Y'all know I love me some Khloe but sis looking darker than usual. And by dark I mean black," one Instagram user wrote on Kardashian's post. Clearly, many people aren't happy that Kardashian feels so comfortable darkening her skin. But, we doubt that she, or any of her sisters, will stop their blackfishing anytime soon.