Khloé Kardashian Took Over $1 Million in PPP Loans Despite Her $40 Million Net Worth
Khloé Kardashian may not be quite as famous as sisters Kim or Kylie, but she has spent years building a legacy all her own. Kardashian, 36, is best known for starring along with her family in Keeping Up with the Kardashians since 2007. She's also starred in several other shows, like the KUWTK spinoffs Kourtney and Khloé Take Miami, Khloé and Lamar (back when she was married to NBA star Lamar Odom), and as a host on The X-Factor and most recently Revenge Body with Khloé Kardashian.
While Kardashian certainly loves the spotlight, she's also been working on her mogul game behind the scenes, too. Specifically, she's trying to make her mark on the world of fashion with her activewear and denim brand, Good American. Kardashian has had a huge amount of success and has the stacks of coin to match … so why did she recently take a $1 Million Paycheck Protection Program (PPP) loan despite her massive net worth?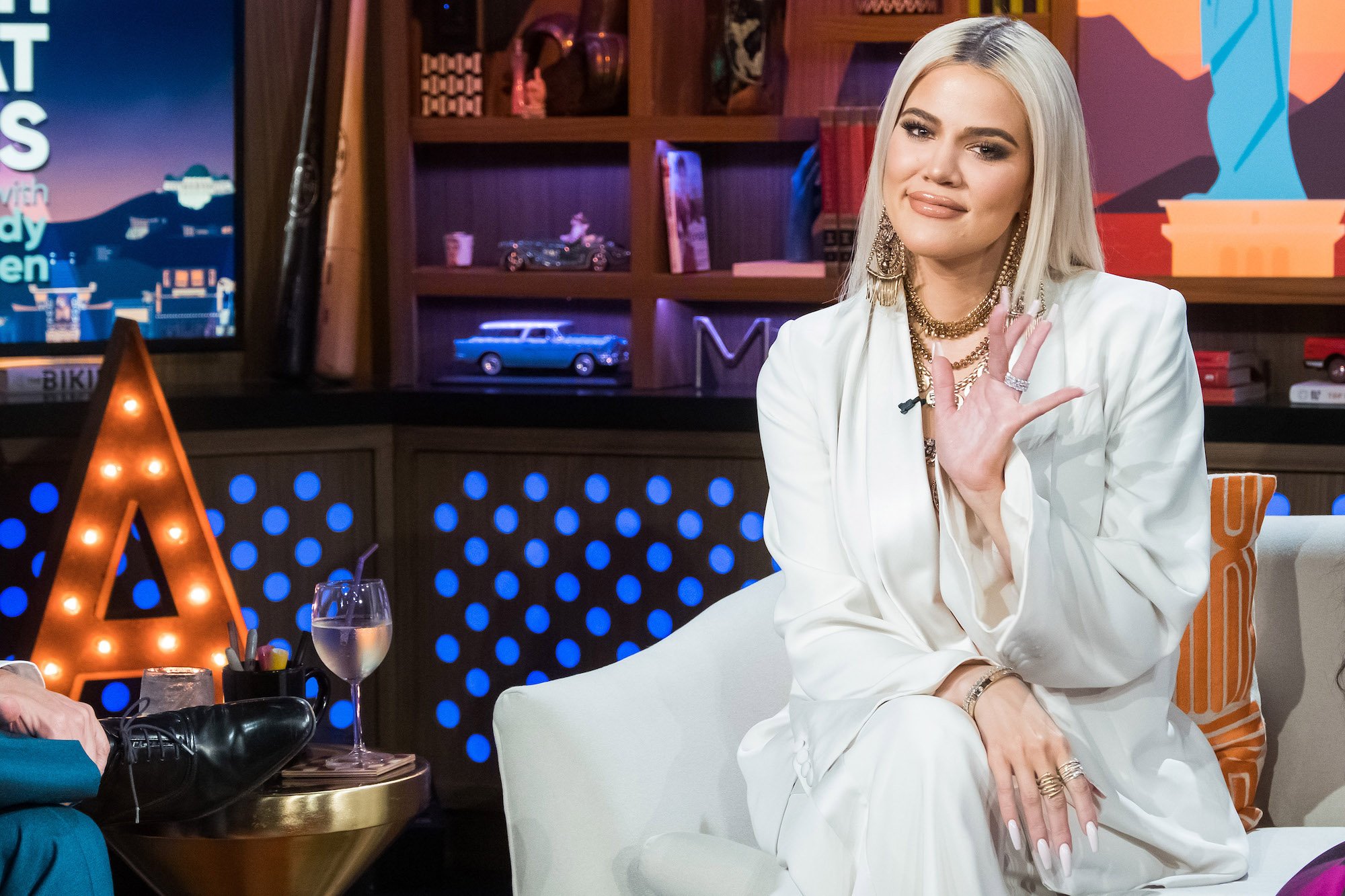 Kardashian's clothing company has helped her amass a huge amount of wealth
Kardashian is worth a reported $40 million dollars! Keeping Up with the Kardashians remains likely her biggest source of that income. Yet Good American, the clothing brand she founded in 2016, is an increasingly viable moneymaker for her as well. The fact that Kardashian pledged to cater to an array of body types had customers so pumped that she actually sold $1 million in jeans just on the first day … that's a LOT of denim! The company has continued to stay strong in the 4 years since.
Good American wasn't Kardashian's first foray into fashion, either, as she is known as a style icon herself. She also spent more than a decade running a clothing chain called Dash with her sisters. Additional income streams include her various appearances on television as well as her work as a producer, so she definitely has many income streams contributing to her massive wealth.
Yet Kardashian still took more than $1 Million in PPP Loans
Even though Kardashian has more than enough personal wealth to float Good American on her own, she still made the decision to take out more than $1 Million in PPP loans. It's hard to say whether that was an ethical move or not without knowing the specifics of her company, but there are some who have implied that it's a bit shady for someone as wealthy as her to have done so.
That's because the program was designed to keep small businesses afloat while they weathered the pandemic storm. The idea was that if people didn't have to lay their employees off, more people would be able to keep their jobs and the economy would stay better afloat. Yet it seems like many of the businesses that received these loans, like Good American, are actually run by very wealthy people who could have kept their companies going on their own.
Khloé Kardashian wasn't the only wealthy celebrity to take a PPP loan
Even though the PPP program was supposed to be a way to protect small businesses during the pandemic, the ranks of those who took these loans suggest the definition of "small business" used was a rather broad one, as it seemed like companies of all sorts of sizes could take one out, no matter who they were run by.
Tim McGraw and Faith Hill took one for their touring merchandise companies, the famous artist Jeff Koons took one for his studio, and Reese Witherspoon took one for her clothing company, Draper James. Kardashian isn't even the only one in her famous clan who took one, as Kanye West took a PPP loan for his fashion brand, Yeezy, too, according to Tampa Bay Times. It seems strange to many that these wealthy celebrities with multi-million dollar companies were able to obtain such high PPP loans when smaller businesses struggled to get financing.