Khloé Kardashian Tweets About Betrayal After Tristan Thompson Spotted With Mystery Woman on His Lap Amid Paternity Scandal
Tristan Thompson was recently photographed with a mystery woman on his lap amid his paternity scandal with Maralee Nichols. Meanwhile, Khloe Kardashian, who had been in an on-and-off relationship with the basketball player for years, posted a cryptic message on social media about betrayal.
Khloé Kardashian's on-and-off boyfriend Tristan Thompson revealed in early January that he is the father of Maralee Nichols' baby. The Sacramento Kings player was recently spotted with a mystery woman in his lap amid the paternity scandal. Meanwhile, Kardashian shared a social media post about betrayal. Here are all the details we know so far. 
Tristan Thompson was spotted with a mystery woman on his lap after Khloé Kardashian paternity scandal
On Jan. 26, Page Six reported that Tristan Thompson was seen getting close to a mystery woman. A fan spotted the 30-year-old basketball player at a bar in Milwaukee with a woman sitting in his lap.
TikTok user Tricia Caracoza noticed Thompson with the woman and started filming them. She posted the clip and captioned it, "Saw it with my own two eyes. Zero respect for this trash," adding "#khloekardashian."
The TikTok user posted a separate video explaining that Thompson went to the bar after the Sacramento Kings played the Milwaukee Bucks. Caracoza claimed the NBA player saw her and asked her to stop recording. 
"I wonder why he didn't want any videos taken of him," the TikToker said. "Could it be because he just publicly apologized to Khloé Kardashian for having a baby on her while they were trying to work out their relationship and potentially get back together?"
She added, "That's exactly why. Tristan Thompson is a dog."
Khloé Kardashian posted about betrayal after the Tristan Thompson photos surfaced
The same day that the news of Thompson's mystery woman came out, Khloé Kardashian shared some timely words about betrayal.
She posted several photos on Instagram and Twitter of herself in a skintight, nude outfit paired with over-the-knee boots, posing in a white luxury car. "Betrayal rarely comes from your enemies," Kardashian captioned the images. 
One fan commented, "You right it comes from Tristan 😭," referring to the years of cheating rumors, including the recent paternity scandal, that have plagued Kardashian's relationship with the athlete.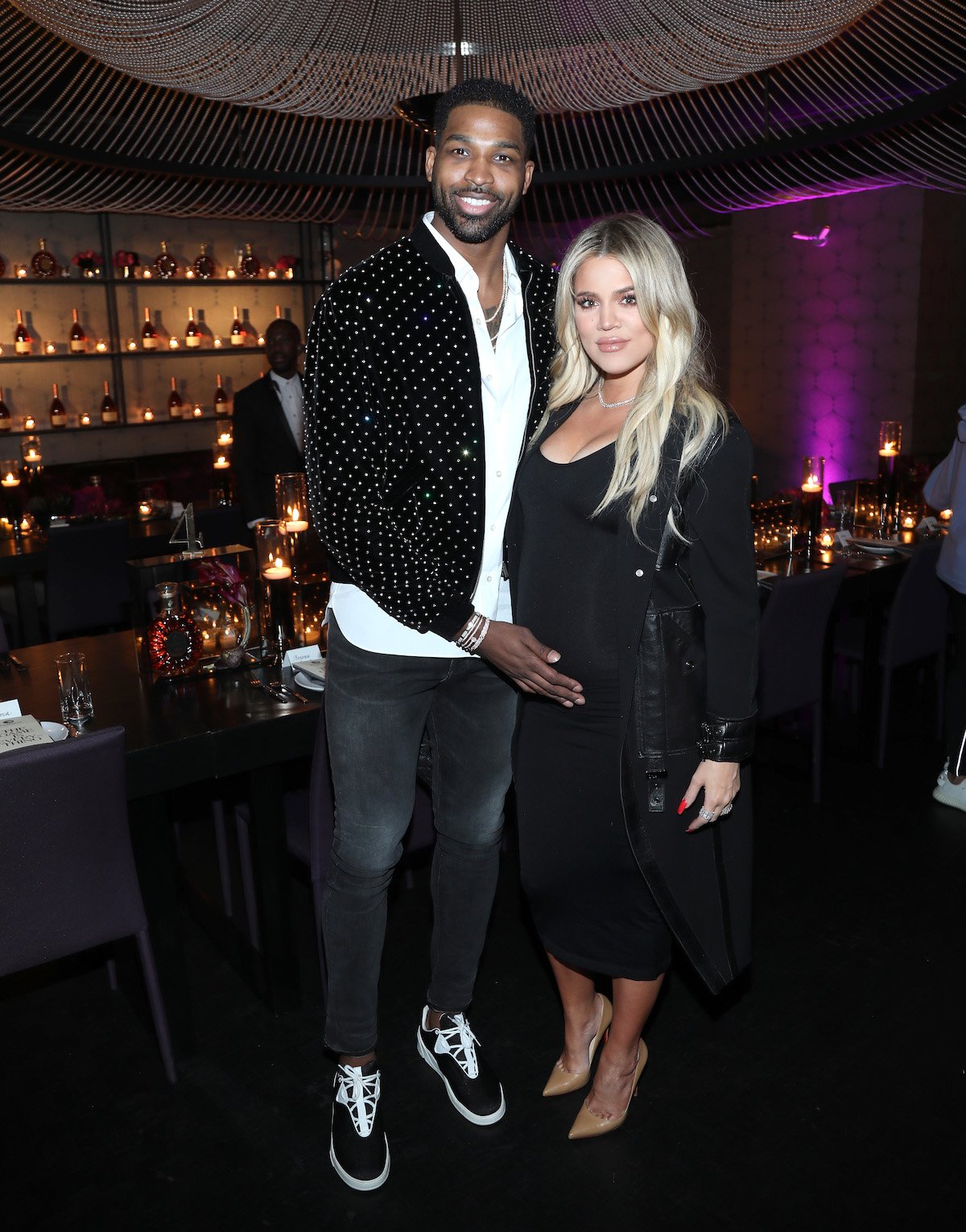 Tristan Thompson fathered a child with Maralee Nichols while dating the reality star
Khloé Kardashian's tweet about betrayal comes less than a month after Tristan Thompson revealed he fathered a child with Maralee Nichols while dating the reality star. 
On Jan. 3, Thompson released a statement via his Instagram Stories. "Today, paternity test results reveal that I fathered a child with Maralee Nichols," Thompson shared. "I take full responsibility for my actions."
He added, "I sincerely apologize to everyone I've hurt or disappointed throughout this ordeal both publicly and privately."
Thompson also apologized directly to Kardashian, with whom he shares 3-year-old daughter True. "Khloé, you don't deserve this," he wrote. "You don't deserve the heartache and humiliation I have caused you."
The basketball player addressed the many times he has cheated on Kardashian. "You don't deserve the way I have treated you over the years. My actions certainly have not lined up with the way I view you."
Before releasing this statement, Thompson denied being the father of Nichols' baby. He and Kardashian have been dating on and off since 2016. Thompson cheated on the Keeping Up with the Kardashians star while she was pregnant with their daughter in 2018, and again in 2019 with Kardashian family friend Jordyn Woods. The athlete has a third child, a five-year-old son he shares with his ex Jordan Craig.