Khloé Kardashian Says She Could Use Her Instagram Photos to Pay For True's College
Khloé Kardashian's Instagram photos make her a ton of money.
The Kardashian-Jenner family is worth nearly $2 billion combined. And with that, they're some of the most-followed people in the world on social media. But it turns out the women might be using the money they make for something important — Khloé Kardashian once joked that her daughter was "going to college" because of one Instagram post.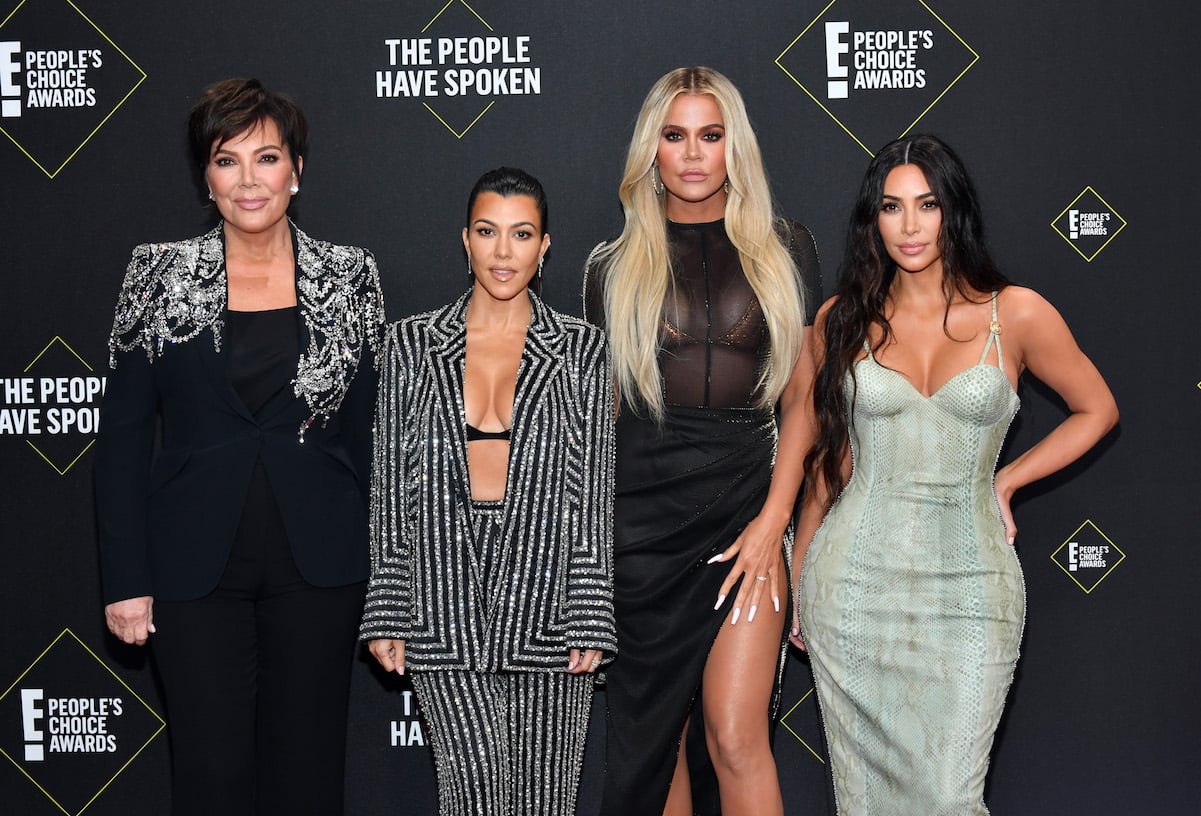 The Kardashian-Jenners have amassed a $2 billion family net worth
When Keeping Up With the Kardashians first premiered on E! Network, the Kardashians were a wealthy California family — but by no means could anyone have pictured the empire this family would build from a 30-minute reality television show. The family began filming in 2006, and the sisters owned a boutique in Calabasas, California, which was their main source income. (At the time, Kim Kardashian West was also frequently modeling.)
Fast forward more than a dozen years later, and brands such as Kylie Cosmetics, KKW Beauty, Skims, Good American, and more have helped the family amass close to a $2 billion net worth. Kim Kardashian West and Kylie Jenner are worth about $1.8 billion, but the other family members are also millionaires.
The family can make up to $500,000 for one Instagram post
Social media has become a serious money maker for those with even a few thousand followers. But the Kardashian-Jenner family, each with more than 100 million followers, earns hundreds of thousands from posting one photo.
Kim once revealed that she makes up to $500,000 per sponsored Instagram post, though she might make as much as $1 million, according to Vogue. And Kylie likely makes somewhere around there, too. Khloé, Kourtney, and Kendall don't have quite as many followers, but estimates say they're still earning close to $500,000 for sponsored content. While the women can make good money buy advertising other brands' products, they also advertise many of their own.
Khloé Kardashian joked that she's sending True to college with money made from an Instagram photo
During season 16 of the show, which aired back in early 2019, Khloé Kardashian was on a private jet with her daughter, True, and best friend, Malika, when she asked one of her employees to take photos of her while on the plane. Khloé was wearing a leopard print jumpsuit from Good American and joked that she was taking fans "behind the scenes" of her Instagram.
After taking the photo, Khloé made a comment to her daughter that the image would help them sell "20,000 jumpsuits" and pay for True's college tuition. "You're going to college," she said to her daughter, laughing. She posted the photo in December 2018, and fans loved the photo. It's unclear exactly how many jumpsuits Kardashian sold, but it's good to know that True is going to college.