Khloé Kardashian v. Jordyn Woods: Who Has the Higher Net Worth in 2021?
Khloé Kardashian and Jordyn Woods were involved in a cheating scandal with the 'Keeping Up With the Kardashians' star's boyfriend, Tristan Thompson.
Khloé Kardashian and Jordyn Woods are a part of one of the biggest cheating scandals in history. In Feb. 2019, the Keeping Up with the Kardashians star allegedly learned that Woods kissed her boyfriend and baby daddy, Tristan Thompson. Since then, Woods hasn't spoken to Kardashian or her former best friend, Kylie Jenner, publicly. Although they've both tried to move past the drama, some fans still believe that Kardashian owes Woods an apology amid her reconciliation with Thompson.
While they might not reunite, the influencers have continued to work on different projects. However, who has the highest net worth in 2021? Here's what Showbiz Cheat Sheet knows.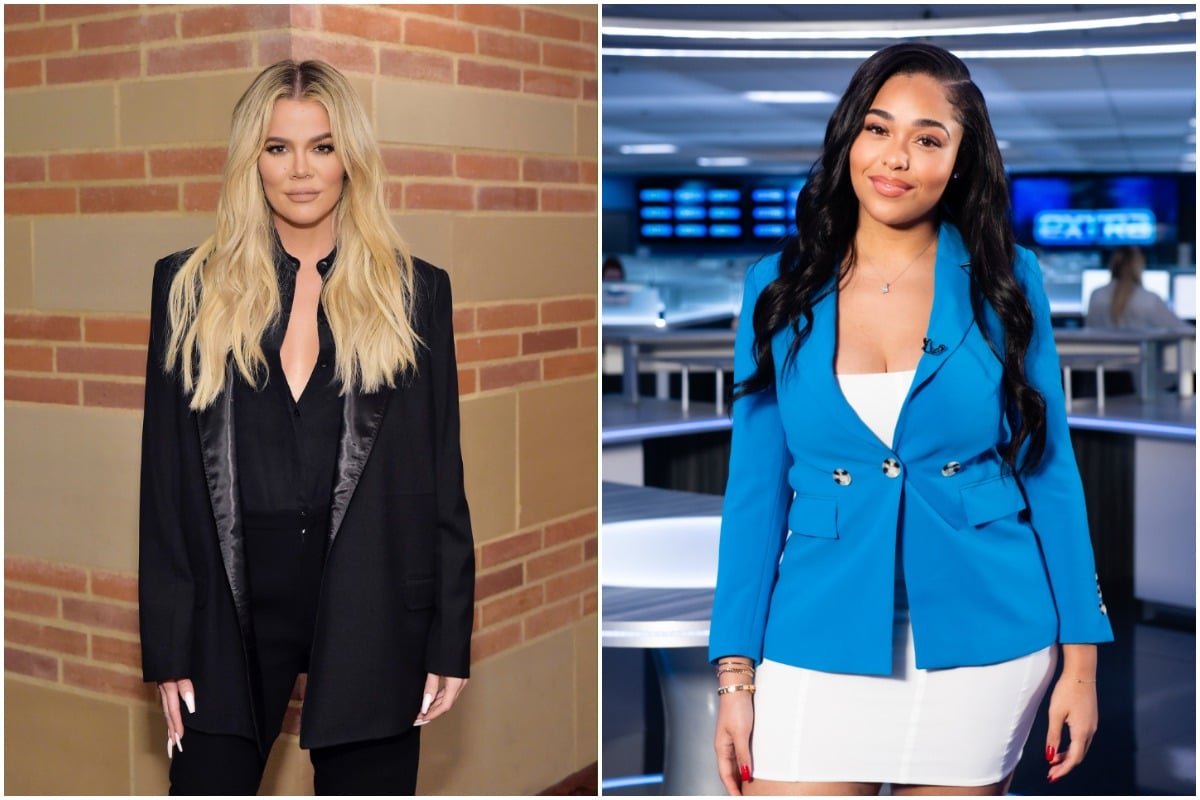 Khloé Kardashian and Jordyn Woods were close before the Tristan Thompson scandal
Many Keeping Up With the Kardashians fans met Woods as Jenner's best friend. As the Kar-Jenner family's fame grew, Woods became more visible on social media. In addition to having a solid fan base on Instagram, she joined Jenner on her show, Life of Kylie. She also modeled for Kardashian's company, Good American. 
In 2019, Woods' relationship with the Kar-Jenners drastically changed. Hollywood Unlocked reported that Woods and Thompson canoodled at his home in Los Angeles. The news broke months after he and Kardashian reconciled for their daughter, True Thompson. Once the family found out about the alleged affair, Woods moved out of Jenner's home.
 Before the scandal broke, Kardashian shared how happy she was to have Woods in her family's lives. During a clip from KUWTK, she toasted her sister's best friend and said she was proud of her and Jenner's friendship.
"Jordyn, for you to be turning 21! I've known you forever, and I'm so proud of you and the woman you have grown into, and you're growing into," Kardashian said in the clip. "And to see you guys just stick together and be best friends through thick and thin, it's such a blessing."
Khloé Kardashian said she forgives Jordyn Woods
On KUWTK, Kardashian struggled to forgive Woods and Thompson for their involvement in the cheating scandal. However, she and her ex started spending more time together in 2020. Due to the COVID-19 pandemic, the pair quarantined at Kardashian's house so Thompson could see True. Since then, rumors have swirled that they're back together. 
Kardashian has yet to confirm that she and Thompson are a couple again. Nonetheless, she gave her ex a touching birthday message on Instagram. Thompson and Kim Kardashian West also discussed the relationship between him and Kardashian on their E! show.
Underneath an Instagram post regarding the couple's reunion, one fan asked if Woods and Jenner can be friends now that Kardashian and Thompson are reportedly back together. Kardashian responded by saying that she doesn't control who her sister chooses to befriend. 
Who has a higher net worth between Khloé and Jordyn?
In 2021, Kardashian has a higher net worth than Woods. Since the scandal with her sister's former friend, the mother of one continues to work on her television projects. She currently stars with her family in KUWTK, which is in its final season. The show also allowed Kardashian to have several hosting opportunities, including Revenge Body and Kocktails with Khloé. Kardashian also possesses several endorsements with companies such as Burst Oral Care. According to Celebrity Net Worth, she's worth $50 million.

Although she said dealing with the controversy from the scandal negatively affected her, Woods eventually moved on with her life. She continues to model and has delved into acting in recent years. In addition to a role on Grown-Ish, she also starred in Trigger in Oct. 2020. Woods also owns an activewear line called SECNDNTURE. The 23-year-old influencer's current net worth is $6 million per Celebrity Net Worth.