Khloé Kardashian's BFF, Malika Haqq, Once Branched Out On Her Own In A TV One Reality Series
Malika Haqq is not just the best friend of Khloé Kardashian. Haqq rose to fame in her breakout role in the 2006 film ATL alongside Lauren London and T.I. Prior to ATL, Haqq and her twin sister had been acting since the age of six. She took a break from acting and for a number of years and during her break, she began to appear on Keeping Up with the Kardashians.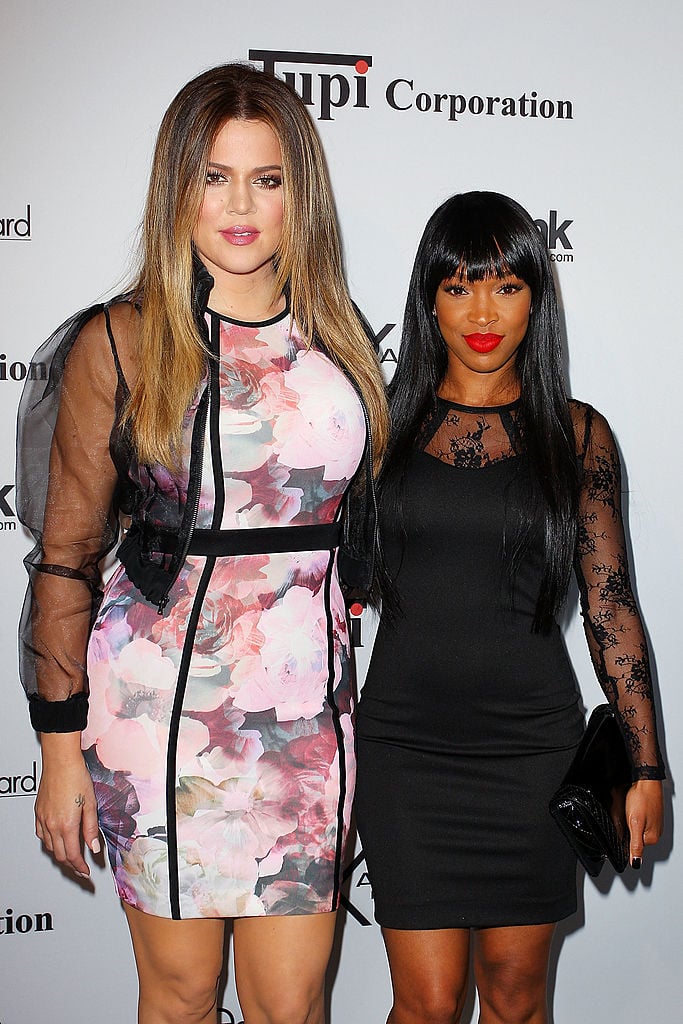 After years away from film, Haqq decided to return to her first love and joined the cast of Hollywood Divas – a reality series on TV One that chronicled Black actresses eager to get back into acting while looking for their next big role. 
Malika Haqq's friendship with Khloé Kardashian has played out on 'KUWTK'
Kardashian met Haqq and her twin sister Khadijah when they were teenagers when Haqq was dating one of Kardashian's close male friends. Kardashian explained on her online blog, "Malika was dating one of my male best friends. He would always keep us apart because I am sure he knew we would just hit it off," she wrote. "One day we met and we did. Malika and Khadijah have been my best friends ever since."
Haqq has appeared alongside Kardashian throughout KUTWK's run. The series has followed the ups and downs of their friendship, including Haqq feeling left behind when Kardashian moved to Cleaveland to live with her then-boyfriend, Tristan Thompson. Haqq was Kardashian's shoulder to cry on when Kardashian and Thompson split after he cheated. Haqq briefly dated Kardashian's brother, Rob. 
Haqq and Khadijah also starred in the KUWTK spinoff, Dash Dolls. The reality series documented the life of the employees working in one of the Kardashian family boutiques, Dash. The Haqq sisters both acted as co-managers of the store. The series only aired for one season on the E! network.
Malika Haqq on TV One's 'Hollywood Divas'
In addition to appearing with Kardashian on her reality shows, Haqq also worked as Kardashian's personal assistant for some time. She quit in 2012, revealing to Juicy Magazine, "My main focus is to get back into features."
Outside of projects with Kardashian, including modeling for Dash and Good American, Haqq hadn't worked as an actress for some time. When the opportunity was presented to her to join Hollywood Divas in 2016, she took it.
Hollywood Divas chronicled the lives of actresses who were embarking on career comebacks. Haqq was excited to join to show her work outside of KUTWK and to step outside of the Kardashian shadow. 
"One of my most challenging moves to date has been stepping out of my comfort zone," she said in a statement when she joined the cast. "At the same time, I know I need to grow and surround myself around other actors, so joining the cast of Divas seemed like a leap of faith in the right direction."
Haqq faced criticism on the show for her participation in reality television, which many working actresses looked down upon. She also defended herself against the label that she was just Kardashian's sidekick. 
Haqq's co-stars were Golden Brooks, Countess Vaughn, Lisa Wu, Paula Jai Parker, and Shar Jackson. Kardashian appeared in one episode of the show and questioned why Haqq was participating in Hollywood Divas. In the episode, Haqq and Kardashian joked that Haqq's co-stars were has-beens. 
Haqq joined the series in season 3, which marked the final season of the show.